collaboration, Interior Design
Decorist Review: Master Bedroom Makeover – Part 1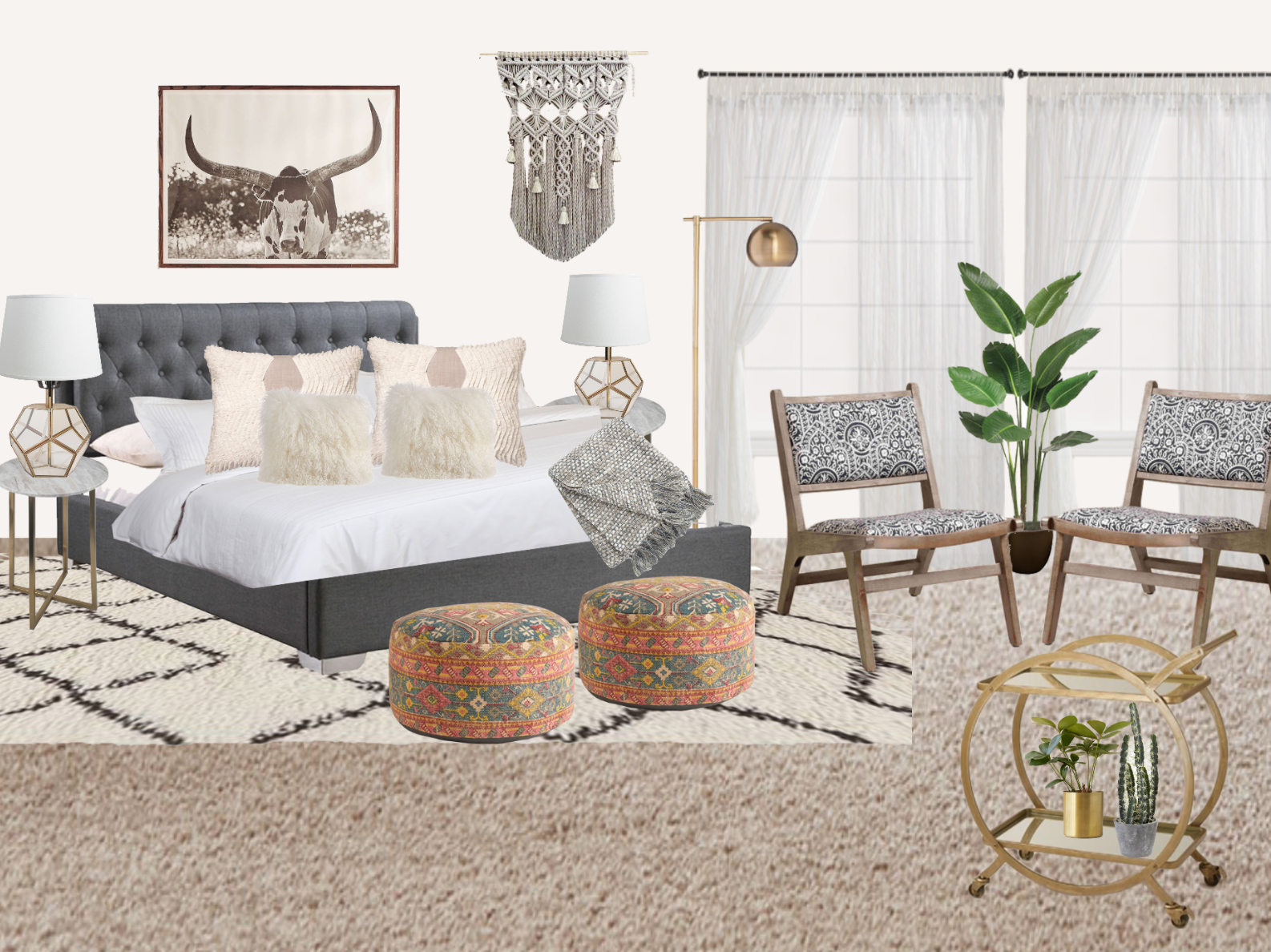 CONCEPT 1: Rustic Eclectic
I've been wanting to redecorate our room since I first moved into my boyfriend's fully furnished home two-years ago. He built this amazing rustic home on the river but the interior design didn't do it justice. Everything was so bulky and brown; large brown bed, brownish/green wall, beige carpet, brown bedding, and light brown curtains. The master bedroom had lots of potential featuring a stone wall fireplace with lots windows that enables us to soak up the morning sun and view of the Columbia River.
I did my best with the first little bedroom makeover by first changing up the bedding and adding a few more decorative pieces. Since then I have a new found love for white and neutrals. But I also found it really challenging to blend my bohemian electric style with the natural rustic look of the home. I had an idea of how I wanted our new shared space to look and feel like but my idea of what I wanted got even more skewed as I tried to furniture shop. I've come to the realization I needed to relinquish control and let someone professional help me. Enter Decorist and designer Jessica McCarthy.
My Decorist Experience… so far
I first saw Decorist on Instagram and spent hours browsing through all the amazing work. Decorist was created to make great interior design accessible to everyone for a flat, affordable fee. It was so crucial for me because I live in Chelan, which is about 3 hours from any major cities without access to great designers. For a flat fee ranging from $200 – $800 (base on designers experience), you can get an entire room redesigned with an excellent plan. It was super easy process:
1. I started by choosing the room (my master bedroom) that I needed help with and then choosing a design package (Classic, Elite, or Celebrity). I went with a Classic Makeover for $199, and I after looking at all the designers portfolio, I asked to be paired with Jessica McCarthy.

2. After choosing a room design package, I provided details about my room and budget, likes and dislikes, and then uploaded pictures of my room, inspiration photos, and gave her my Pinterest board.
I told them I wanted to get rid of all the brown in my room, get new rug, bed frame, and night stand.
3. My designer was able to give me 2 design concepts within a couple weeks of submitting photos and answering questions. I was so excited to see both the concepts but I was attracted to concept 1 immediately. I texted with Jessica throughout the process and gave her my feedback, and she did amazing finalizing my design.
4. My final design included a complete room design, custom floor plan, set-up instructions, and shopping list!
I've got most of my room setup already so be sure to look for my Decorist Review of my Master Bedroom Makeover Part 2!

*I was not paid for this post but did receive a makeover as compensation. I only recommend products or services I use personally and feel my readers will enjoy. All opinions are 100% mine.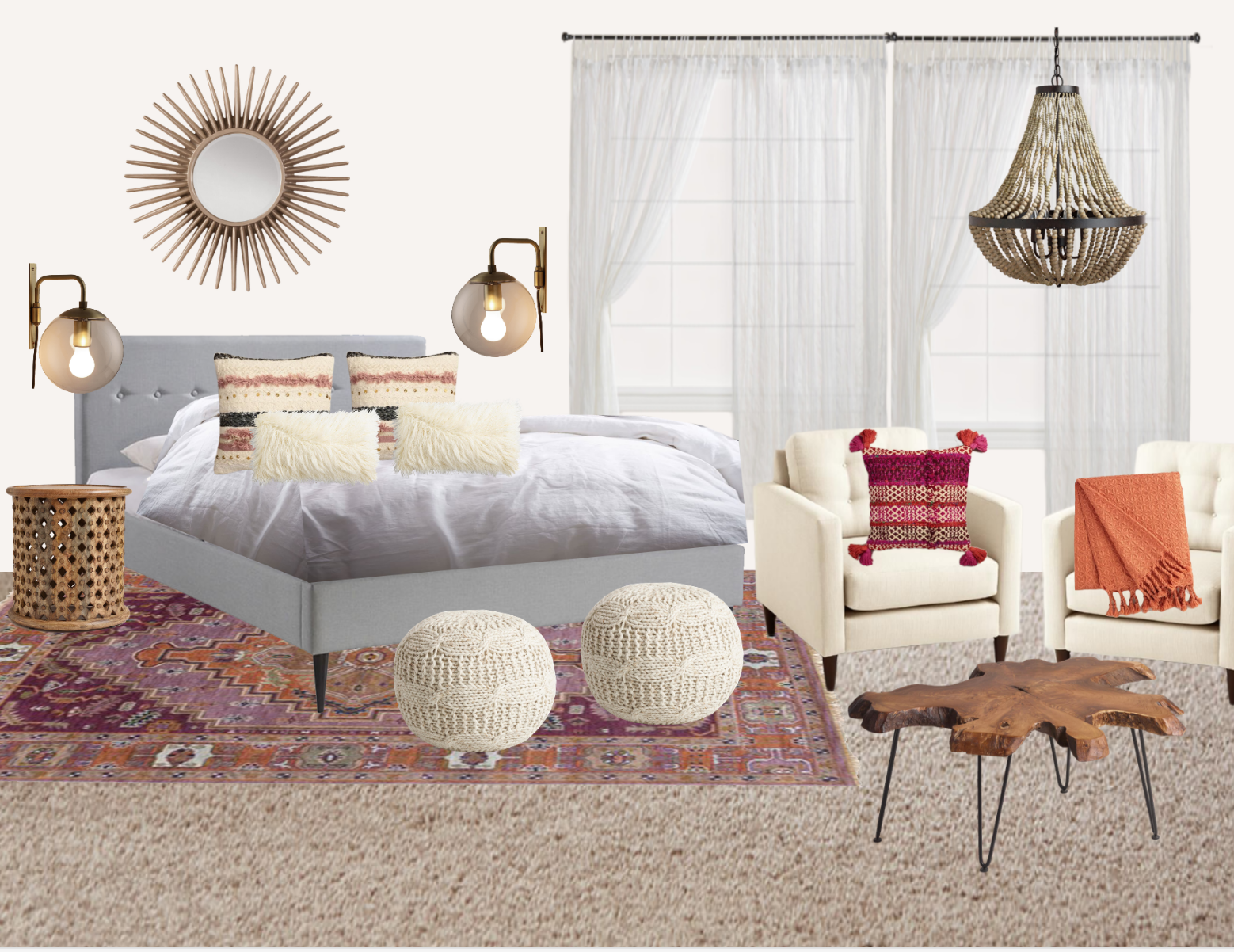 CONCEPT 2: Moody Moroccan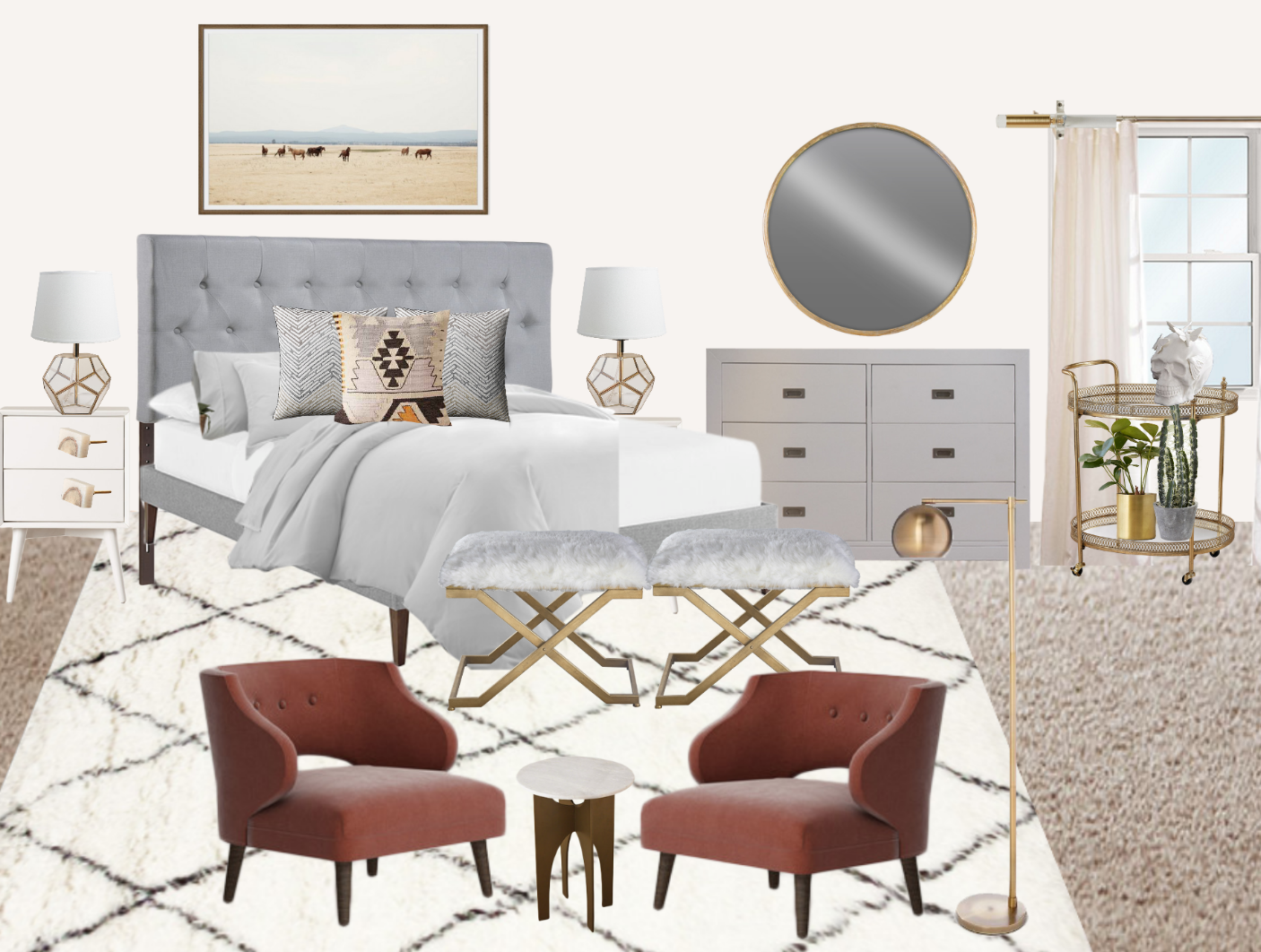 FINAL DESIGN