dinner, recipe
Healthified: Cashew Chicken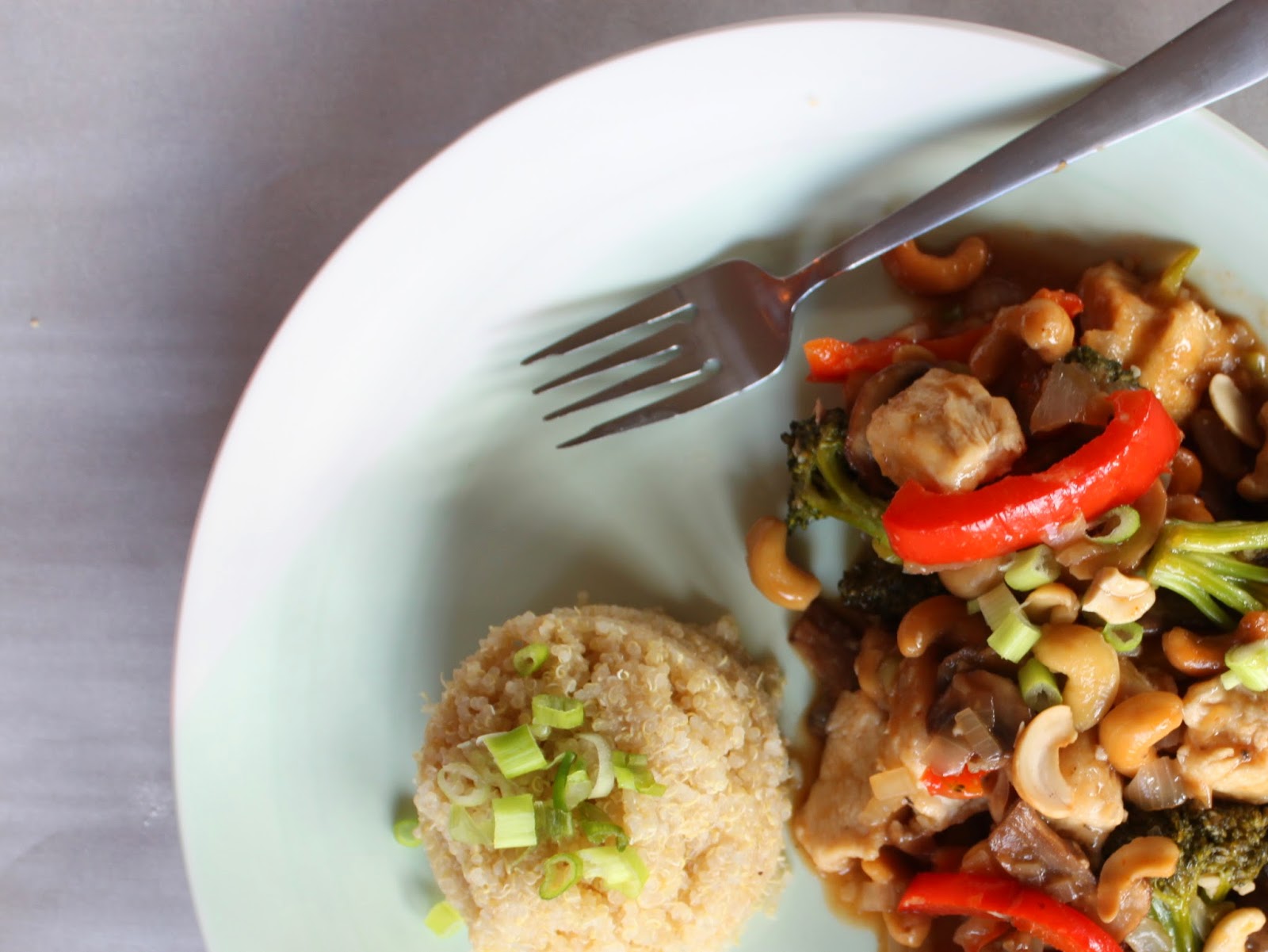 Gone are the days of unhealthy, MSG filled Chinese take-outs that also feature heavy carbohydrates like rice and noodles.  But not gone are my cravings for Chinese food!  A typical Chinese dish  contains an average of 1400 calories, two thirds of a day's fat and no vegetables. It's equivalent to 3 McChickens and a 32oz Coke. I can definitely avoid McDonalds but I am not giving up Chinese cuisine all together.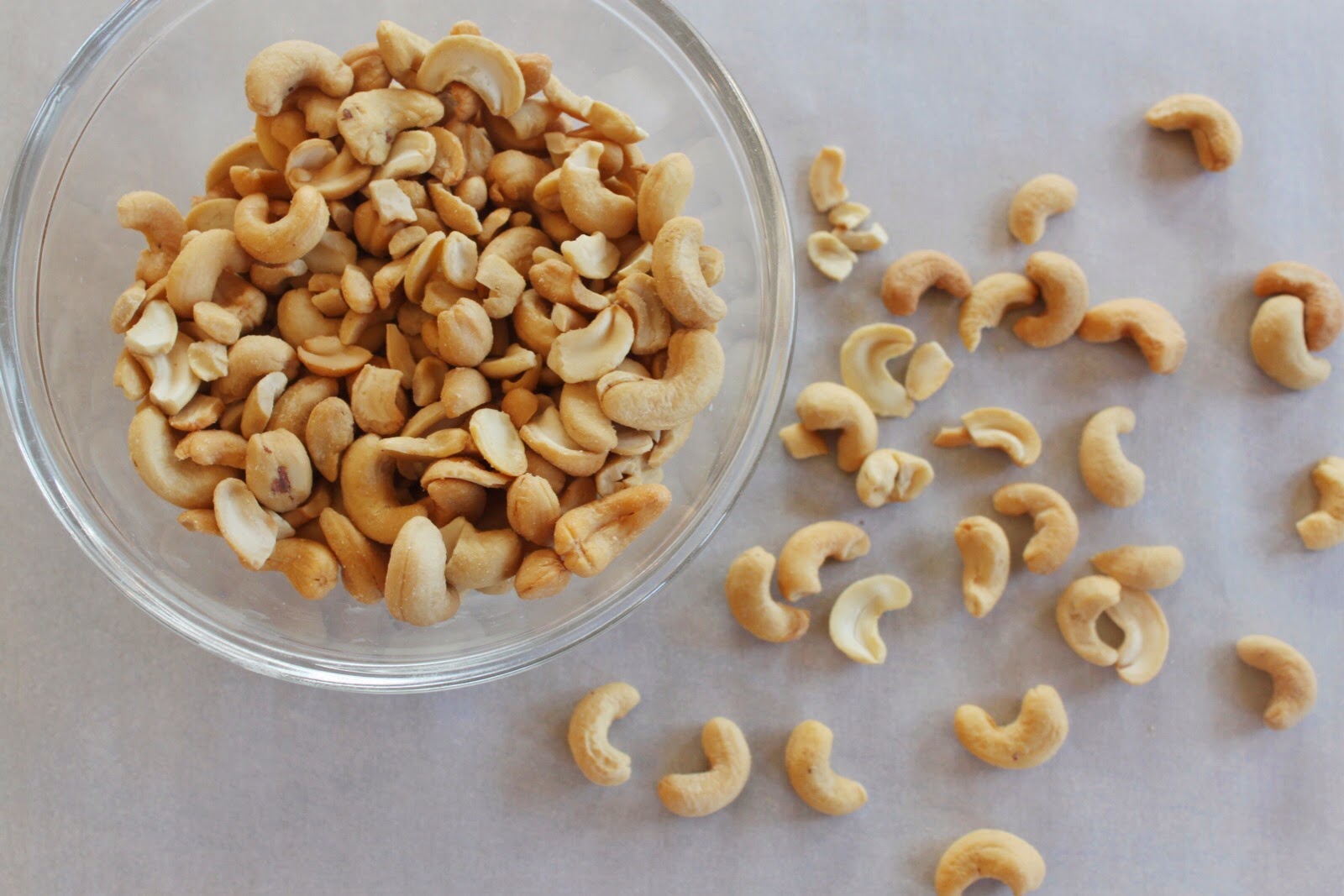 I played around with some traditional cashew chicken recipes and replaced certain ingredients with healthier ones to make it paleo-ish and gluten free-ish. I also added a ton of vegetables and served it with quinoa instead of rice. It has definitely become a new favorite healthified dish in my house. I'm so excited to share this recipe with you. Happy, healthy cooking from my kitchen to yours!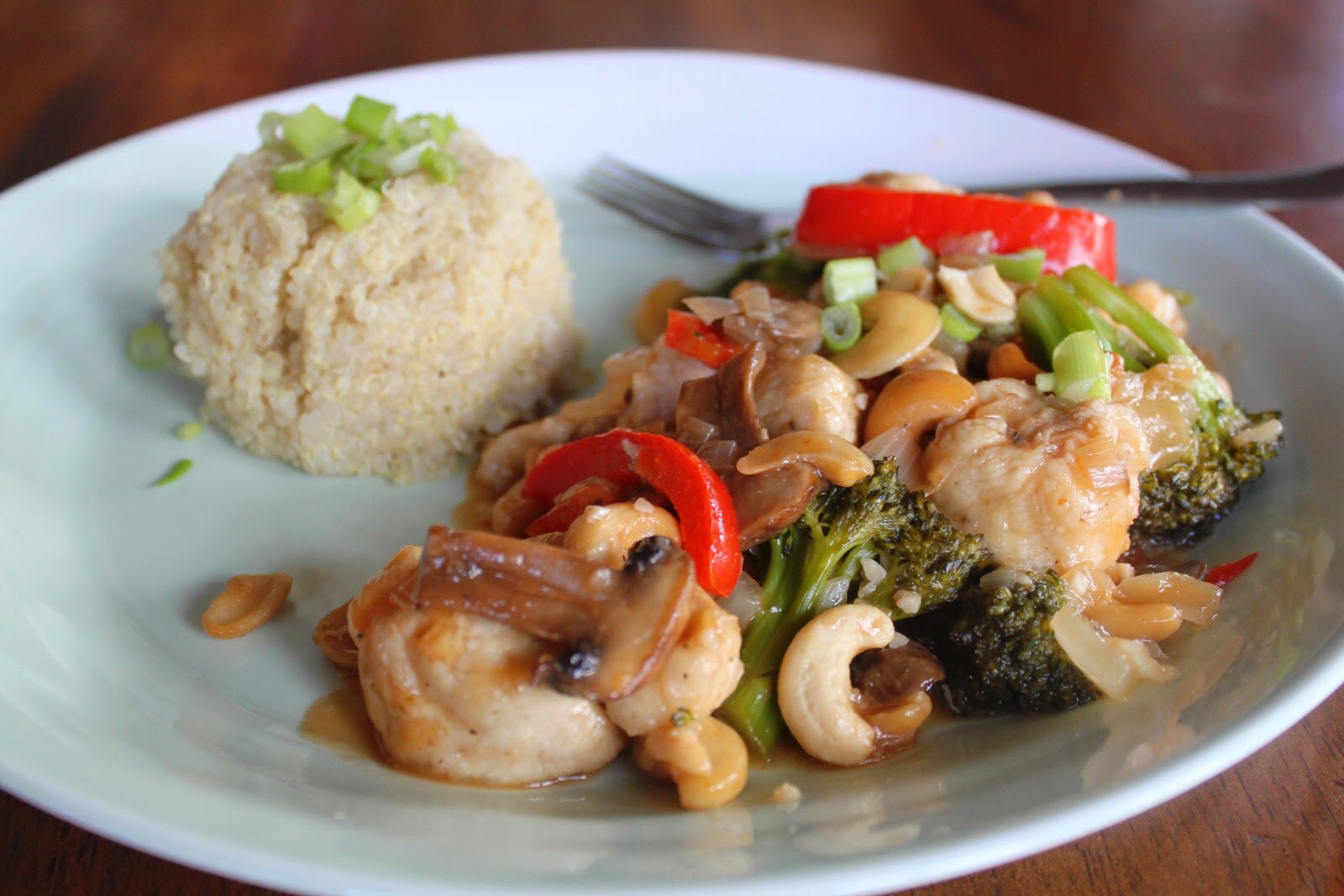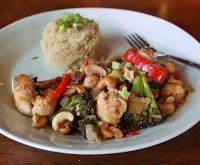 Healthified: Cashew Chicken
The Goods
2 cups uncoooked quinoa

2 large boneless, skinless organic chicken breasts, cut into 1-inch cubes

2 tablespoons tapioca flour/starch (instead of cornstarch)

1/2 teaspoon freshly ground black pepper

1 tablespoon coconut oil

1 tablespoon seasame oil

3 cups broccoli florets

1 whole red bell pepper, sliced

1 cup mushrooms, sliced

2 garlic cloves, minced

1 medium yellow onion, finely chopped

1/2 tablespoon grated fresh ginger

1/4 cup dry-roasted cashews, unsalted

green onions, chopped to garnish

1 tablespoon rice vinegar

2 tablespoons raw honey

1 teaspoon Sriracha (or 1/8 teaspoon crushed red pepper flakes)
DO THIS
1. Cook quinoa accordingly.
2. In a large bowl, combine chicken, tapioca flour, and black pepper; toss to coat.
3. Heat coconut and sesame oils in a large skillet over medium-high heat. Add chicken and brown on all sides until cooked, about 5 minutes per side. Remove cooked chicken.
4. In the same skillet, sauté onions and garlic until lightly brown. Add ginger and broccoli; cover and cook for 2 minutes, stirring once. Add bell peppers and mushrooms; cover and cook for another 2-4 minutes, stirring once until vegetables are crisp-tender. Add cashews and cooked chicken to the same skillet. Turn heat to medium low.
5. Sauce: In a small bowl, mix rice vinegar, raw honey, coconut aminos, and sirracha. Pour sauce over the skillet coating chicken and vegetables; stir until sauce thickens, about 1 to 2 minutes. Serve with quinoa and garnish with chopped green onions.
Adapted from
My Recipes
TIPS
*Make sure you prep all your ingredients before you start cooking. *I actually doubled my ingredients to make more servings = Lots of yummy leftovers!*Don't have rice vinegar? Use white wine vinegar or apple cider vinegar instead.