collaboration
From Intern to Owner: How A Small Business Owner Climbed to the Top
Earlier this week, I mentioned I was partnering with American Express to share the stories of two small businesses to celebrate that from luxury brands to thrift stores American Express® Cards are accepted at more places than ever in Seattle. I was so inspired by Samantha Lawrence of Chromatique Salon that today I will be sharing the story of a clothing boutique I often shopped at when I lived in Queen Anne, Seattle.
There can be a negative connotation about internships: low paying or unpaid jobs, having to prove yourself, or run errands. But it isn't ALL grabbing coffee and making copies. Internships can actually get you somewhere and Lindsey Snider is proof of that. She started as an intern in 2011 at Peridot and 6 years later, she is the sole owner of this successful clothing boutique in upper Queen Anne, Seattle. I got a chance to catch up with her to see how she worked her way from the bottom all the way to the top.
Getting to Know #GoGetter Lindsey Snider
Growing up, Lindsey always loved fashion. She moved from her hometown, Lake Oswego, Oregon, to Seattle to study at Seattle Pacific University in Washington. While earning her bachelor's degree in business marketing, she took an internship at Peridot to get relevant experience and a glimpse into the real world. She had always known she wanted to be a buyer or personal stylist, but thought it would be for a large company.
What she didn't know when she took that internship position is that she would fall in love with all the aspects of running a small business. "I absolutely love the atmosphere, flexibility, and spontaneity of small business, which I found working at Peridot!" She liked being able to be a part of the whole cycle — from selection to marketing to merchandising to selling — rather than just doing one aspect as you might in a larger company.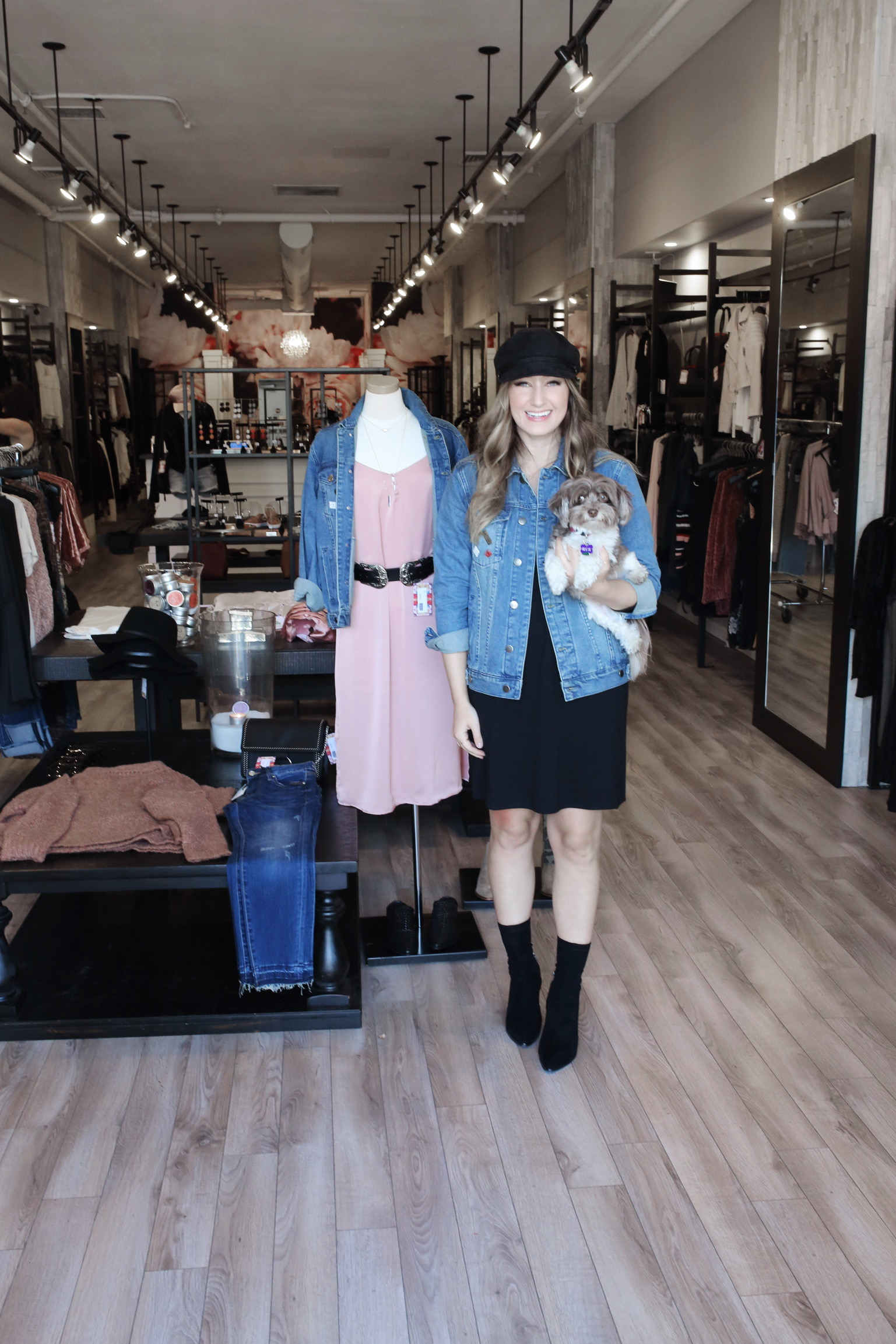 She had been accepted to a graduate program at the Fashion Institute of Technology in NYC, but right after earning her undergraduate degree she was asked to partner with Peridot. "I couldn't pass up the opportunity, so I stayed in Seattle, and it's been an amazing experience." Peridot is really the "go-to" clothing store in the Queen Anne community, where you can find an outfit for any occasion, whether it's for a night on the town, errands or work meetings.
More recently, she created a website for Peridot customers to shop online as well as in-store. She told me, "I LOVE to online shop from my couch with a glass of wine — it's just so much easier to find something by typing it into the search bar rather than scavenging through a store with everyone else!" she says. Cheers to that! I still love coming into the boutique, but sometimes I get the shopping bug late when Peridot is closed, and I love that I can scroll through and shop from home!
What Being a Small Business Means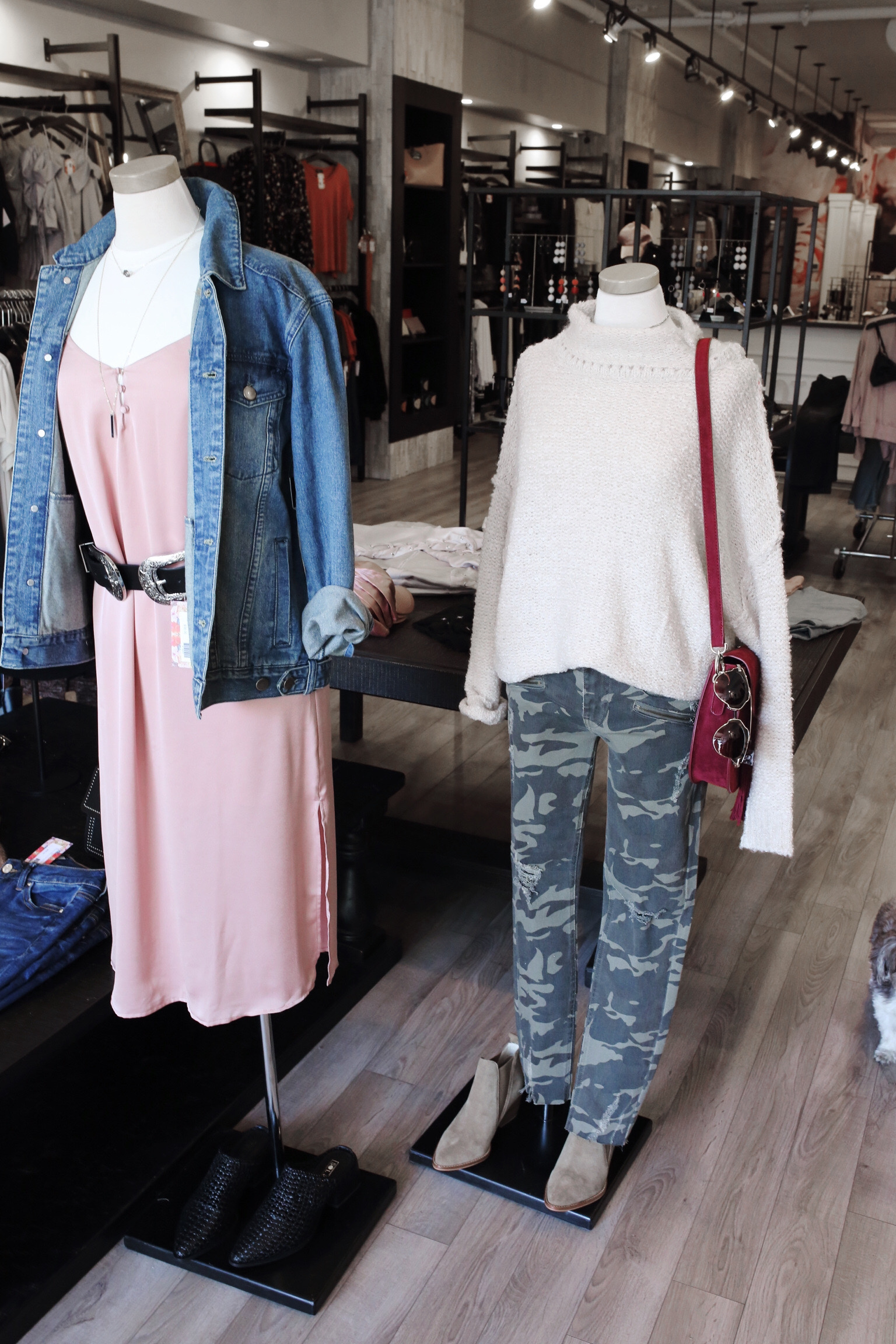 Watching customers find exactly what they are looking for and leave the store feeling beautiful and confident is what inspires her. "Being a small business means we are able to be flexible, and we pride ourselves in being able to provide hands on, attentive service." That also means they accept American Express Cards. "Our customers are really grateful that we accept Amex." Peridot customers, like me, love the fact that we can earn points while supporting local mom & pop shops.
Lindsey says she also loves how passionate American Express is about supporting small businesses and shopping local. "Their campaigns encourage their customers to step away from the big box stores and into their neighborhood stores, which we really appreciate." Over 500 clothing store locations, just like Peridot, in the Seattle-Tacoma area started accepting American Express® Cards in 2016.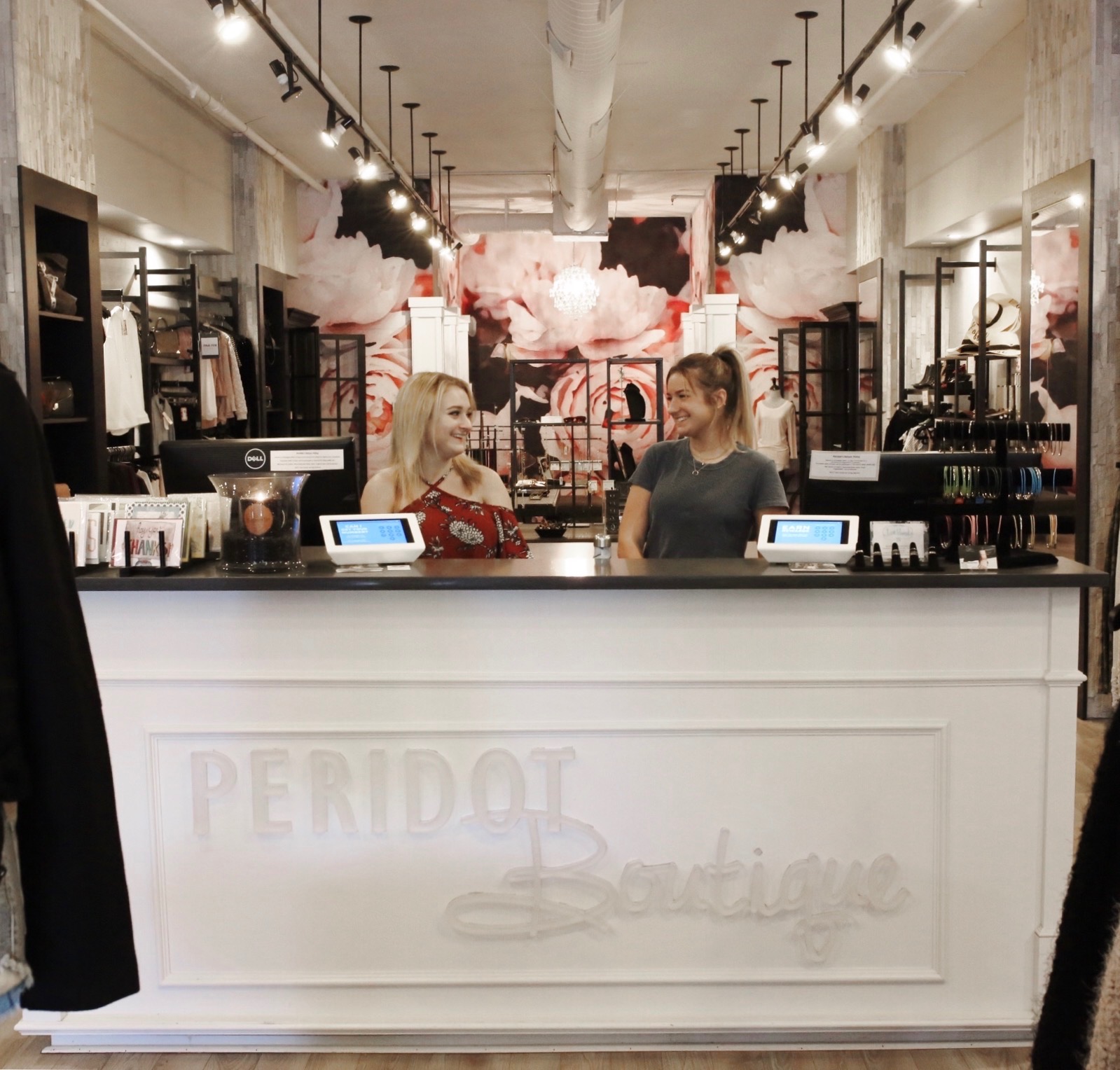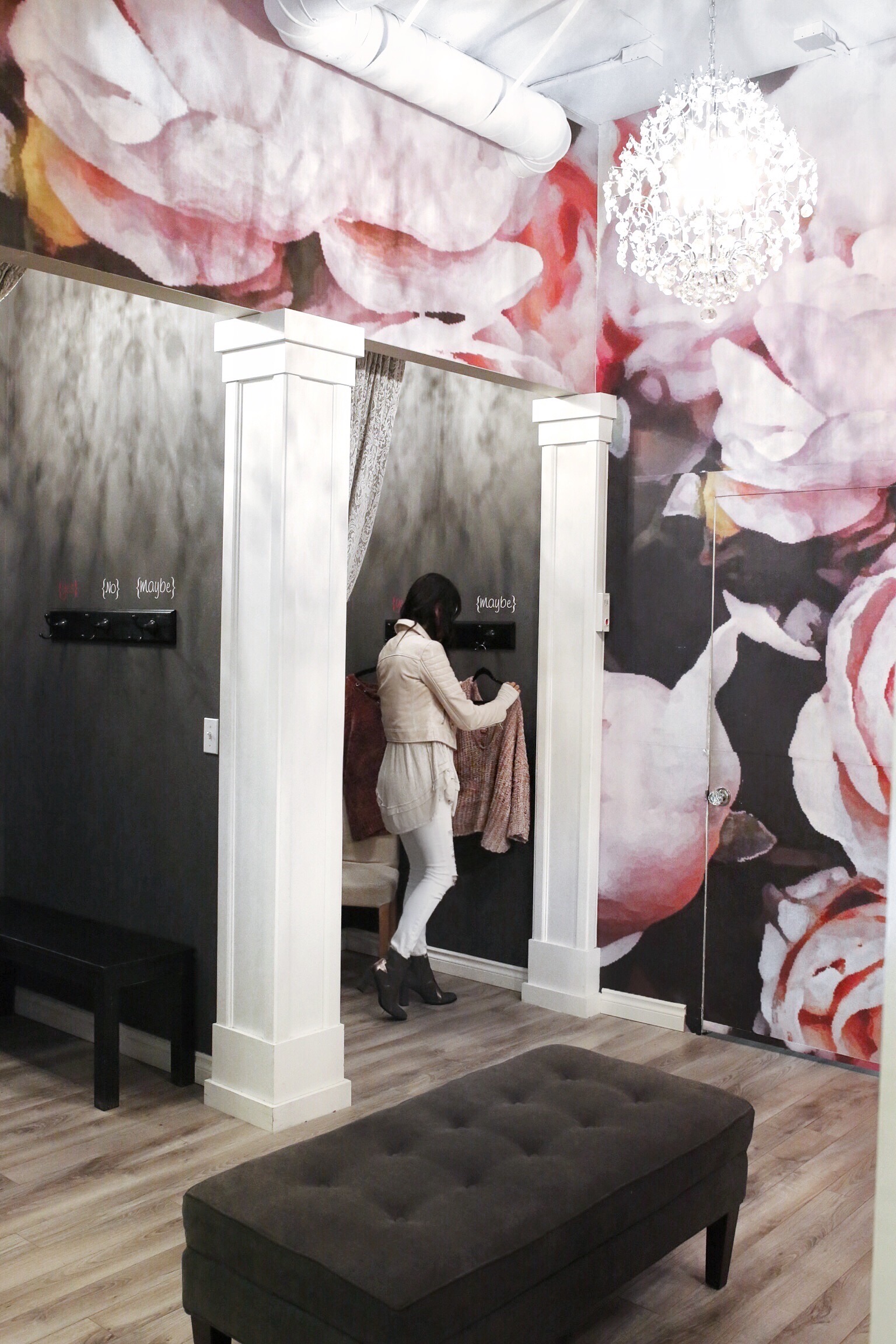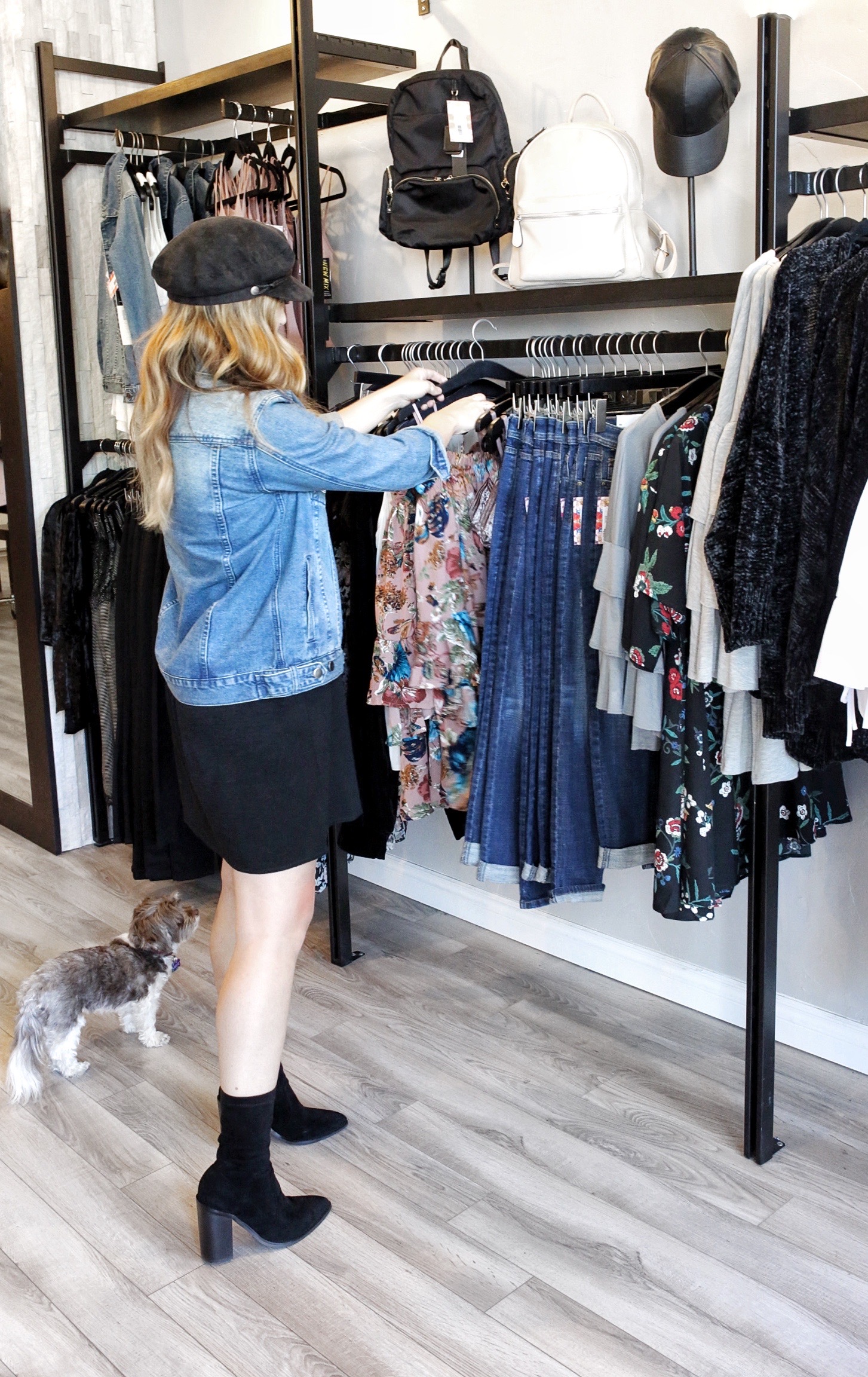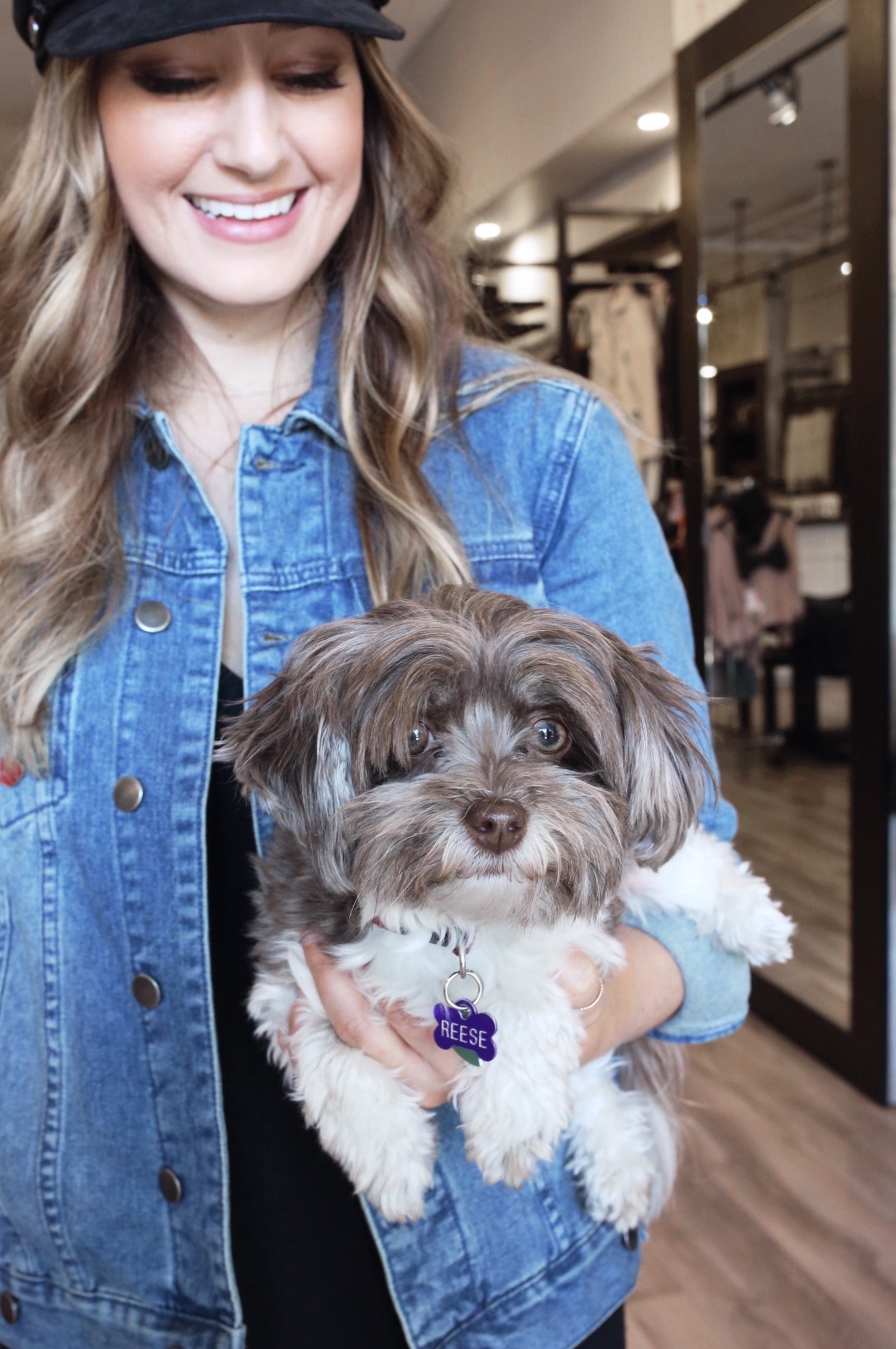 Lindsey with Reese, adorable store mascot