travel
5 Favorite Places in Brooklyn, NYC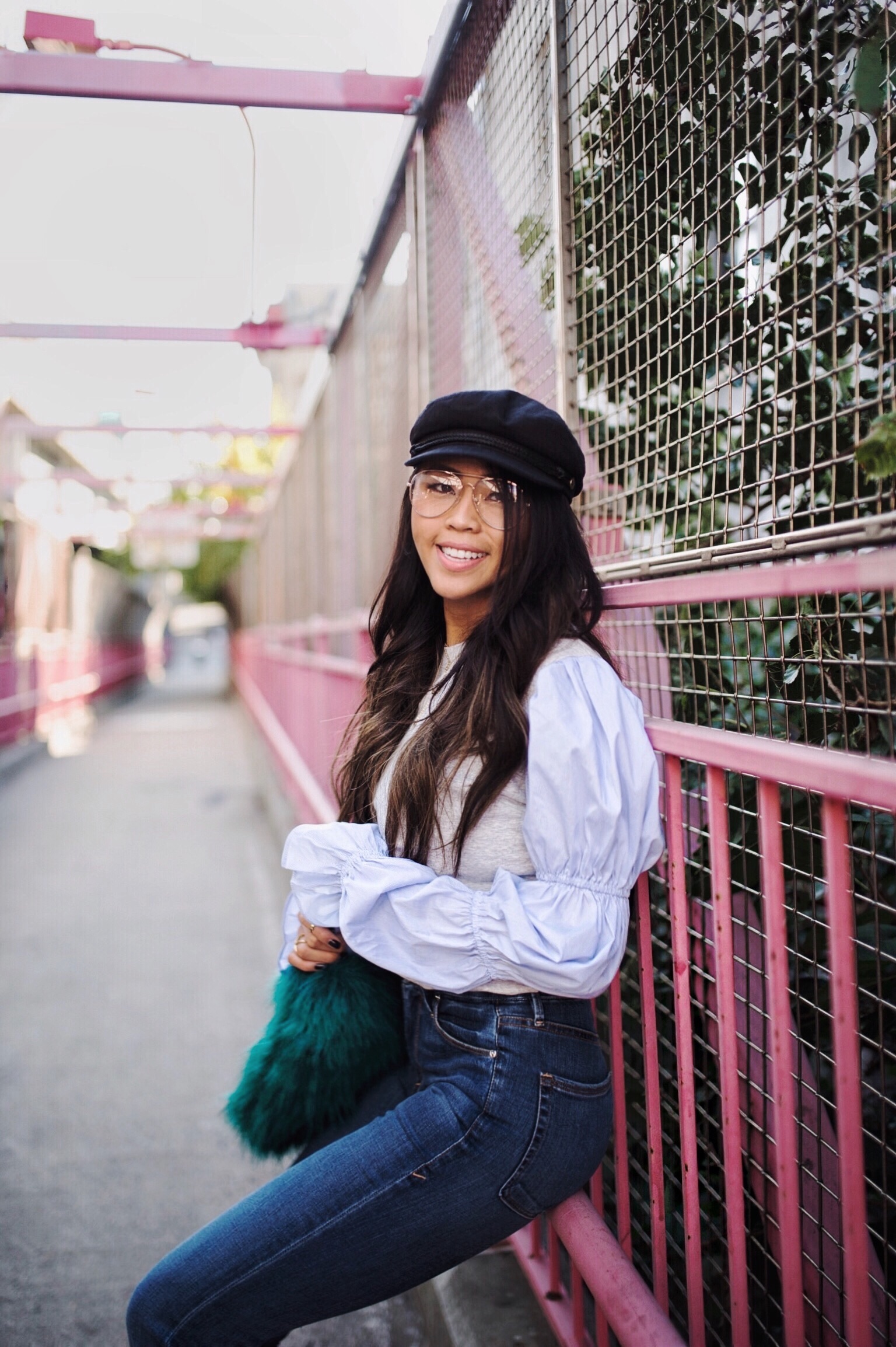 Visiting New York City can be so exciting but also very overwhelming. Luckily, my sweet friend Morgan is a local now and gave me all her  favorite places in Brooklyn, NYC to visit.  We actually stayed in Brooklyn for a quick 3-day trip and I fell in love with it all. In all honesty, I had a misconception of what Brooklyn was about. There is so much more to Brooklyn than well-dressed hipsters and organic juices.  We also went across the bridge to Manhattan to visit all the cute spots.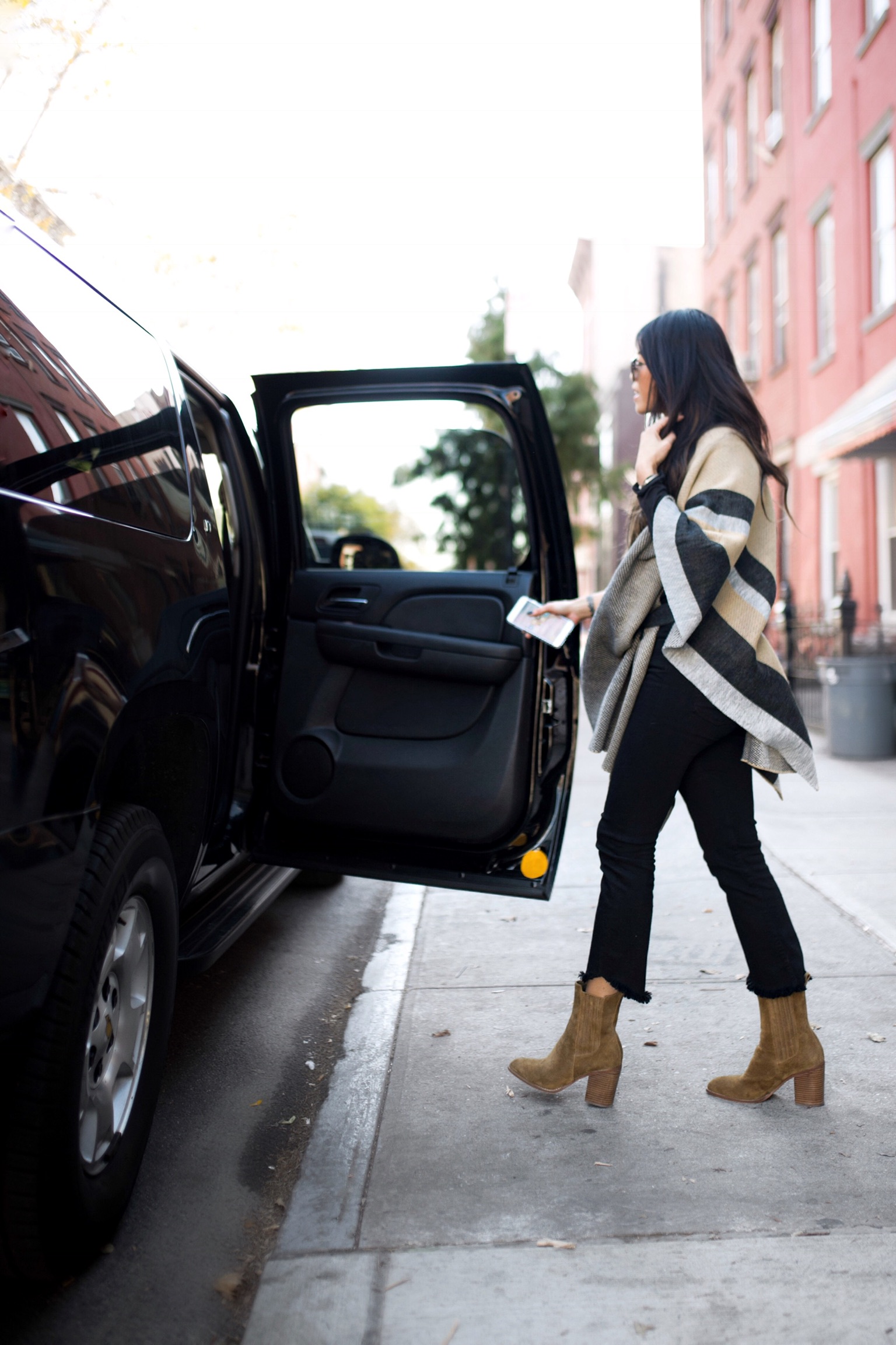 Since we wanted to avoid having to call dispatch, wait in line, or wave for a cab a curb (it's so intimidating!) so we just used our trusty uber App to visit all our favorite places in New York. It was also pouring rain one of the days, so we were all very grateful to able to request a ride from the comfort of indoors and wait for a push notification that our driver was "arriving now." Most of the time, our drivers arrive in less than 1o minutes.
Because we traveled in a large group we called uber XL which is uberX's big brother and an inexpensive way that lets us hail an SUV. From there, we were able to request a ride with multiple stops to pick up friends from different hotels.
I had so much fun and I know that NYC/Brooklyn is far too big of a borough to see in 72 hours, so I've shared the top 5 places I actually went to and loved.

5 Favorite Places in Brooklyn, New York
1. While We Were Young
While this is not in Brooklyn, this place has been on my list of places to go to. Honestly it was a lot smaller in person but I truly still recommend it. It is definitely an intimate place perfect to chat with a friend or two over drinks and yummy small bites.
2. Sunday in Brooklyn
It was the perfect day to get brunch so we got to sit outside. I loved the atmosphere of this place and the server was so sweet and patient. My dish was definitely the favorite: warm grain bowl and added salmon (bottom right).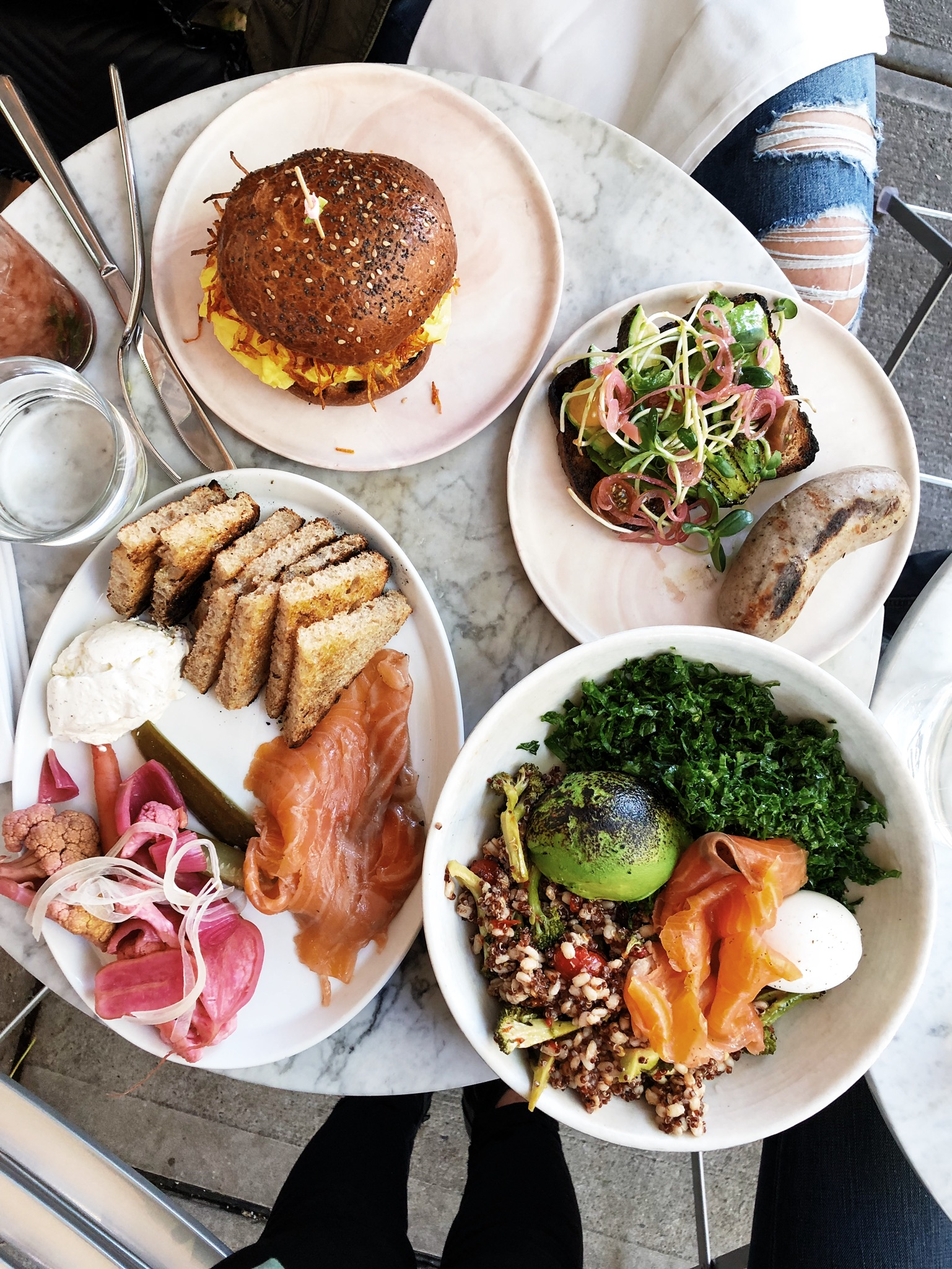 3. Williamsburg Hotel
Located in the Williamsburg neighborhood in Brooklyn. The decor is amazing with high-end touches everywhere and the views of Manhattan are stunning. The downstairs bar/restaurant is a gorgeous space to enjoy even if you aren't staying there. We were there just for breakfast and really enjoyed the food and service.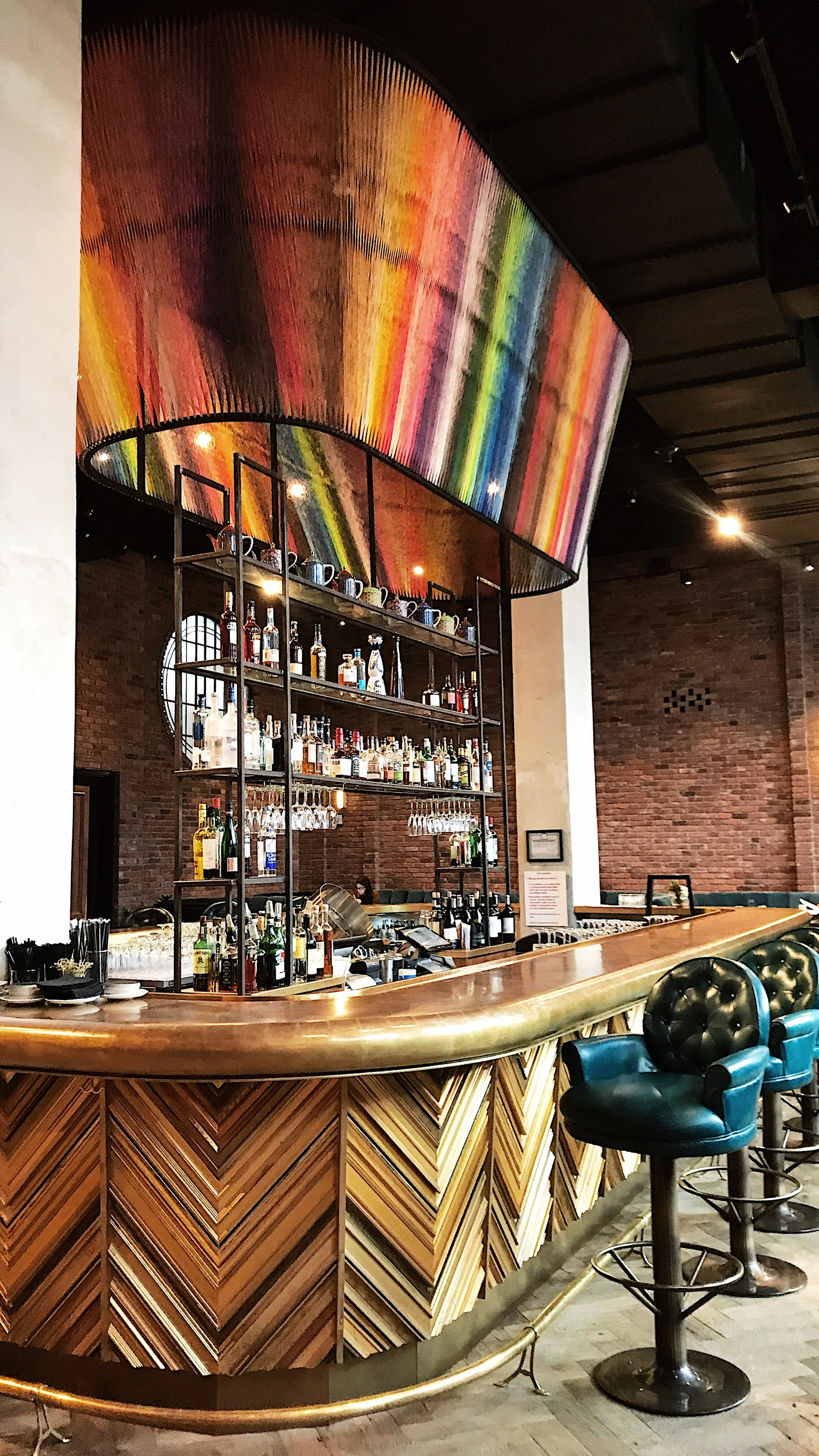 4. Westlight
This was the best view of Manhattan with truly a 360 degree view of the skyline from the 22nd floor of the William Vale Hotel. You can walk around the entire perimeter of the restaurant/lounge space! The drinks are a little pricey but you're paying for the view and its worth every penny.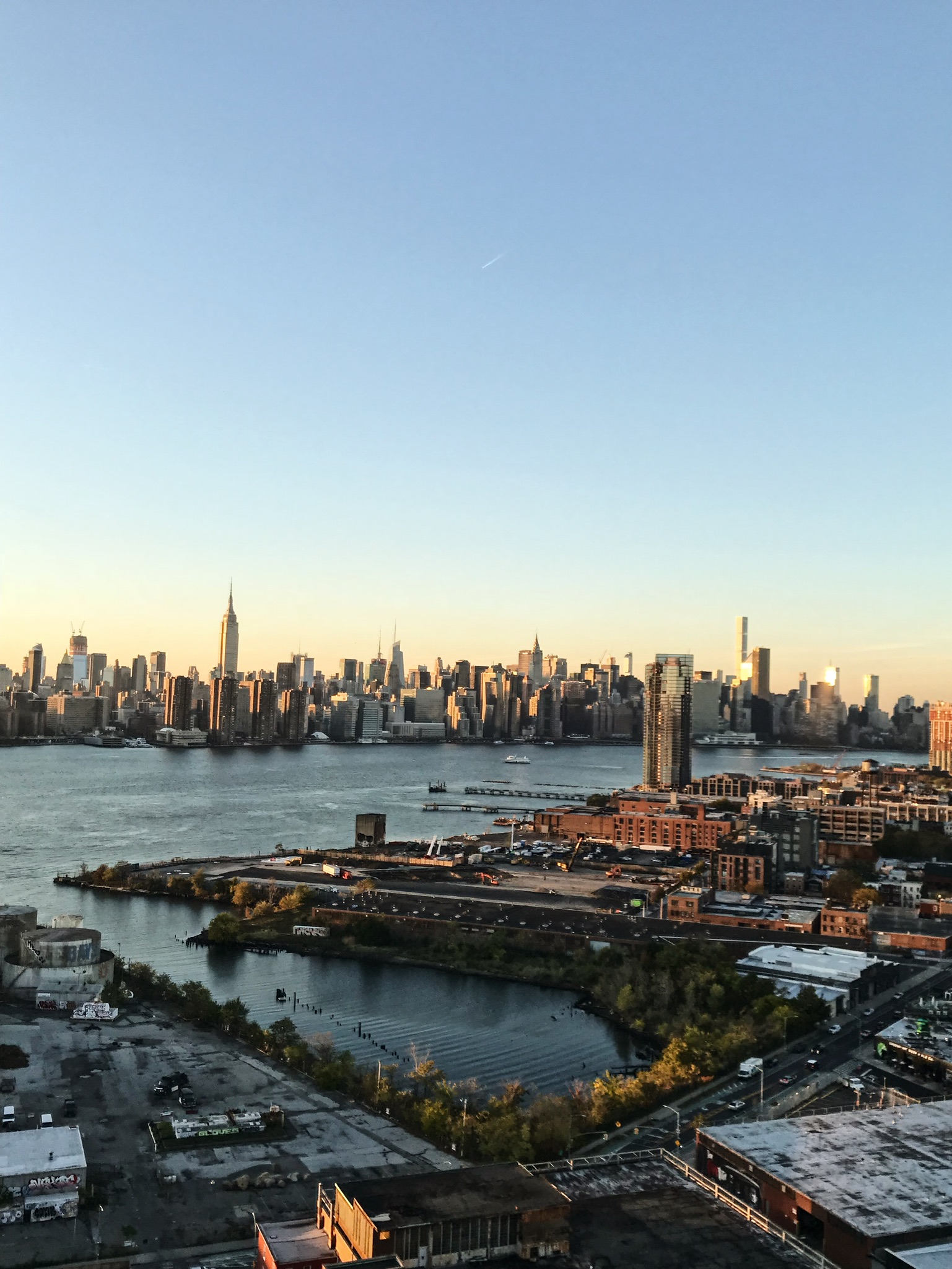 5. Williamsburg bridge
We stayed in an Airbnb right below the Williamsburg bridge.  The location was amazing and we were close to a lot of amazing eateries, shopping, and night life. The bridge has pink railings - perfect for picture opts!