home decor
How To Style A Bar Cart: Halloween Edition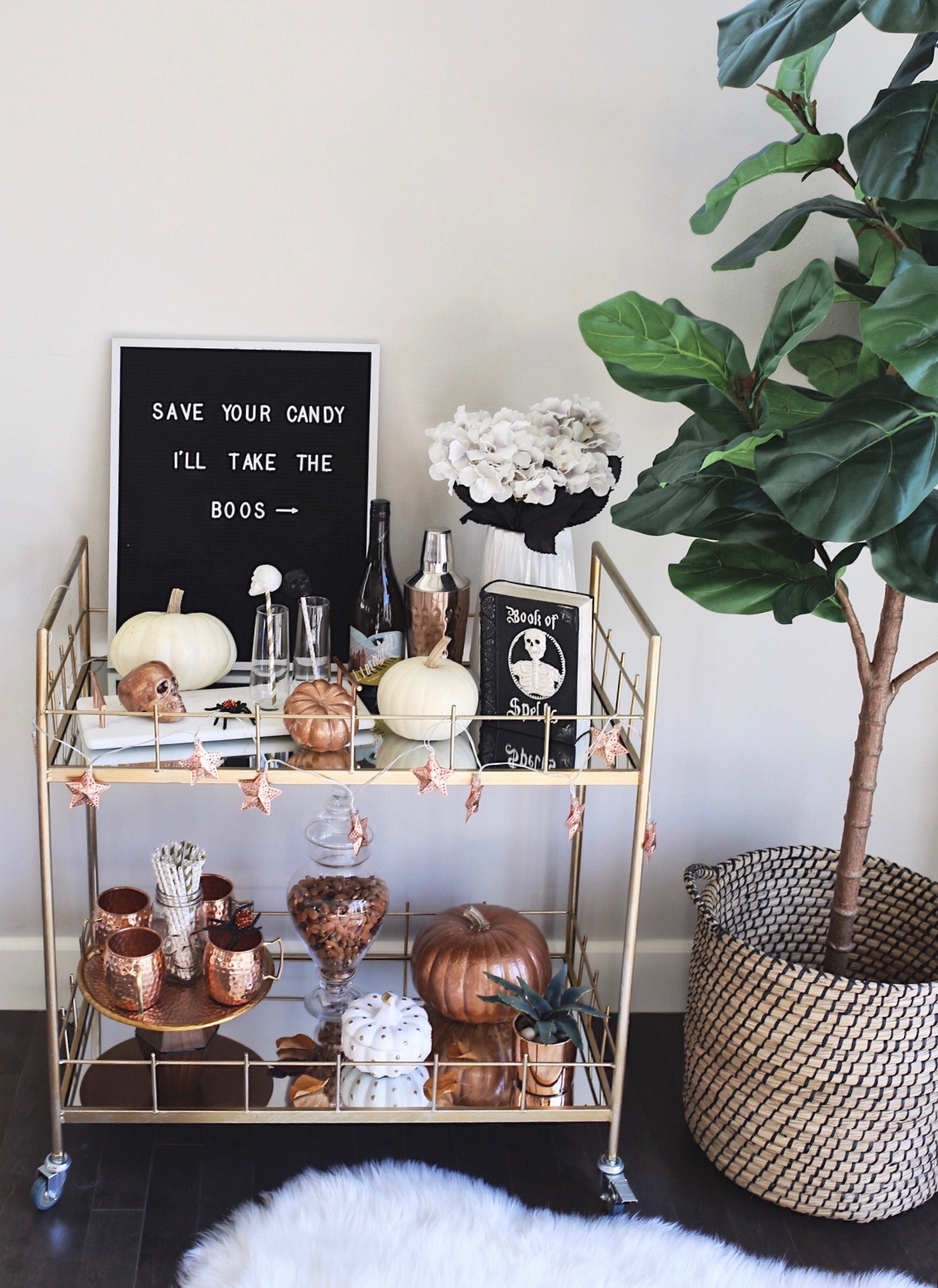 The best thing about Halloween when #adulting is the boos! (Boos... Booze!) So it only makes sense that I style my bart cart for Halloween. I didn't want to spend a bunch of money on new Halloween decor and wanted to keep the  bar cart pretty simple. Hence, I used all the basic bar cart essentials which I can easily transition for any occasion.
Scroll down to see how I gave my bar cart an eerily elegant makeover, fit for any Halloween get-together!
How to Decorate A Minimal Halloween Bar Cart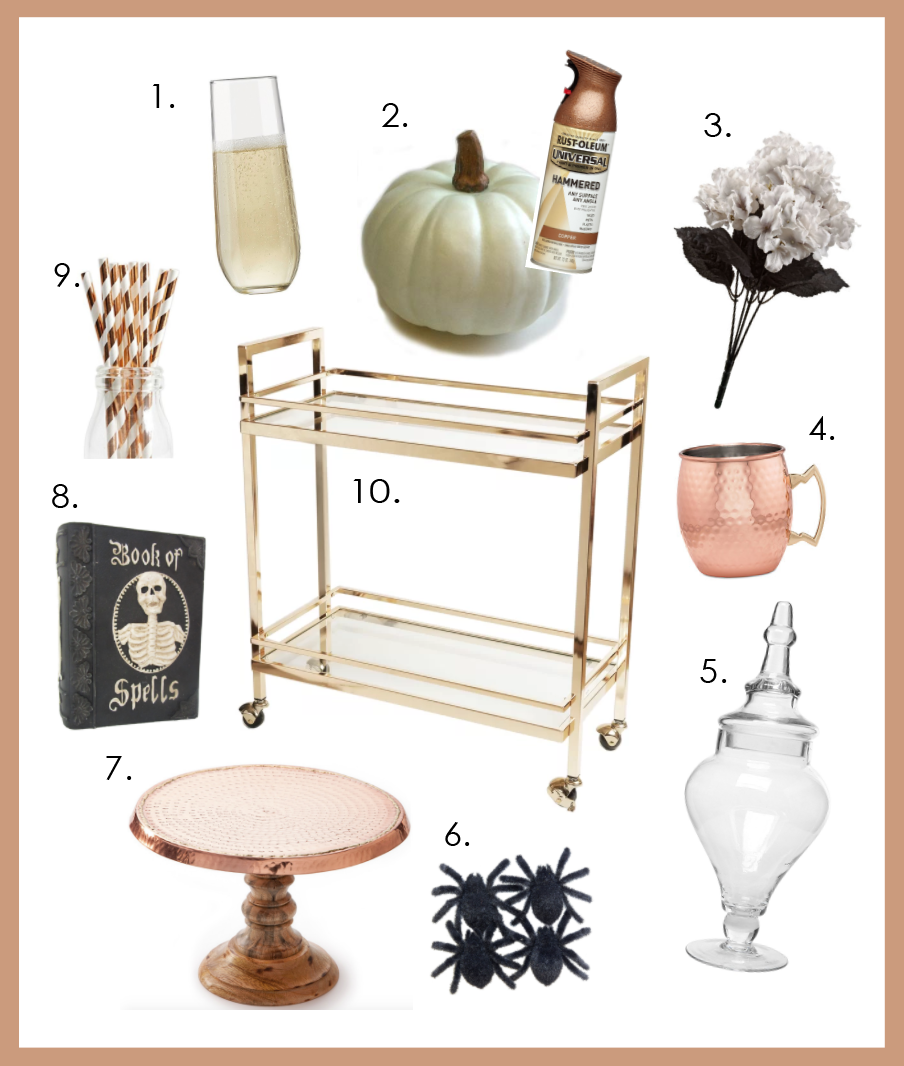 You can start with any bar cart with the essentials,then add a simple floral arrangement, a few pops of brass, a touch of green, a couple spooky Halloween decor, and boom!
First, I started with a simple black and white palette. Then chose an accent color, in this case I chose brass,  more chic than a traditional Halloween color. Orange you glad I didn't use that color? Ok I think I am pretty funny.
Btw, the tree in this picture is NOT real! I get questions all the time and which I have also posted with my bar cart before.
Shop My Bar Cart Essentials: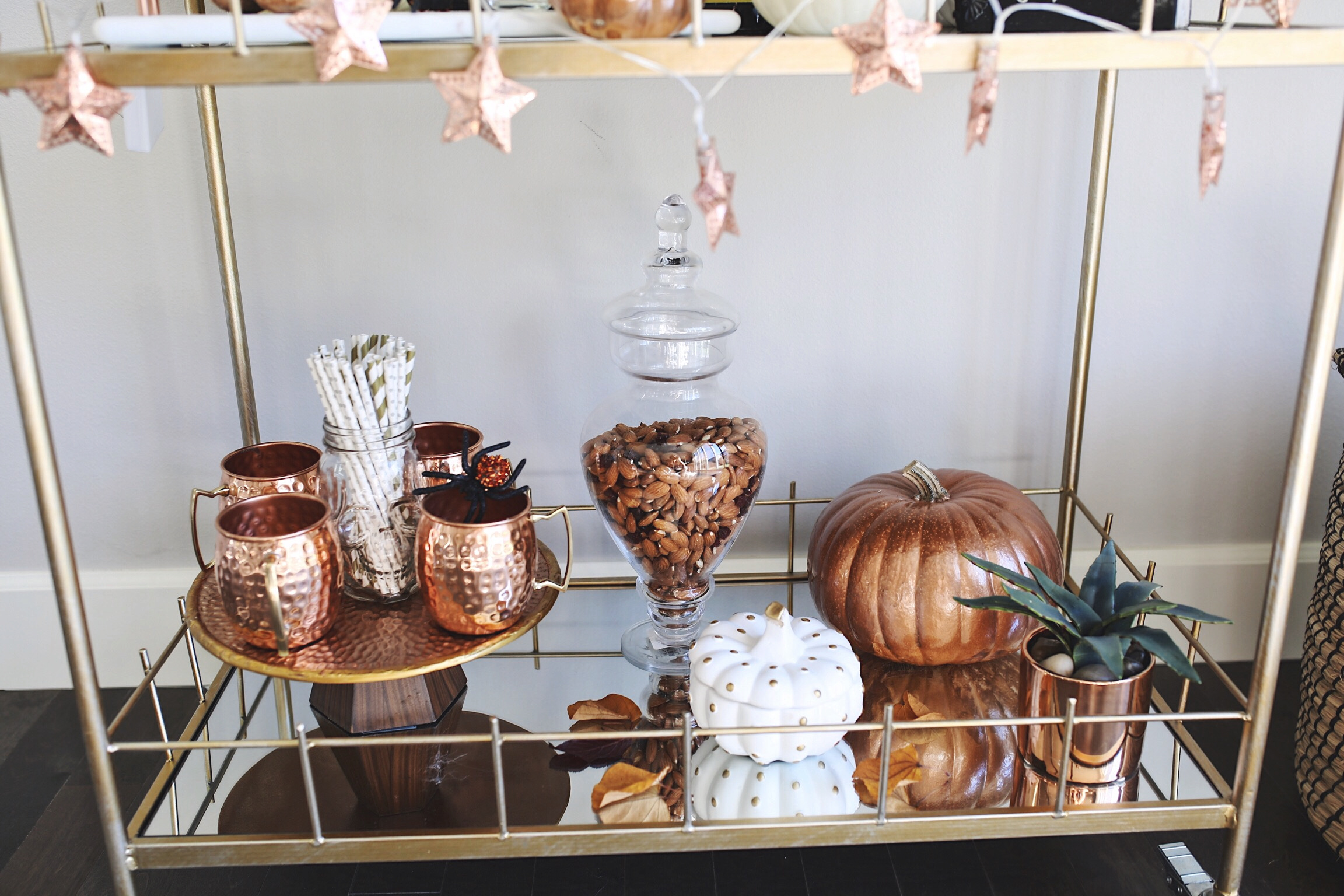 If you follow me on Instagram and watch my stories, then you would have seen how I spray painted white pumpkin with copper. I was a bit nervous but it turned out well! I also had a tall 'candy jar' but didn't want to fill it with candy since I don't eat candy. I didn't want to promote sugar so I had to get creative (and I was honestly too lazy to go to the grocery store). I scrounged around my pantry and decided to go with almonds and cranberry since they are healthy and went with my theme!
The devil is in the details when decorating. So have fun with it!
Do you guys like decorating for Halloween??
xx Sabrina
Shop My Favorite Bar Carts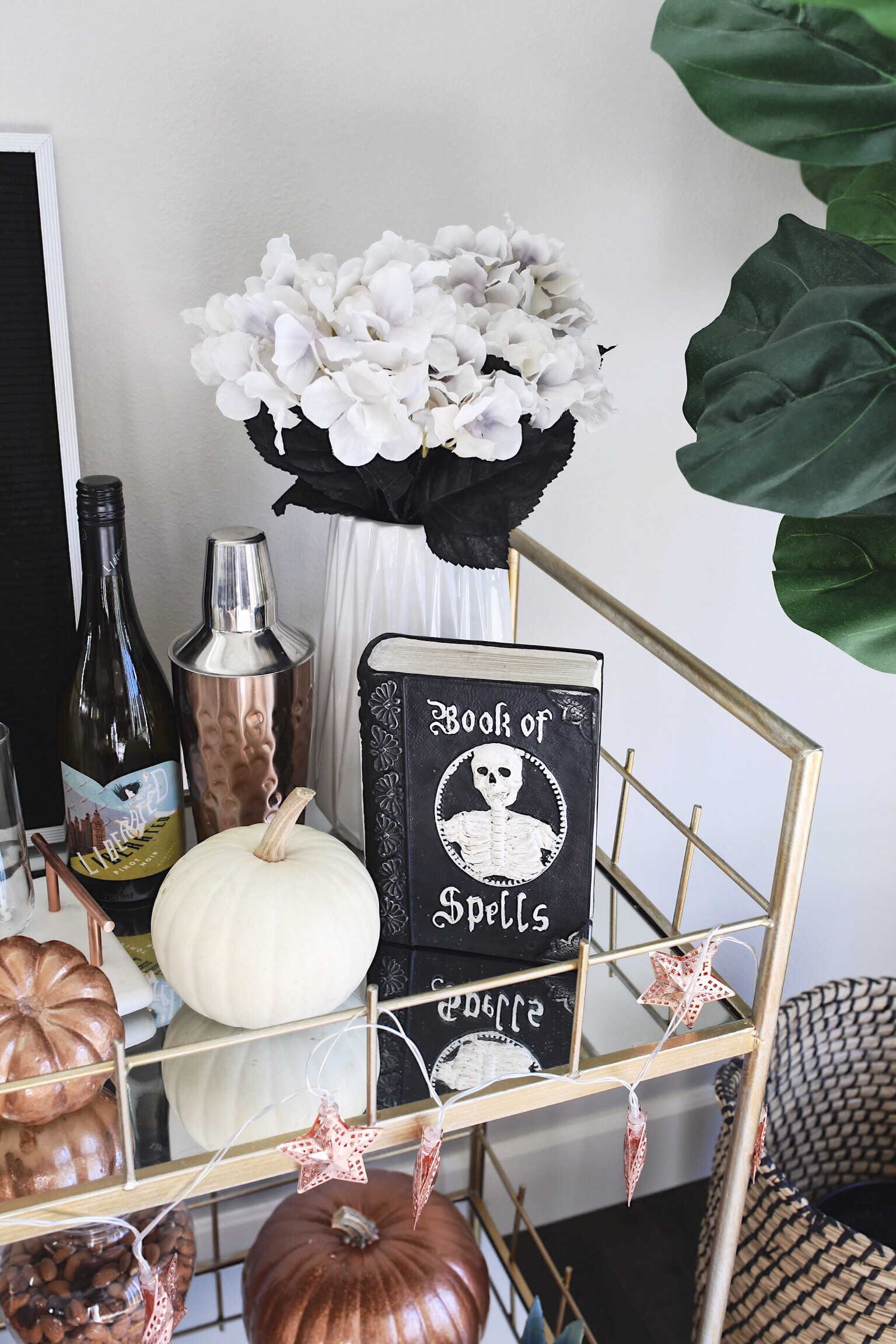 I got a bottle of copper spray paint and spray painted my white pumpkin and this .69 cents foam skull.