fashion
How to Style Denim From Day to Night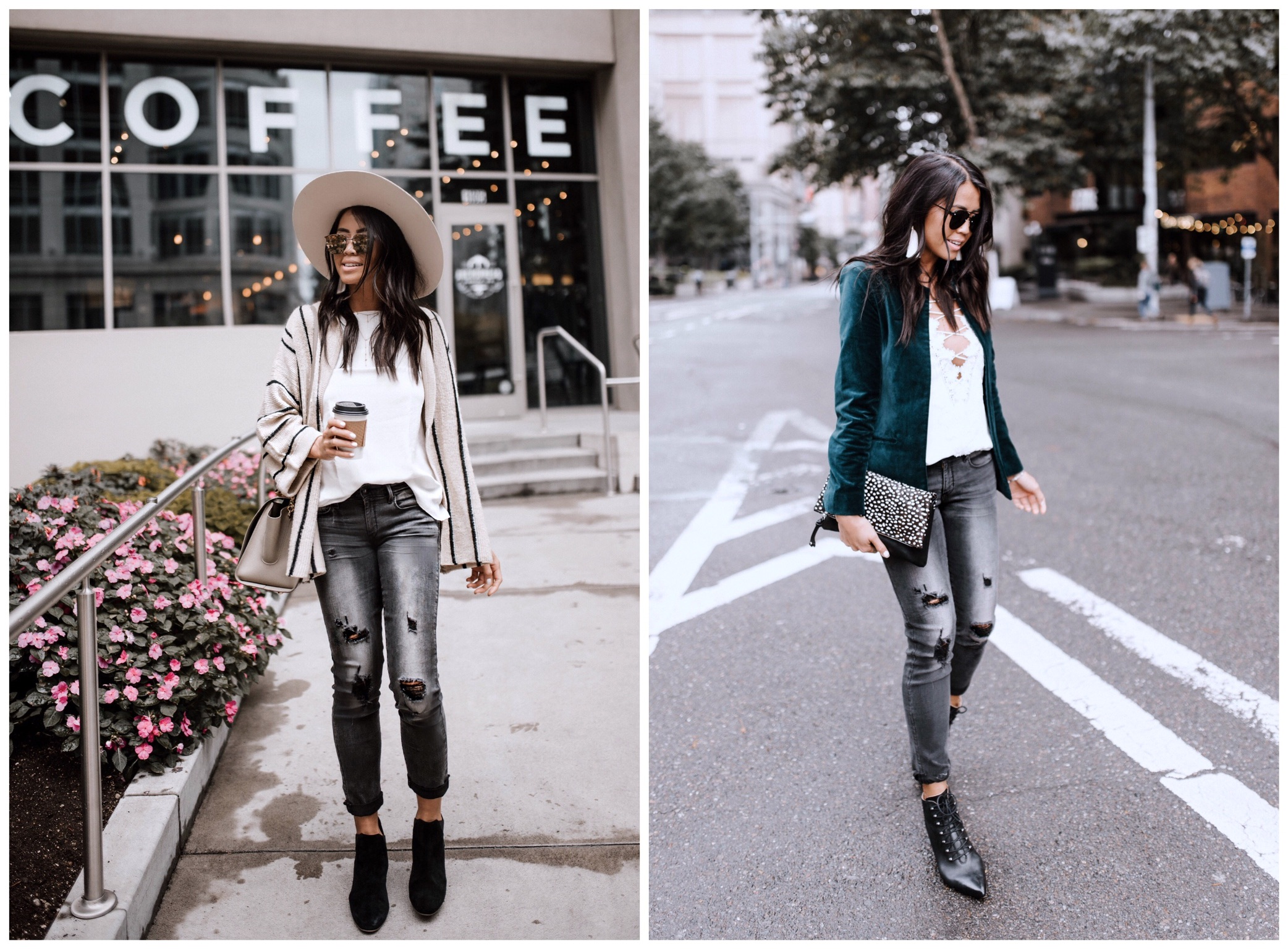 Last week, I talked about my favorite fall denim with DENIZEN® from Levi's® Jeans. Today I am showing you how to easily take a pair of denim from day to night. If you're anything like me and have the kind of schedule that sees you out of the house everyday at 9 AM only to return 12 hours later (at the earliest) because of work and social commitments, you need to be prepared. I've found that it's actually pretty easy to wear the same pieces from day to night—as long as you have a good foundation piece.
Hence, I the Junior's line by DENIZEN® jeans (available at Kohl's). All of their jeans are so soft and made with an amazing stretch fabric that is super flattering. They're comfortable so I never have to feel constricted during either work or play. Today I am styling these Juniors Boyfriend Jeans which are low-rise, relaxed fit with a perfect wash to take you from day to night. Okay now for the looks...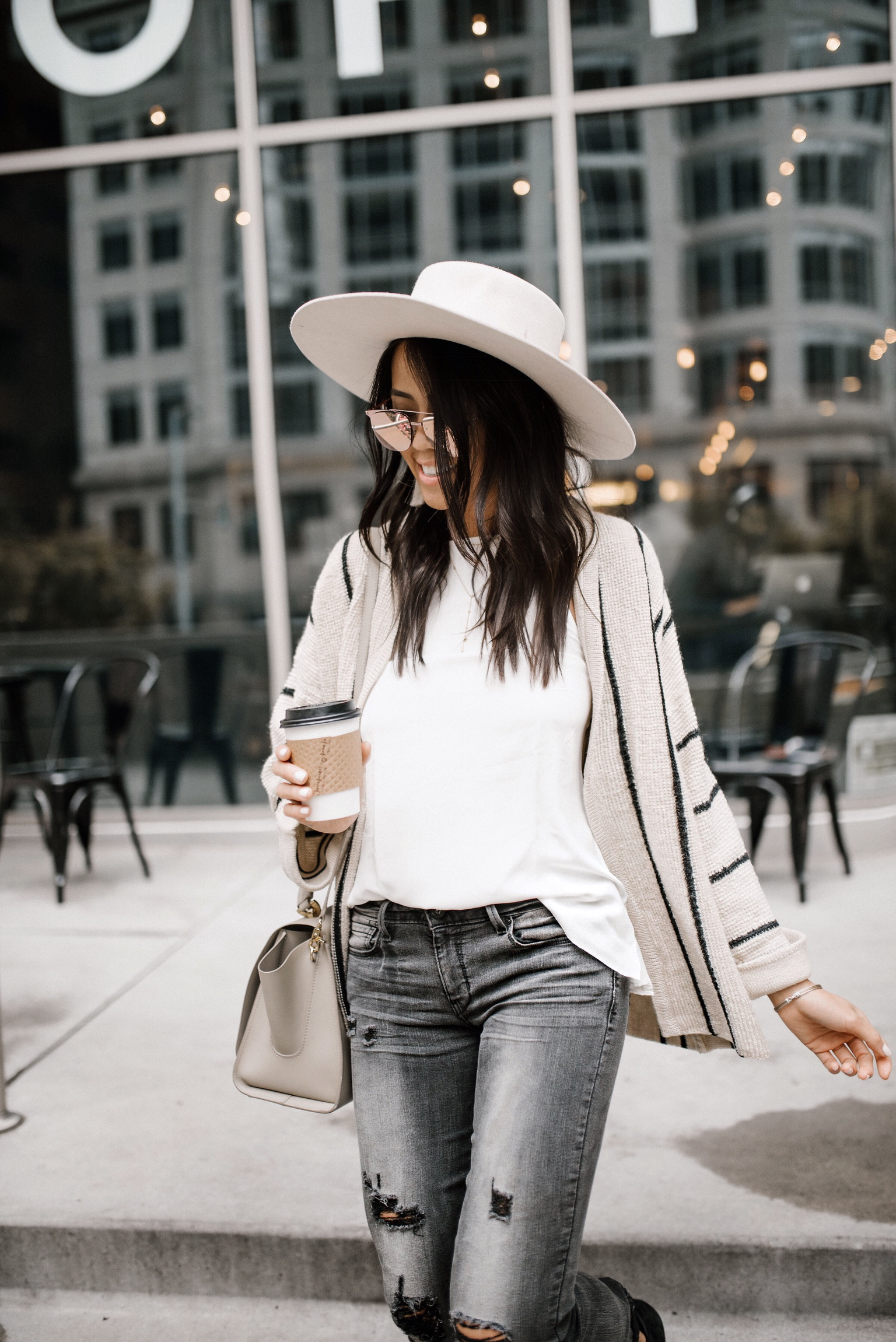 Daytime is all about comfort. A casual top, cardigan, sunnies, and a pair of booties are an effortless combo for fall. I went with a more neutral color with a tan cardigan, but but with the right pair of jeans you can get away with just a white top. I love this cami that can actually be worn backwards (the dressier side in the nighttime look). I went with a larger structured handbag for daytime look since I need to haul lot more around.  This is a super comfy look that you can wear all day comfortably, while still looking super stylish.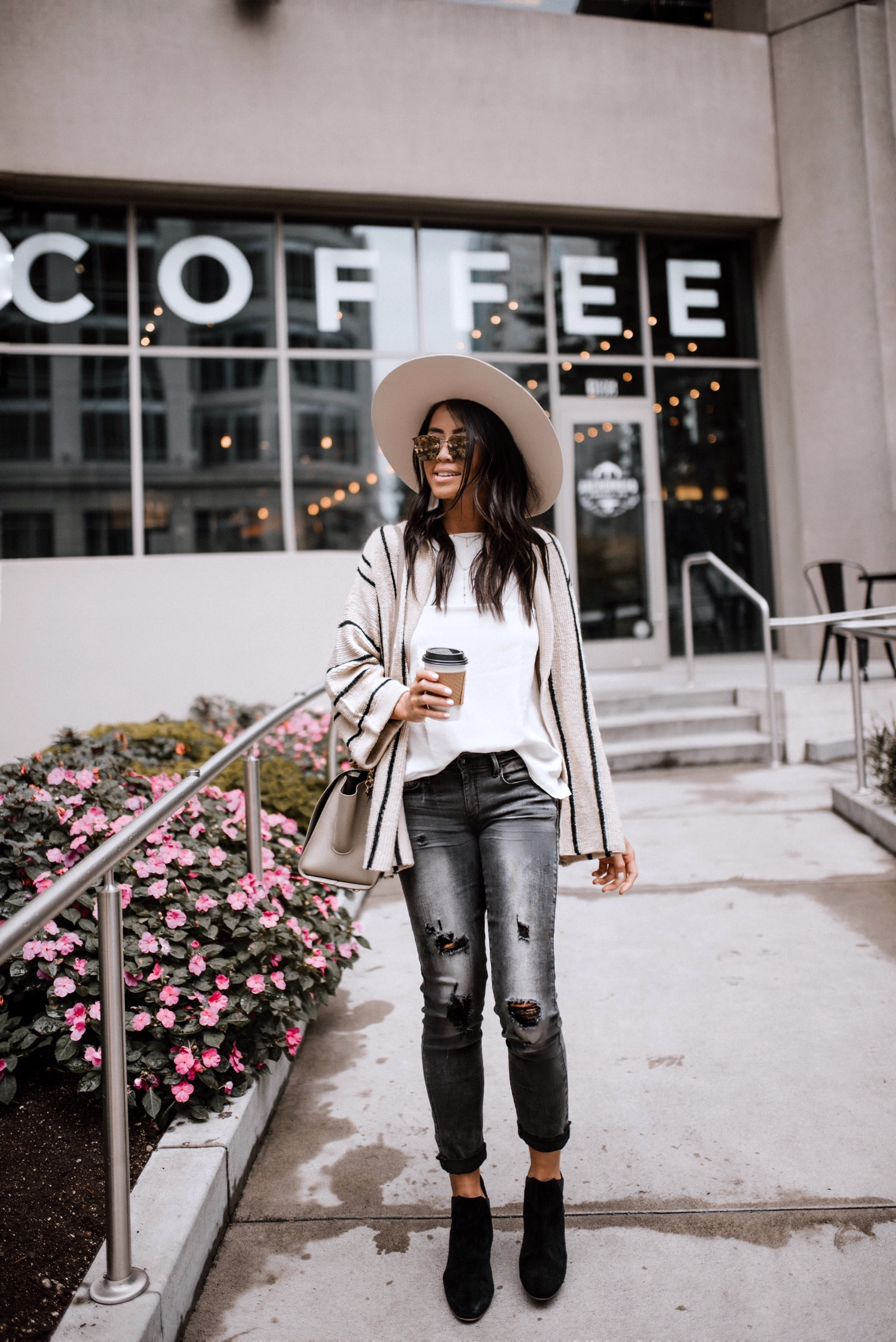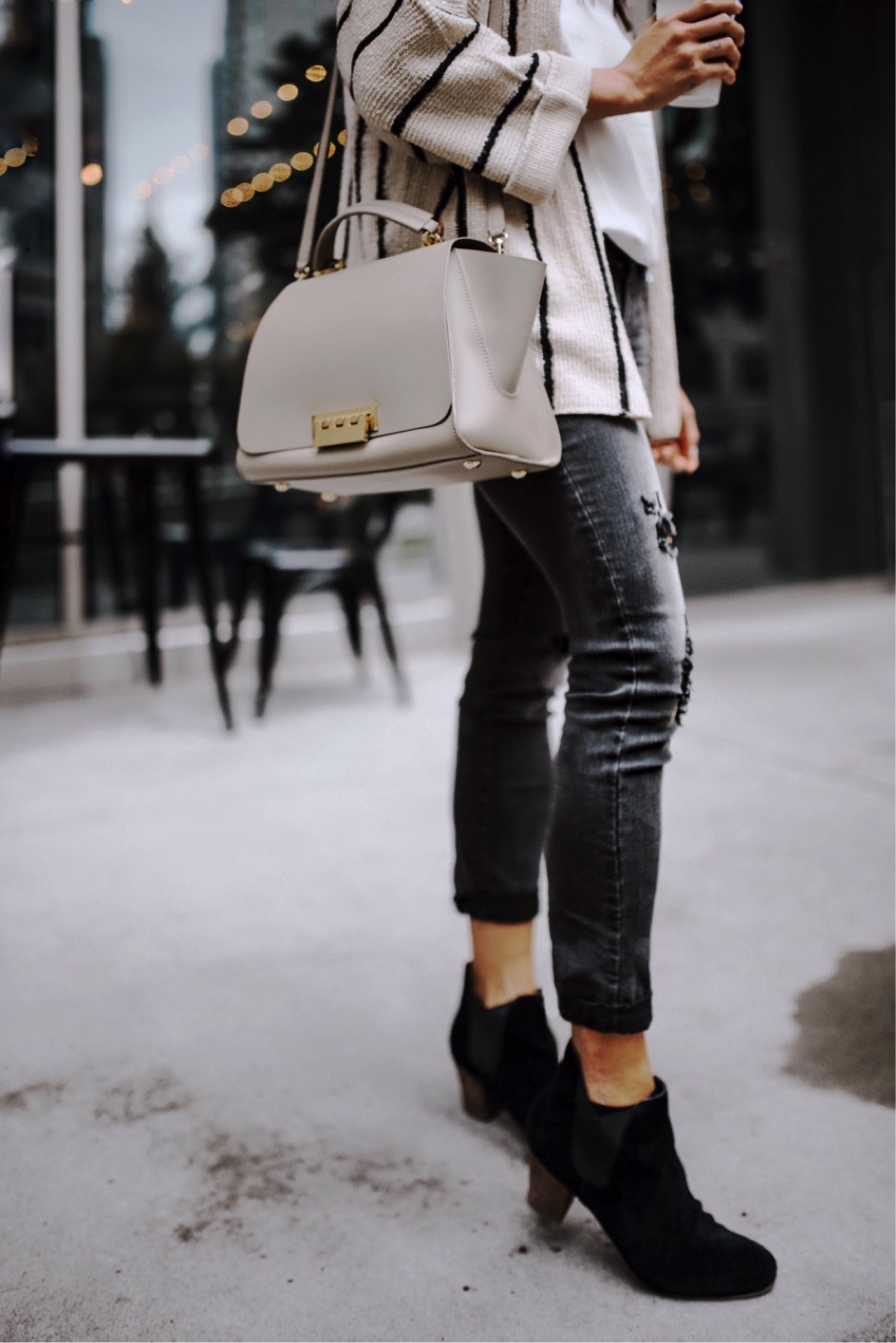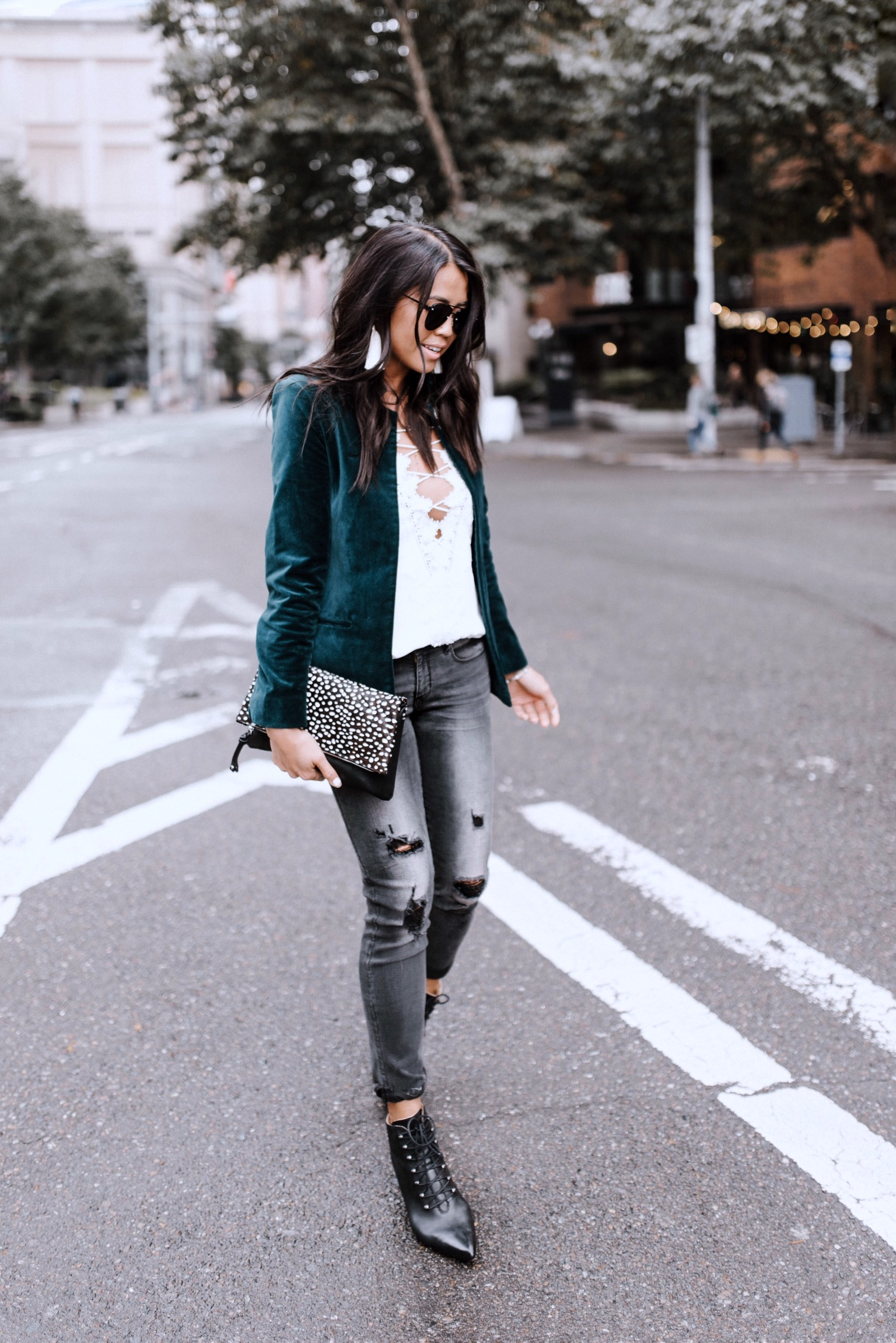 The easiest way to take your denim from day to night in the fall and winter, is to dress it up with a pair of great earrings, a statement outer layer, and a pair of heels...
I swapped out my chunky booties for something more dressy like these pointy-toe booties. I wanted to play with falls hottest trend for this look and added a structured velvet blazer. Remember earlier I mentioned the cami was reversible? Well this is the lower-cut side for nighttime look. To amp up the look, I added a great pair of tassel earrings and a clutch.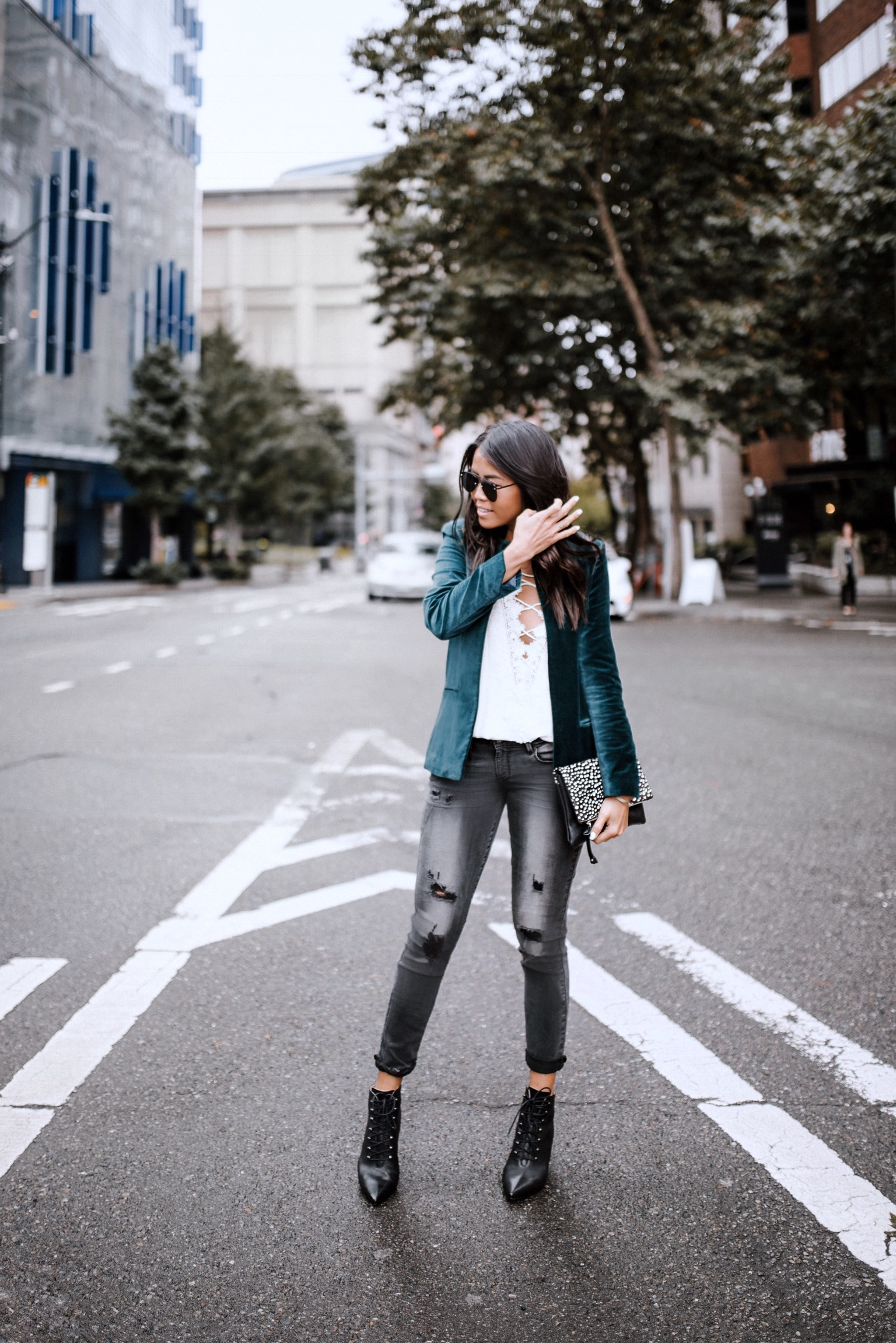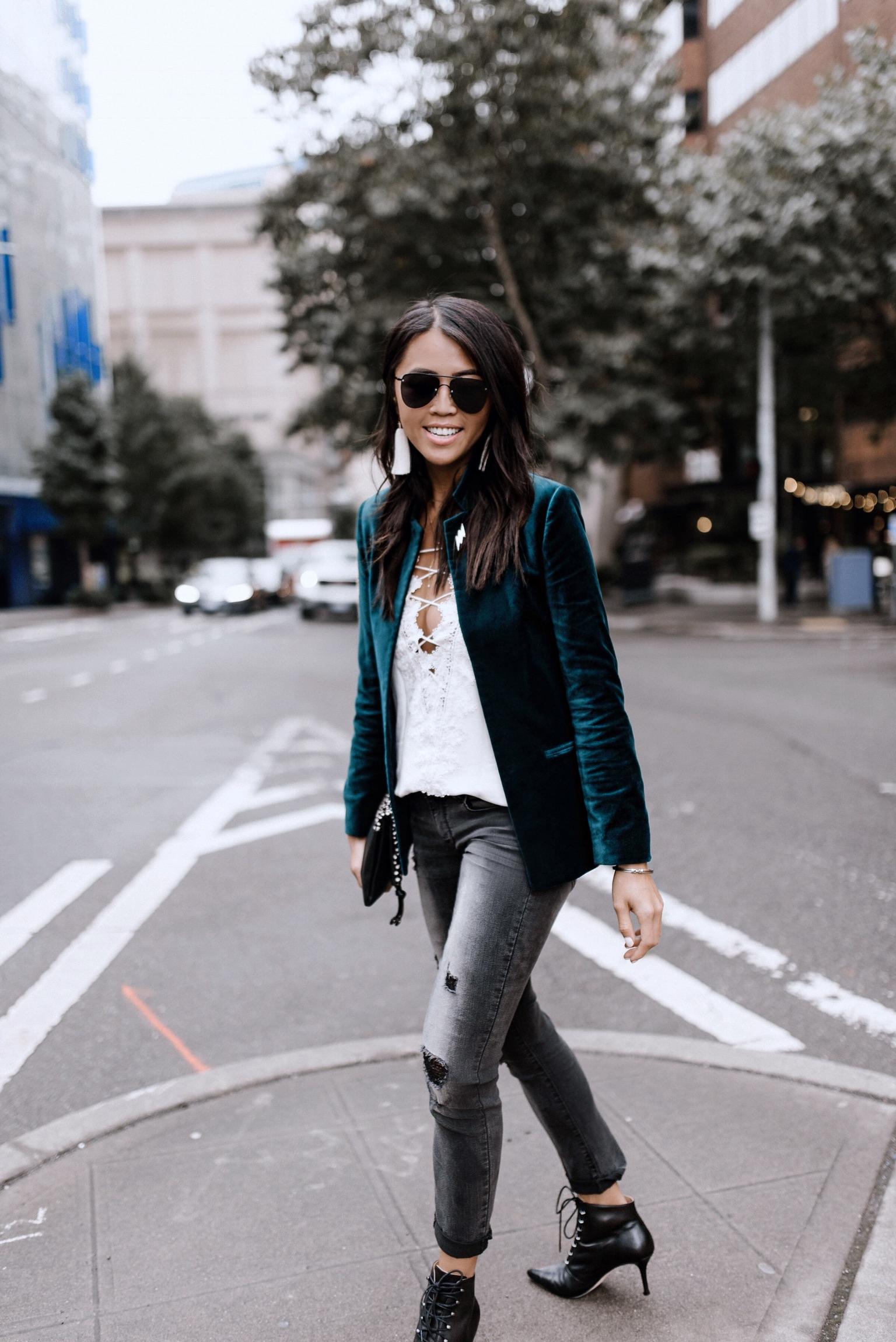 Honestly, you really can't go wrong with styling a pair of perfect-fitting DENIZEN® jeans. Not only are the jeans super comfortable and flattering but they are also super affordable. Like I said, you can find them at your local KOHL's or online at kohls.com.