collaboration, home decor, Interior Design
Decorist Review: Master Bedroom Makeover – Part 1
I've been wanting to redecorate our room since I first moved into my boyfriend's fully furnished home two-years ago. He built this amazing rustic home on the river but the interior design didn't do it justice. Everything was so bulky and brown; large brown bed, brownish/green wall, beige carpet, brown bedding, and light brown curtains. The master bedroom had lots of potential featuring a stone wall fireplace with lots windows that enables us to soak up the morning sun and view of the Columbia River.
I did my best with the first little bedroom makeover by first changing up the bedding and adding a few more decorative pieces. Since then I have a new found love for white and neutrals. But I also found it really challenging to blend my bohemian electric style with the natural rustic look of the home. I had an idea of how I wanted our new shared space to look and feel like but my idea of what I wanted got even more skewed as I tried to furniture shop. I've come to the realization I needed to relinquish control and let someone professional help me. Enter Decorist and designer Jessica McCarthy.
My Decorist Experience... so far
I first saw Decorist on Instagram and spent hours browsing through all the amazing work. Decorist was created to make great interior design accessible to everyone for a flat, affordable fee. It was so crucial for me because I live in Chelan, which is about 3 hours from any major cities without access to great designers. For a flat fee ranging from $200 – $800 (base on designers experience), you can get an entire room redesigned with an excellent plan. It was super easy process:
I started by choosing the room (my master bedroom) that I needed help with and then choosing a design package (Classic, Elite, or Celebrity). I went with a Classic Makeover for $199, and I after looking at all the designers portfolio, I asked to be paired with Jessica McCarthy.

After choosing a room design package, I provided details about my room and budget, likes and dislikes, and then uploaded pictures of my room, inspiration photos, and gave her my Pinterest board.
I told them I wanted to get rid of all the brown in my room, get new rug, bed frame, and night stand.
Concepts
My designer was able to give me 2 design concepts within a couple weeks of submitting photos and answering questions.
Concept 1: Moody Moroccan
For my first design concept, Jessica wanted to warm up my space with shades of pink and pops of orange while incorporating moroccan textiles and organic materials. The goal was to incorporate all the things I love while still aesthetically working with the architecture of my existing space! With a new minimal upholstered bed that is luxurious but still simple enough to be accessorized with fun decorative pillows.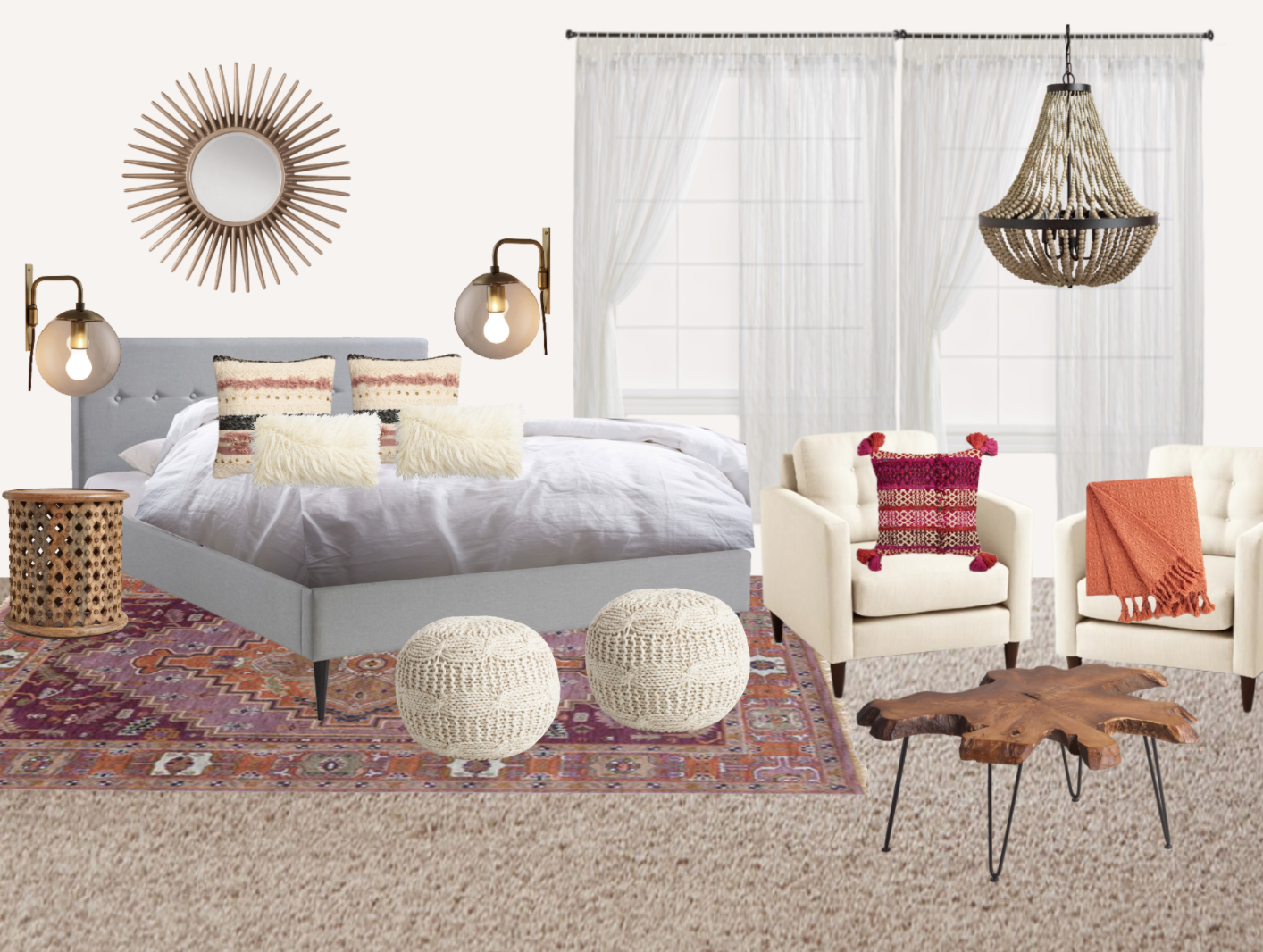 Concept 2: Rustic Eclectic
For this second design concept she created a more neutral palette with pops of brass and rustic finishes to tie in with my existing space. Jessica recommended for both concepts painting my entire space white, with either Benjamin Moore Simply White or Chantilly Lace. I went with Chantilly Lace.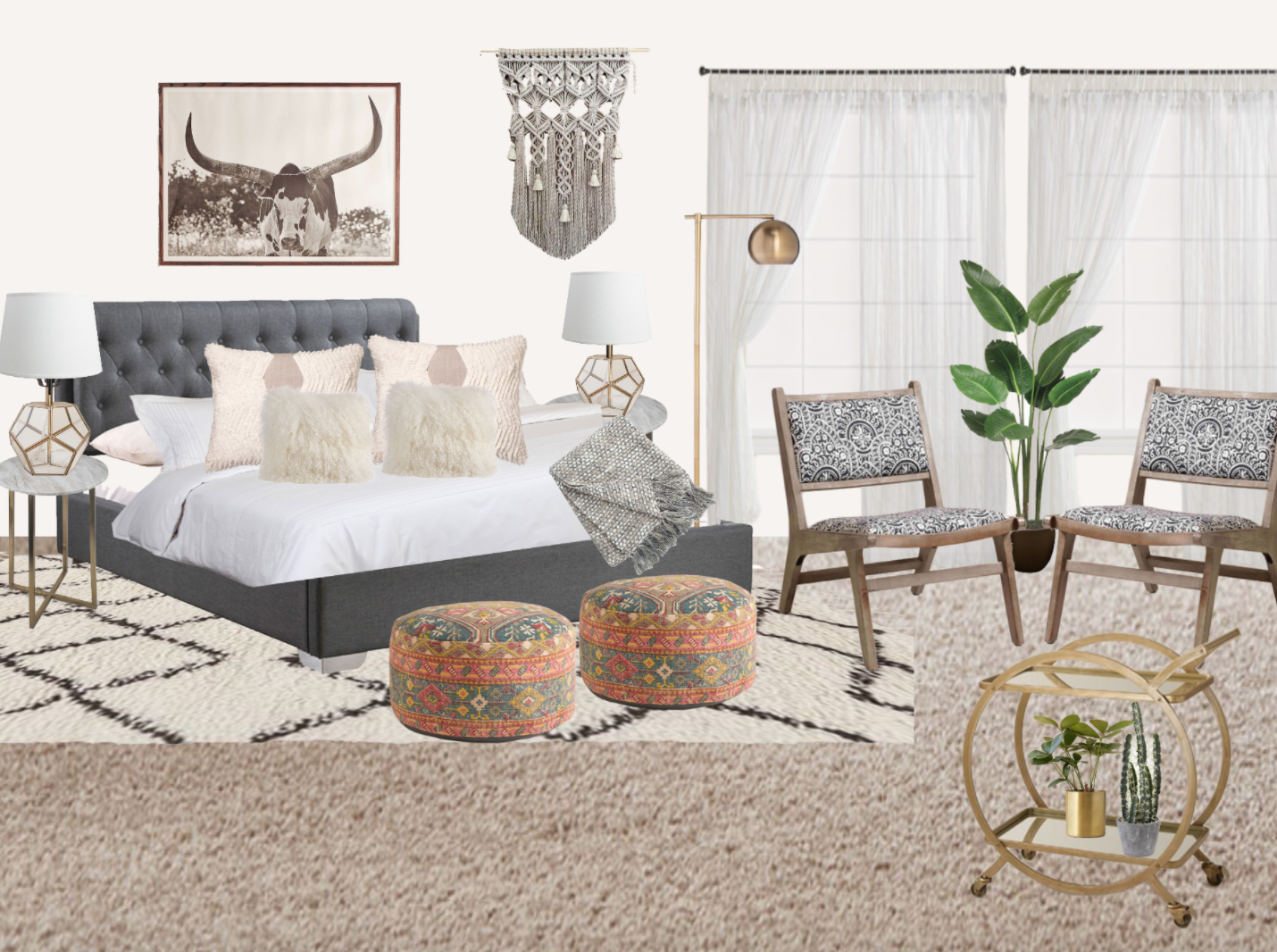 Final Design
I was so excited to see both the concepts but I was attracted to concept 1 immediately. I texted with Jessica throughout the process and gave her my feedback, and she did amazing finalizing my design.
My final design included a complete room design, custom floor plan, set-up instructions, and shopping list! I've got most of my room setup already so be sure to look for my Decorist Review of my Master Bedroom Makeover Part 2!
*update here is My Master Bedroom Reveal
(I had to make a lot of tweaks to the design just because I was collaborating with Wayfair on this)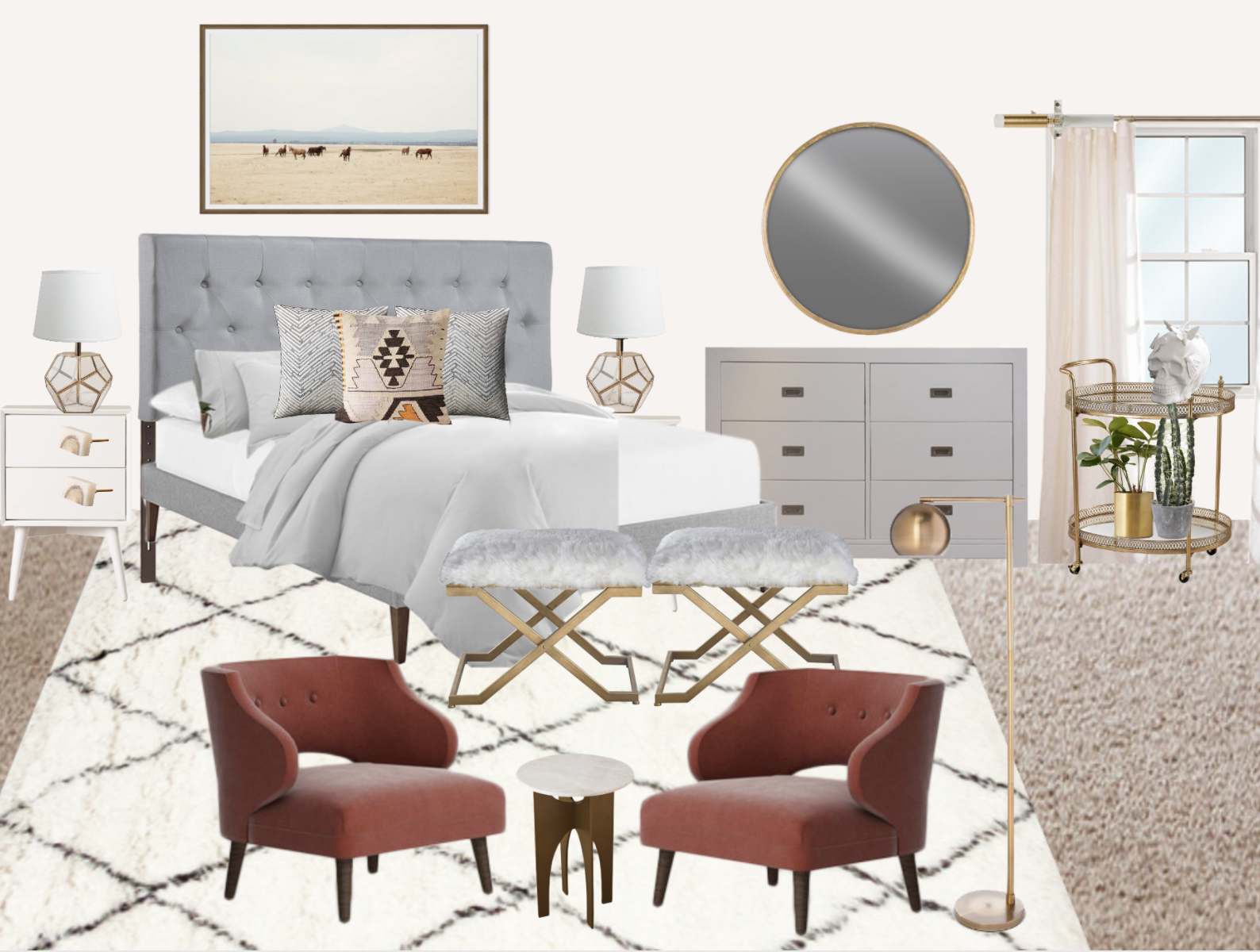 *I was not paid for this post but did receive a makeover as compensation. I only recommend products or services I use personally and feel my readers will enjoy. All opinions are 100% mine.