home decor
DIY Hat Wall Display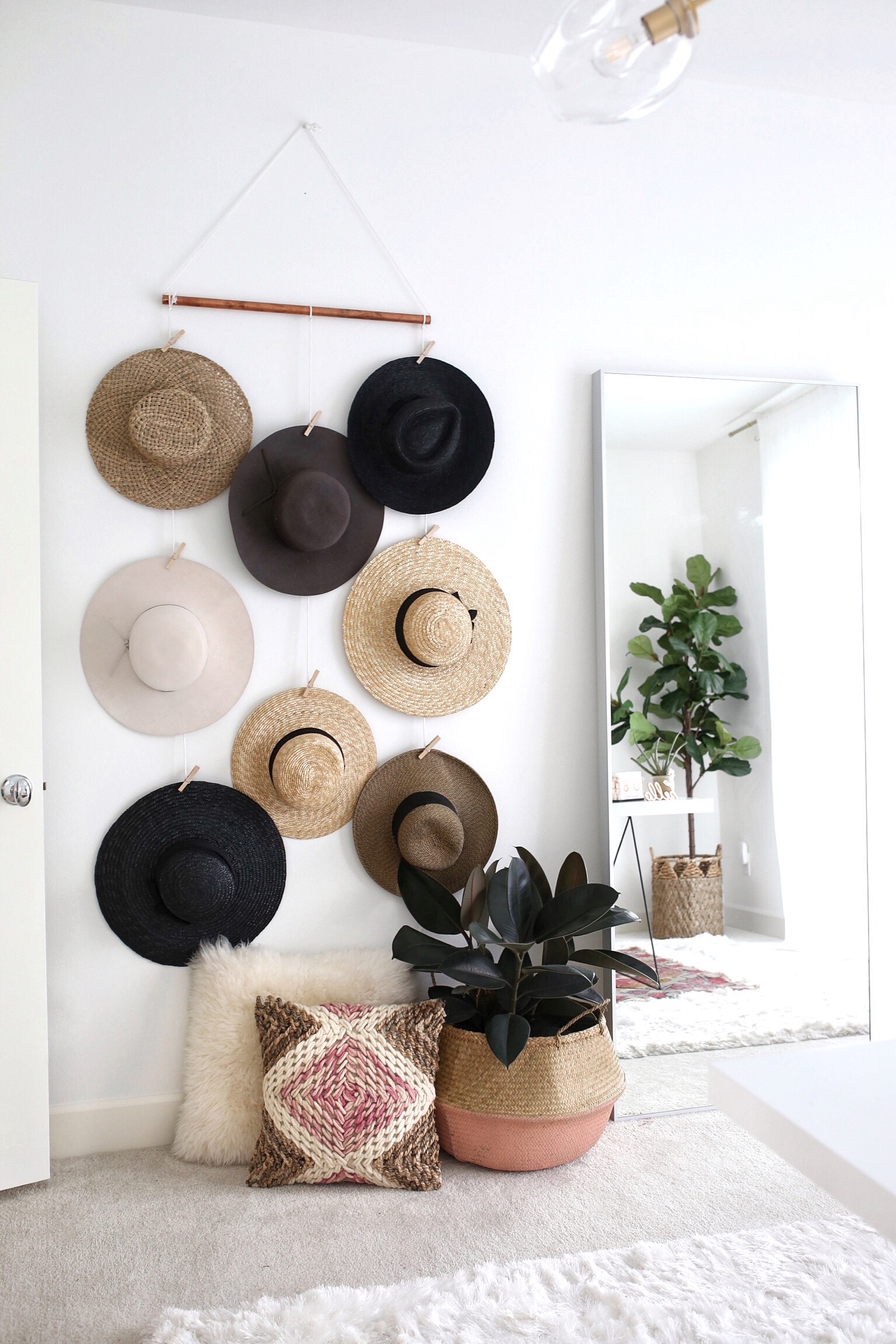 It's no secret that I like big hats—but storing and organizing them is another story. Instead of piling my hat collection on top of each other in my closet, I decided to display and organize them with this super easy  DIY Hat Wall Display.
If the word DIY intimidates you—don't be, trust me if I can make this so can you! I am so not a "Do It Yourself" gal usually but this project is really so quick, affordable, and simple. Hopefully this will inspire you to display your hats properly.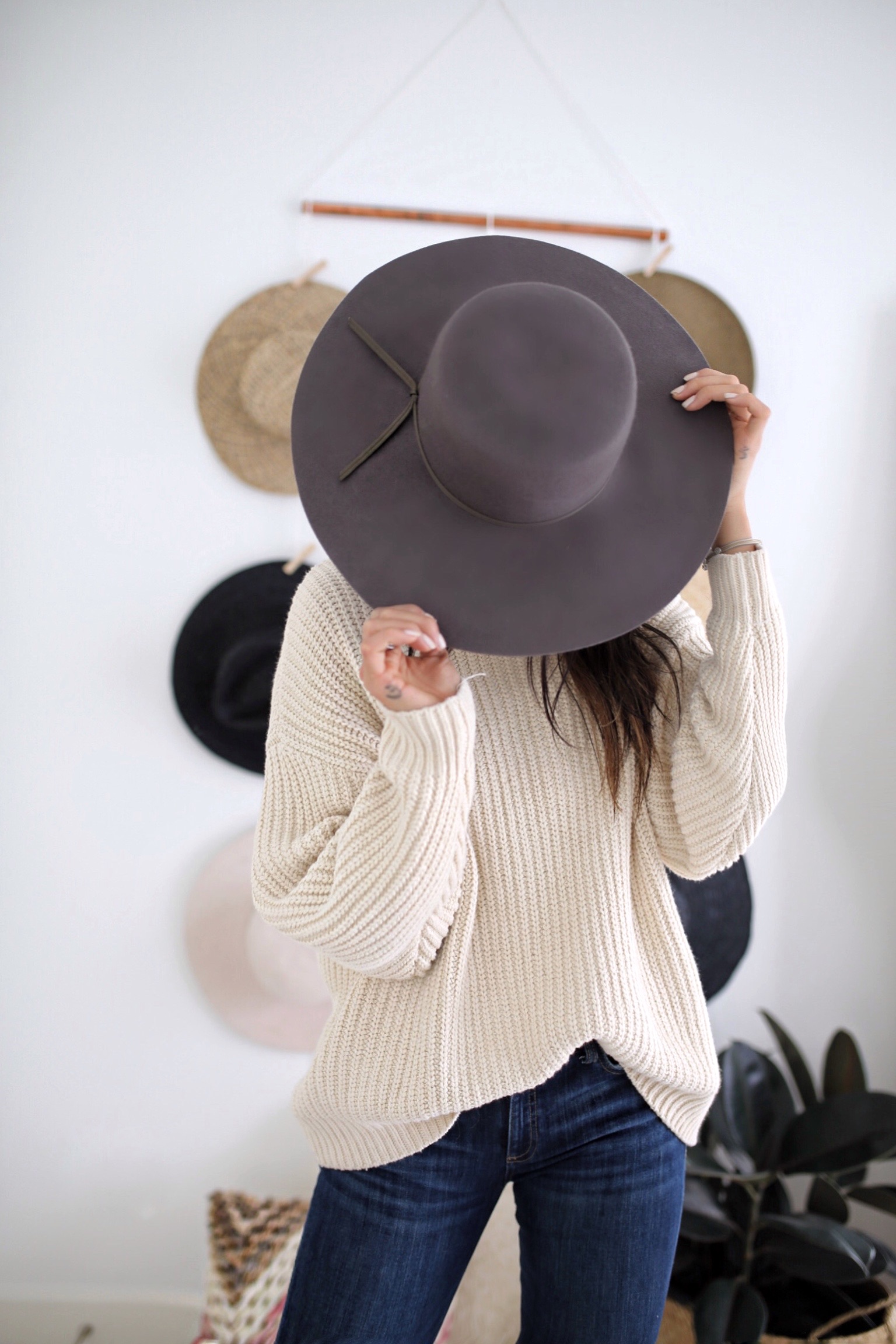 DIY Wall Hat Rack
Materials: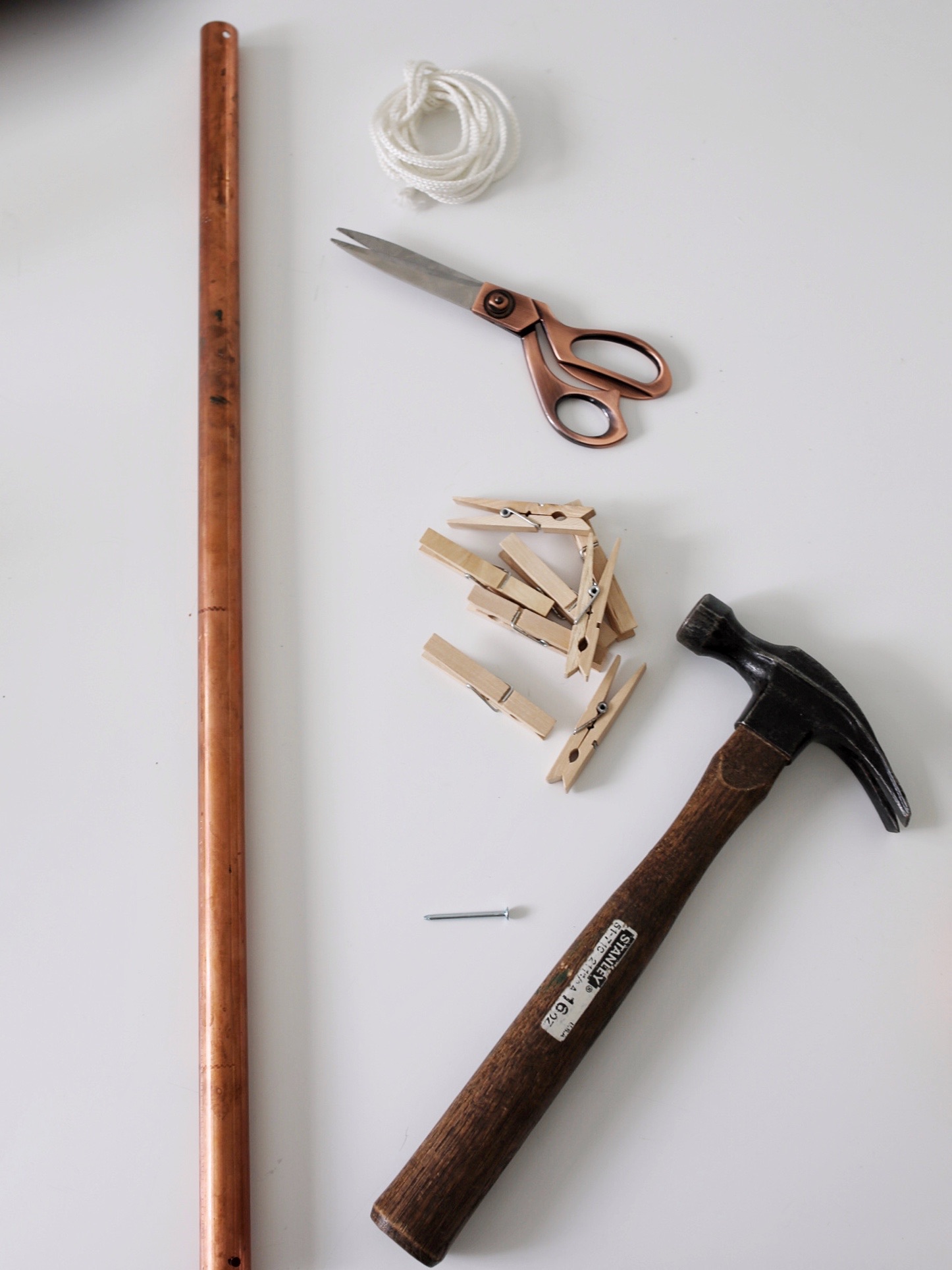 How To:
Cut (if necessary) copper pipe to measure the wall space you have. Mine is 3 foot long. If you don't have the tools, I would suggest asking the guys at Home Depot to cut it for you!
At home, Mmeasure and loop a piece of rope through the pipe.
Then cut and tie 3 rope evenly alone the pipe to hang your hats. Since my pipe is on the shorter side I opted for three hanging rope with different lengths.
Once you're done, tie the ends of the rope that you loop through to create a triangle. Make sure it is even so one side doesn't have more weight and hang your rack on the wall. I used a nail.
Then start hanging your hats with the clothes pins. I get asked a lot if that damages my hats and it hasn't. I wouldn't use hard clamps, clothes pin are more gentle.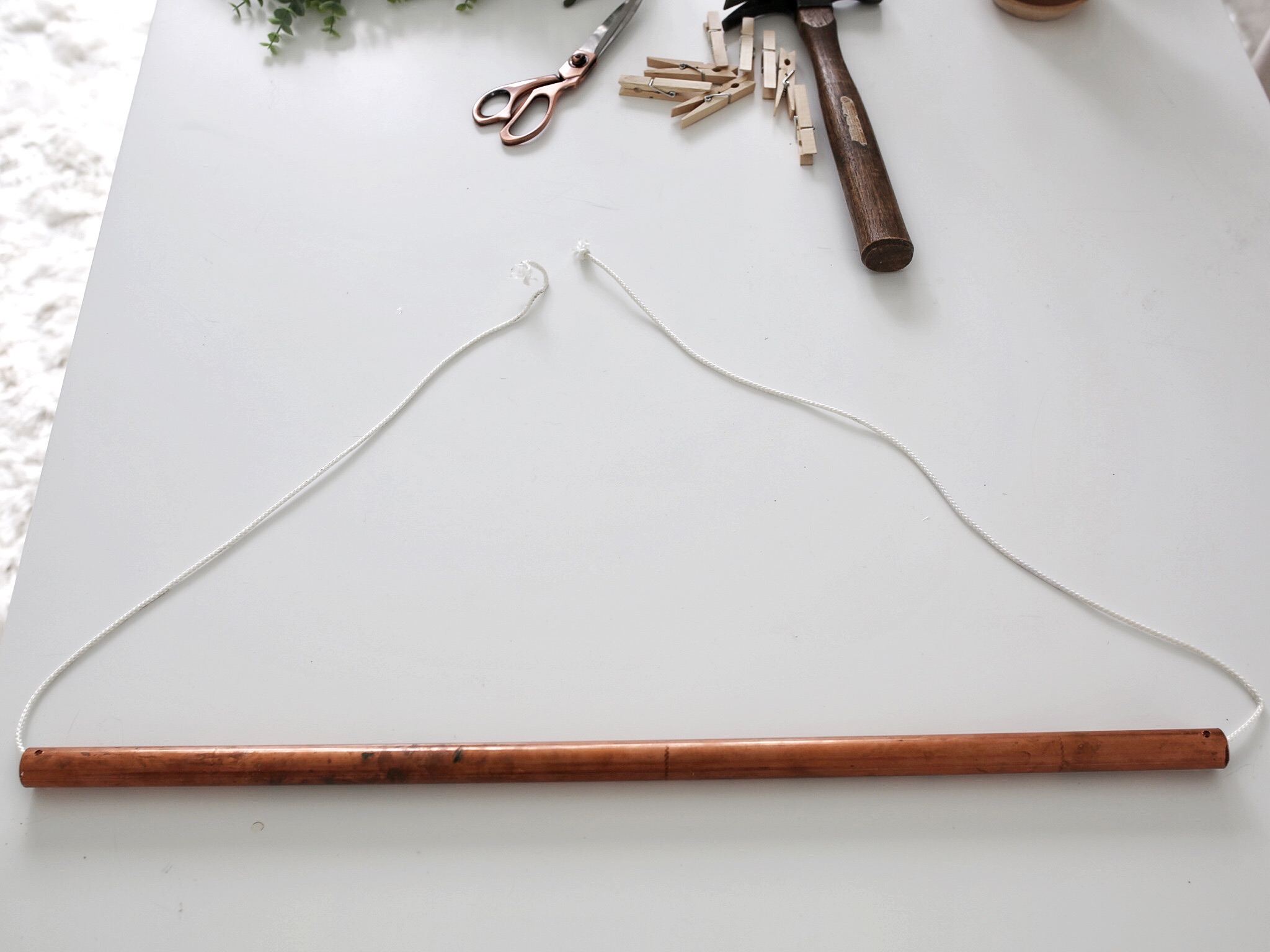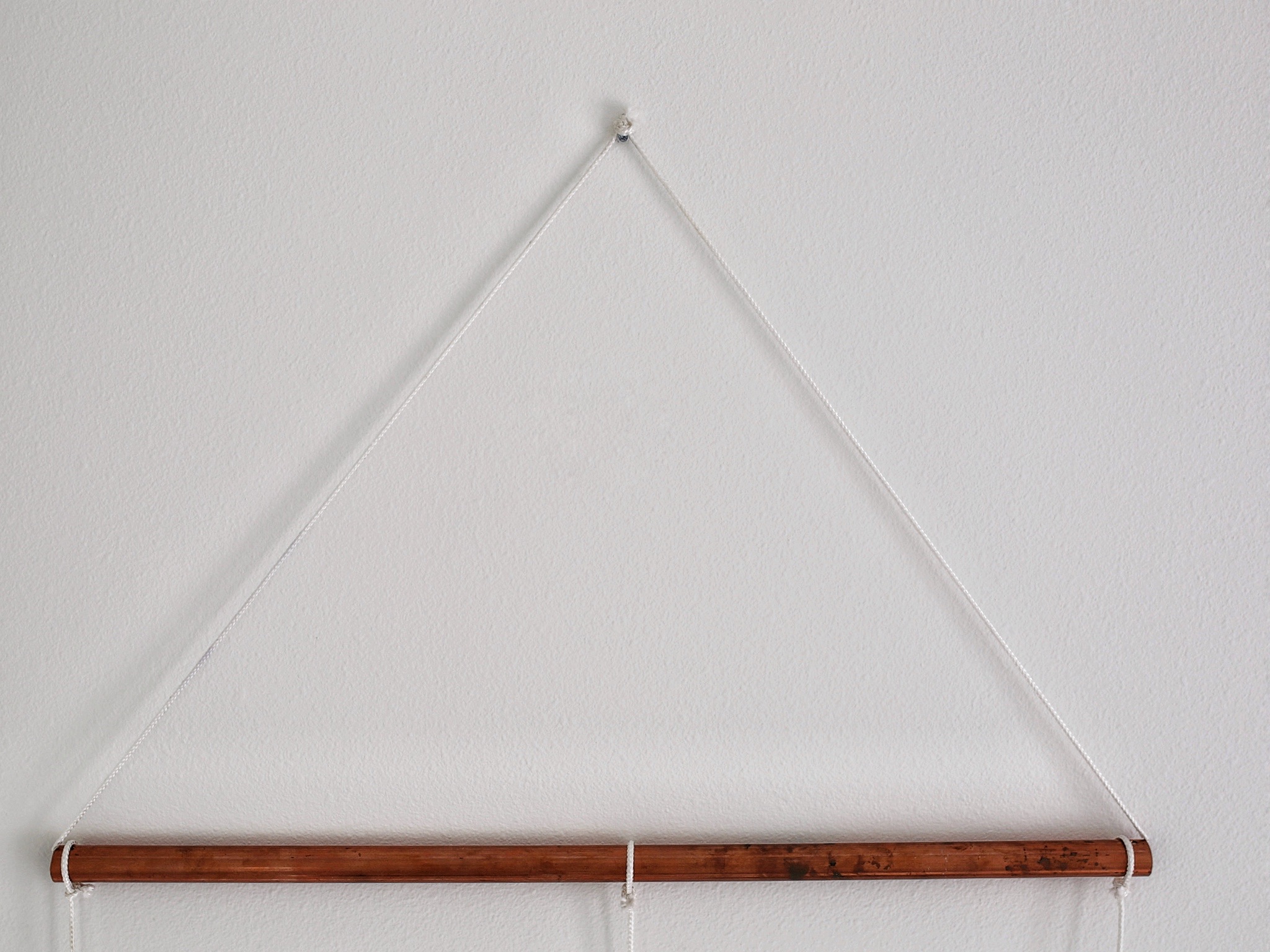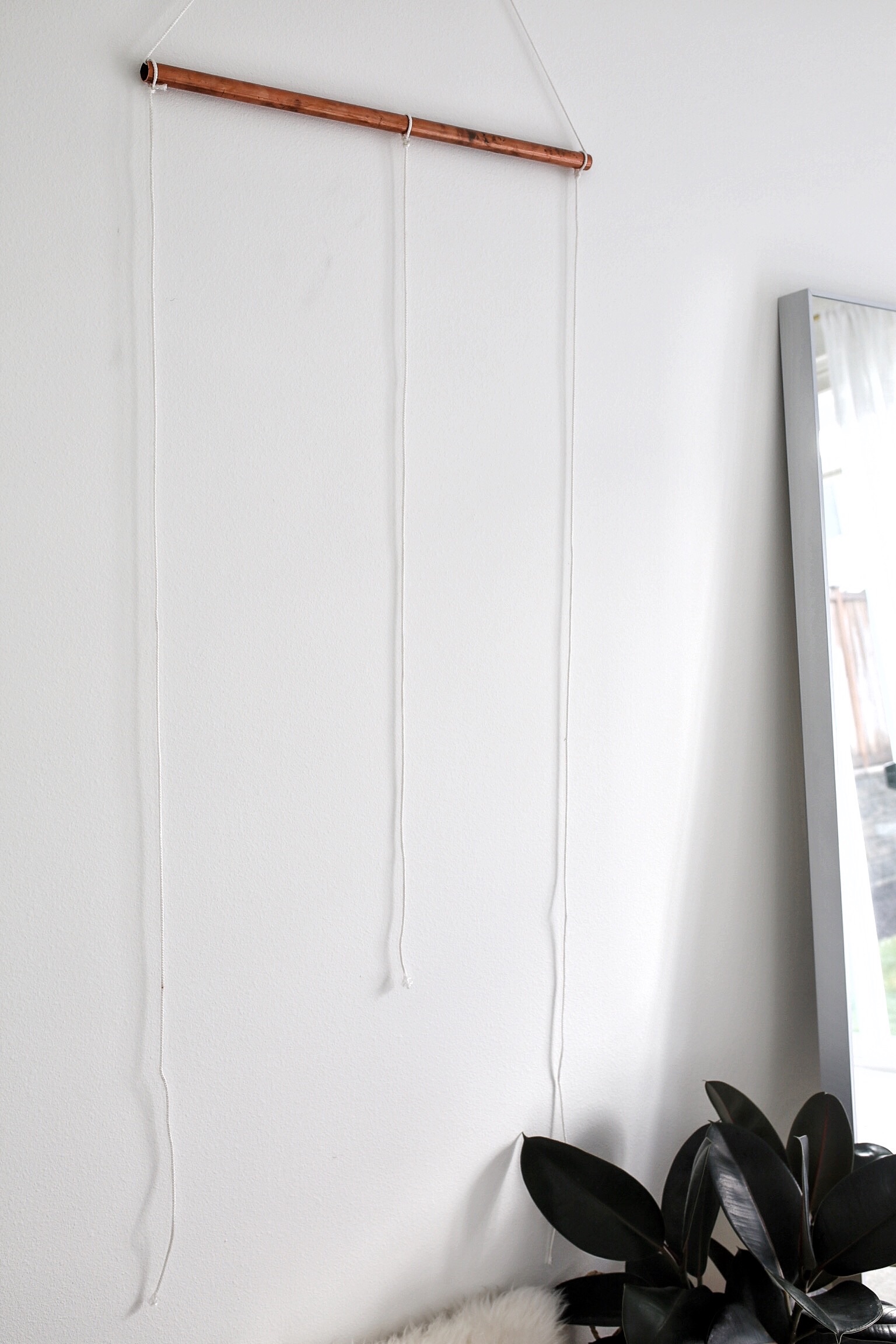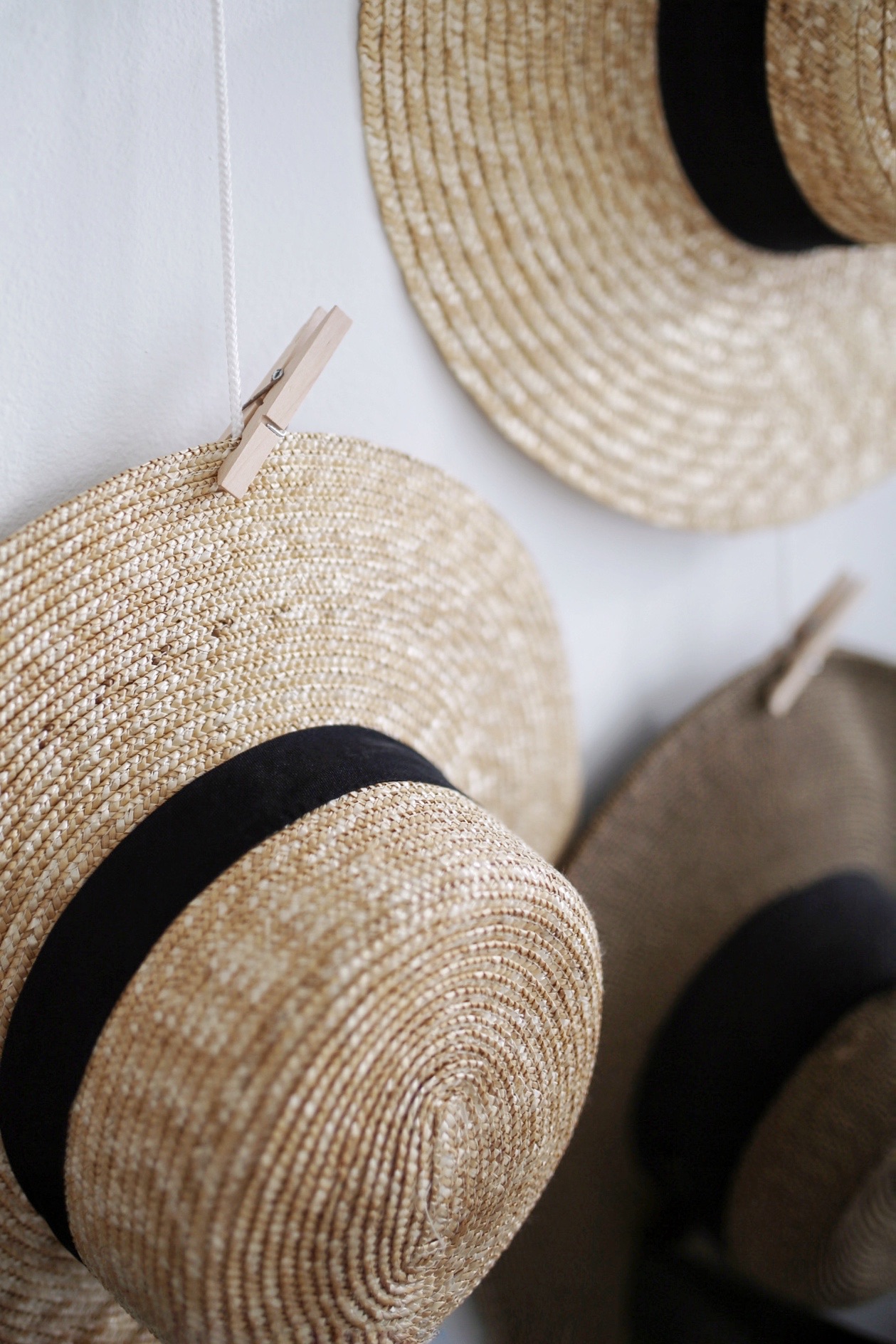 Clothes pin are gentle and won't damage your hats.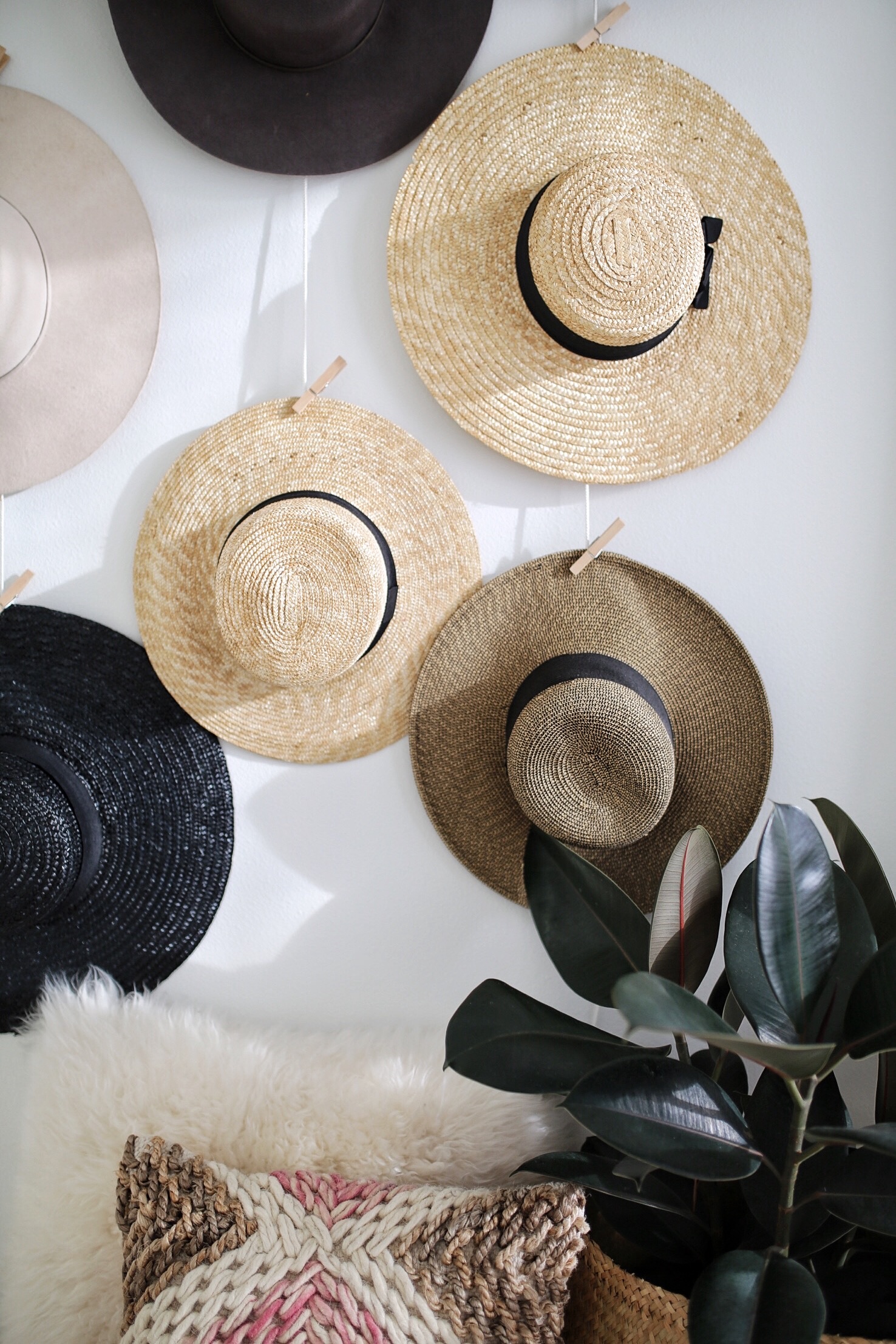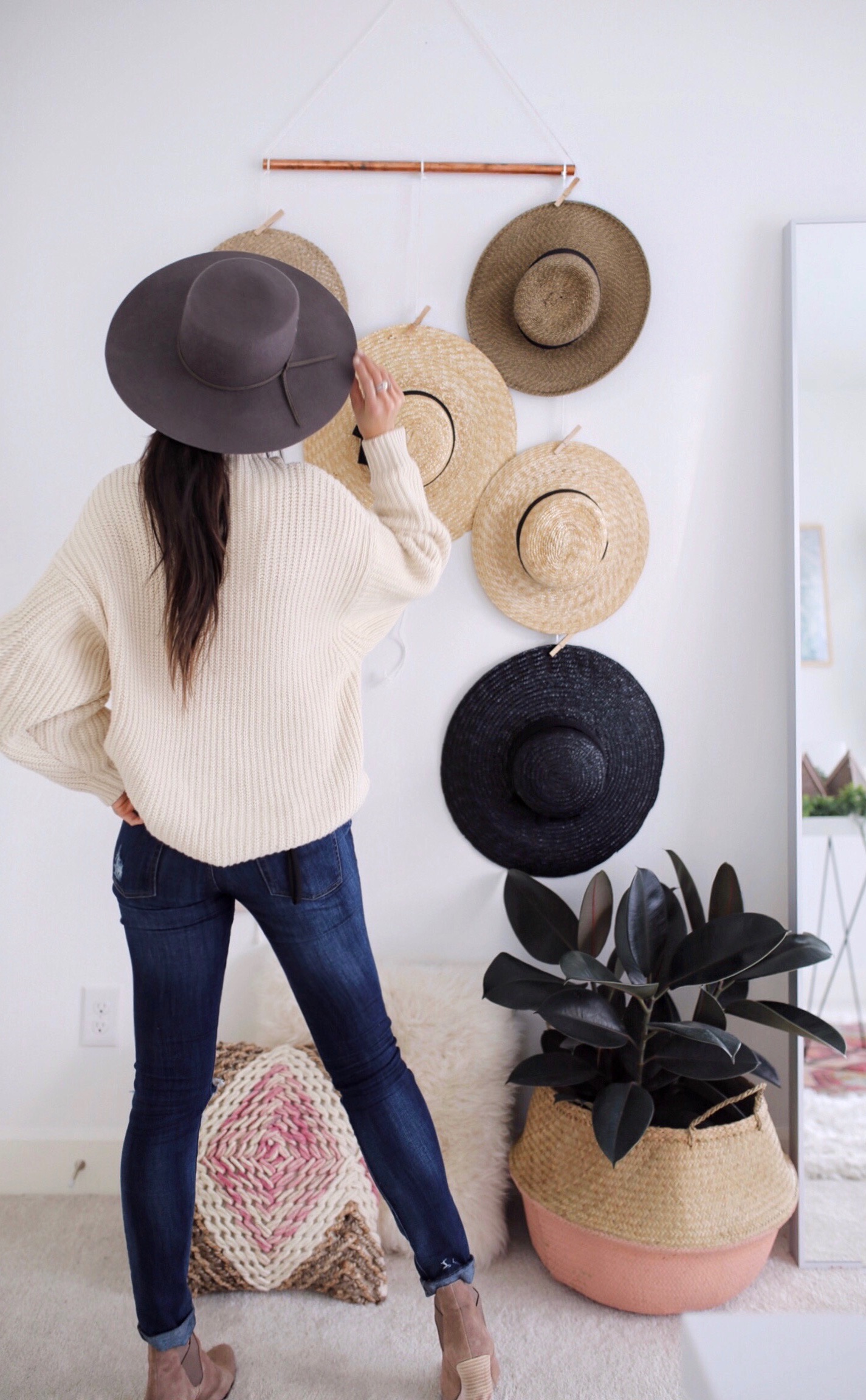 It turned out so great, and I love that it doubles as decor and keeps my hats organized. Be sure to send your pics—I love sharing them on my Instagram stories! Happy DIY'ing!