travel
The Most Instagram-Worthy Places in Palm Springs
Palm Springs is such a fun place with so many photographic & "Instagrammable" places. We celebrated my best friend's 30th there to explore, relax and have tons of pool time. But without a picturesque Instagram feed, were we even there at all? From that famous pink door to quirky cactus garden, there are so many Instagram-worthy spots so I thought I would continue my "Instagram-Worthy" series with Palm Springs.
You might also want to check:  
The 10 Most Instagram-Worthy Spots in San Diego
Where to Find this Pink House in San Francisco
---

The Most Instagrammable Spots in Palm Springs:
Joshua Tree National Park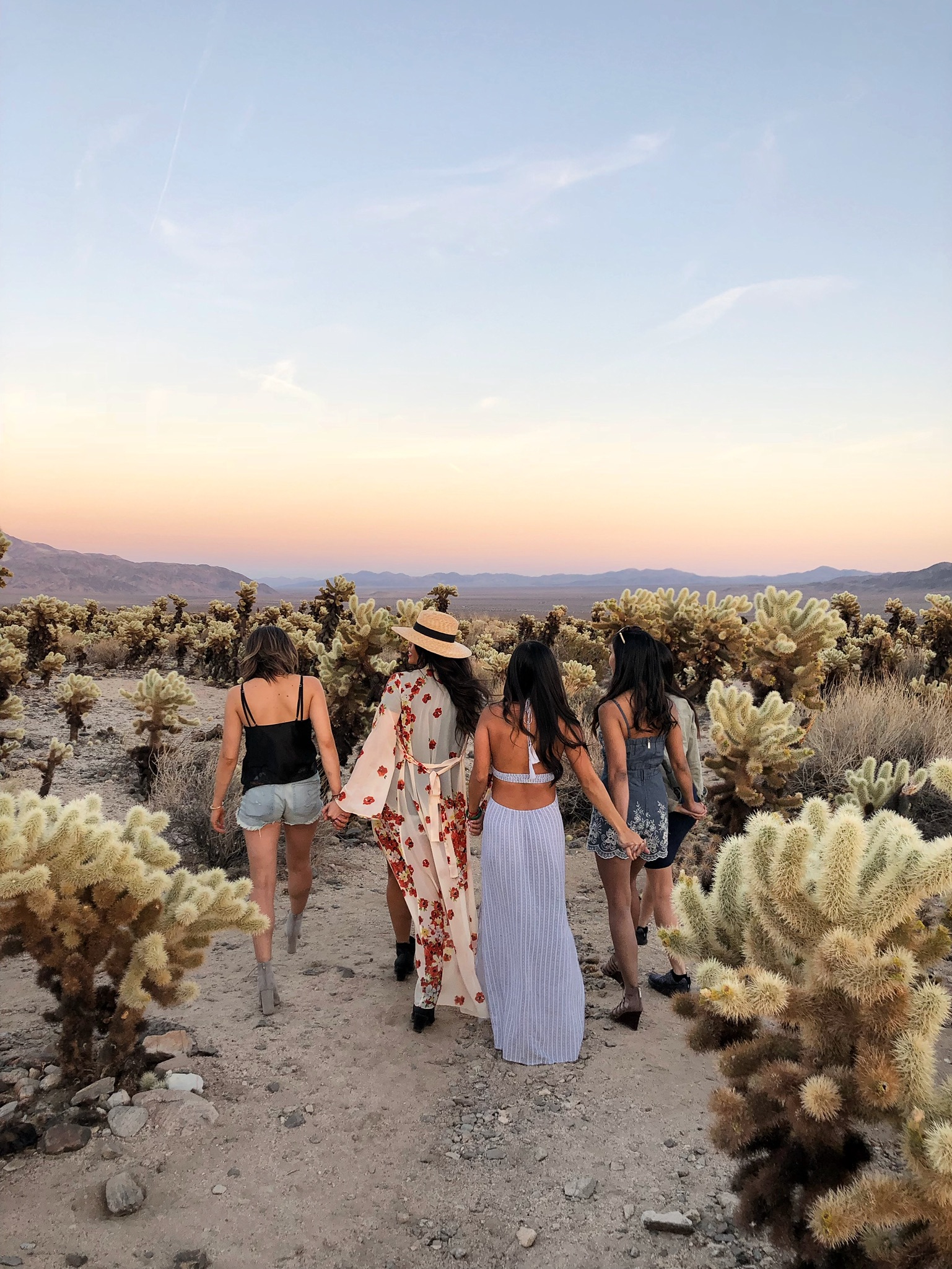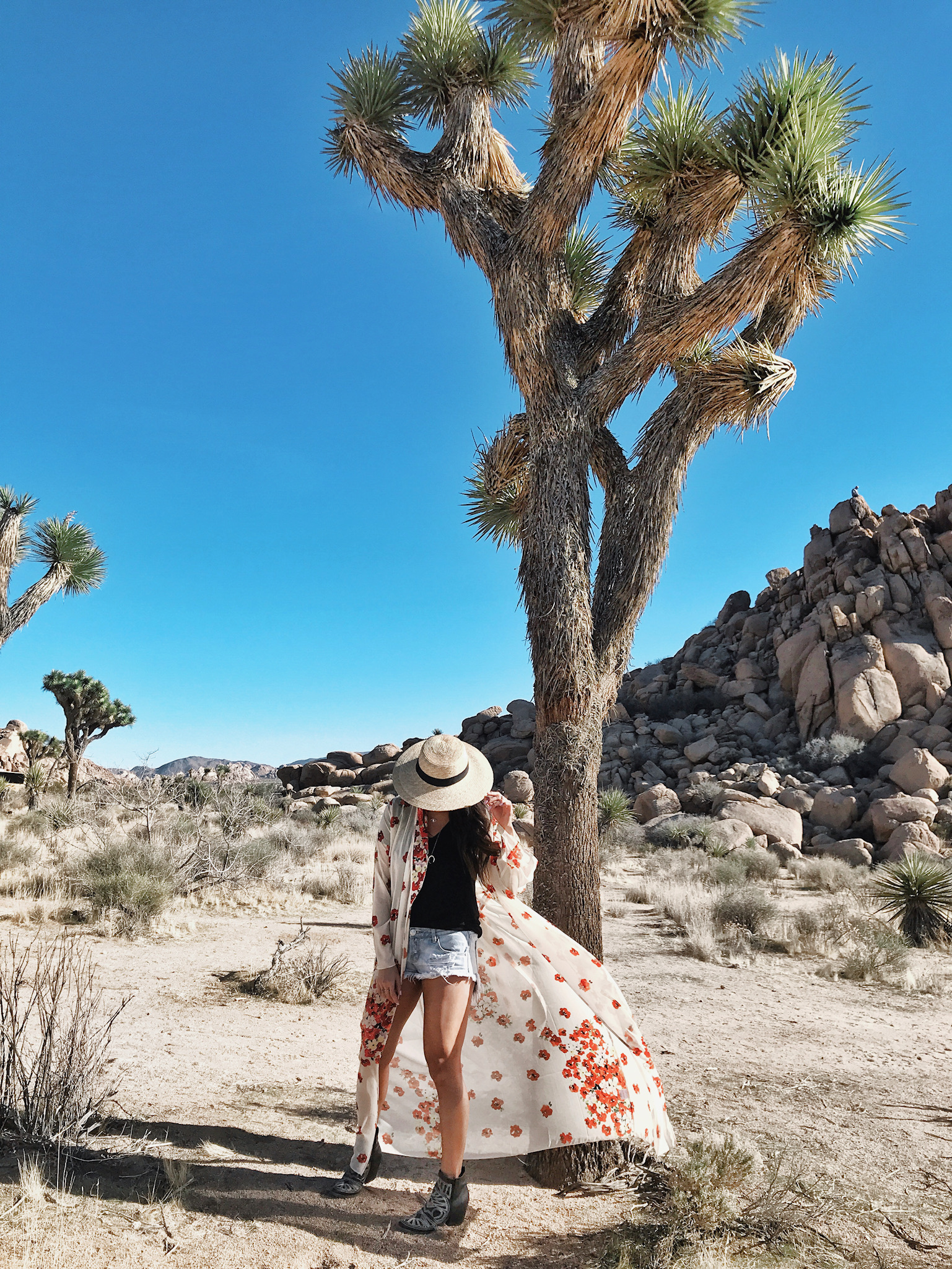 Ok this is technically not Palm Springs but I highly recommend going to Joshua Tree!!! Whenever I travel, I usually just take Uber but this is one city that I recommend renting a car. Not only is there available parking everywhere in Palm Springs but Joshua Tree National Park is only about an hour drive away. We didn't really hike but there are definitely many trails in the park just make sure you head there earlier in the day. We just wanted to drive around to take in the views & take pictures. We spent about 2-3 hours total driving from the start to end.
Tip: Make sure to time it right and make it to Cholla (pronounced choy-a) Cactus Garden for the sunset. It's magical. And DO NOT touch the cactus. There is a huge warning signs but I know we all get curious. They literally "jump" and get stuck under your skin! The spines easily attach to your clothing, your skin, your shoes. Since the plant is covered with spines, it's difficult to grab and dislodge the pad that has found a new home with you.
I wore my booties but also brought sneakers to change into. Make sure to bring some snacks and plenty of water especially if you're going hiking!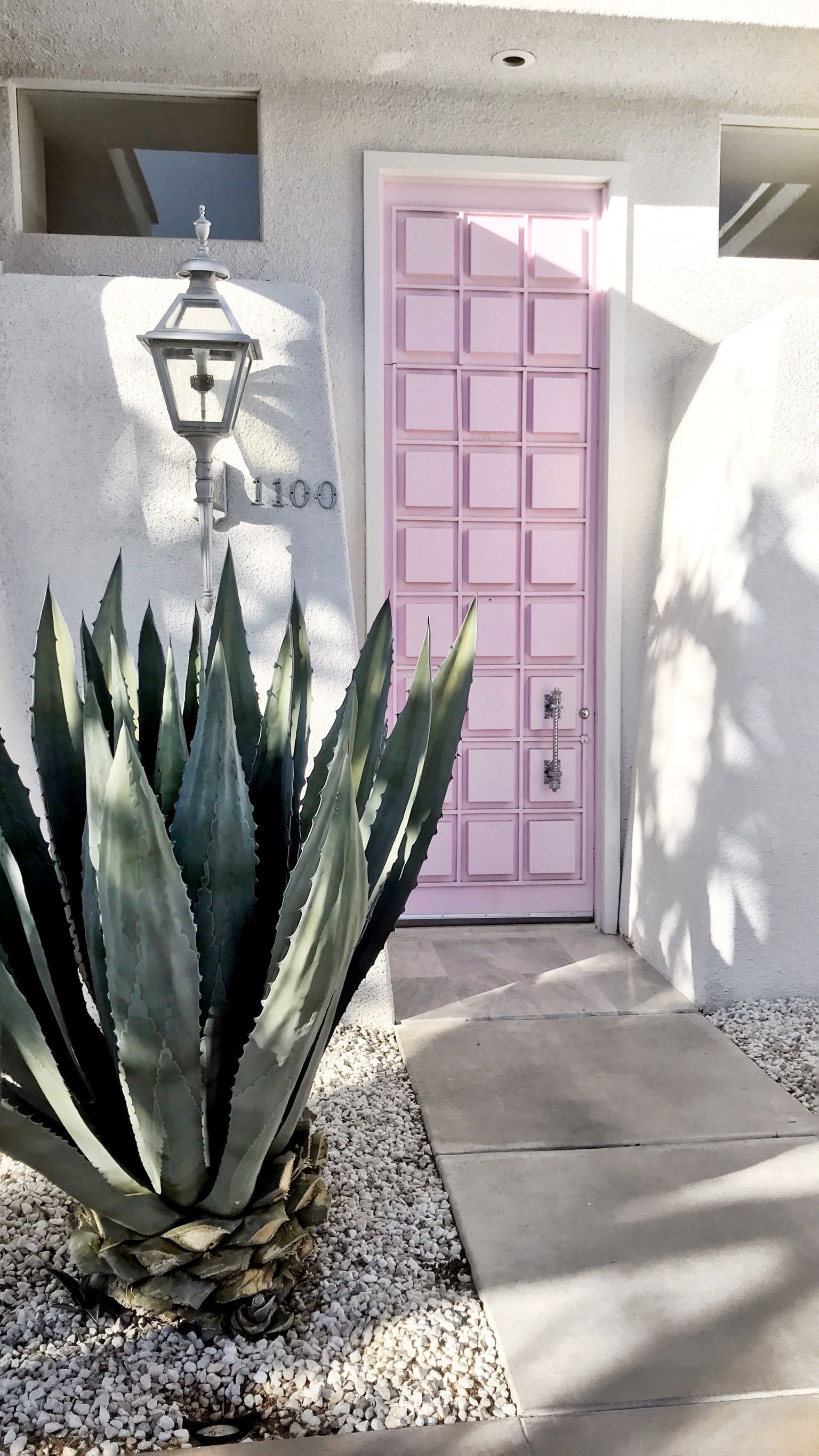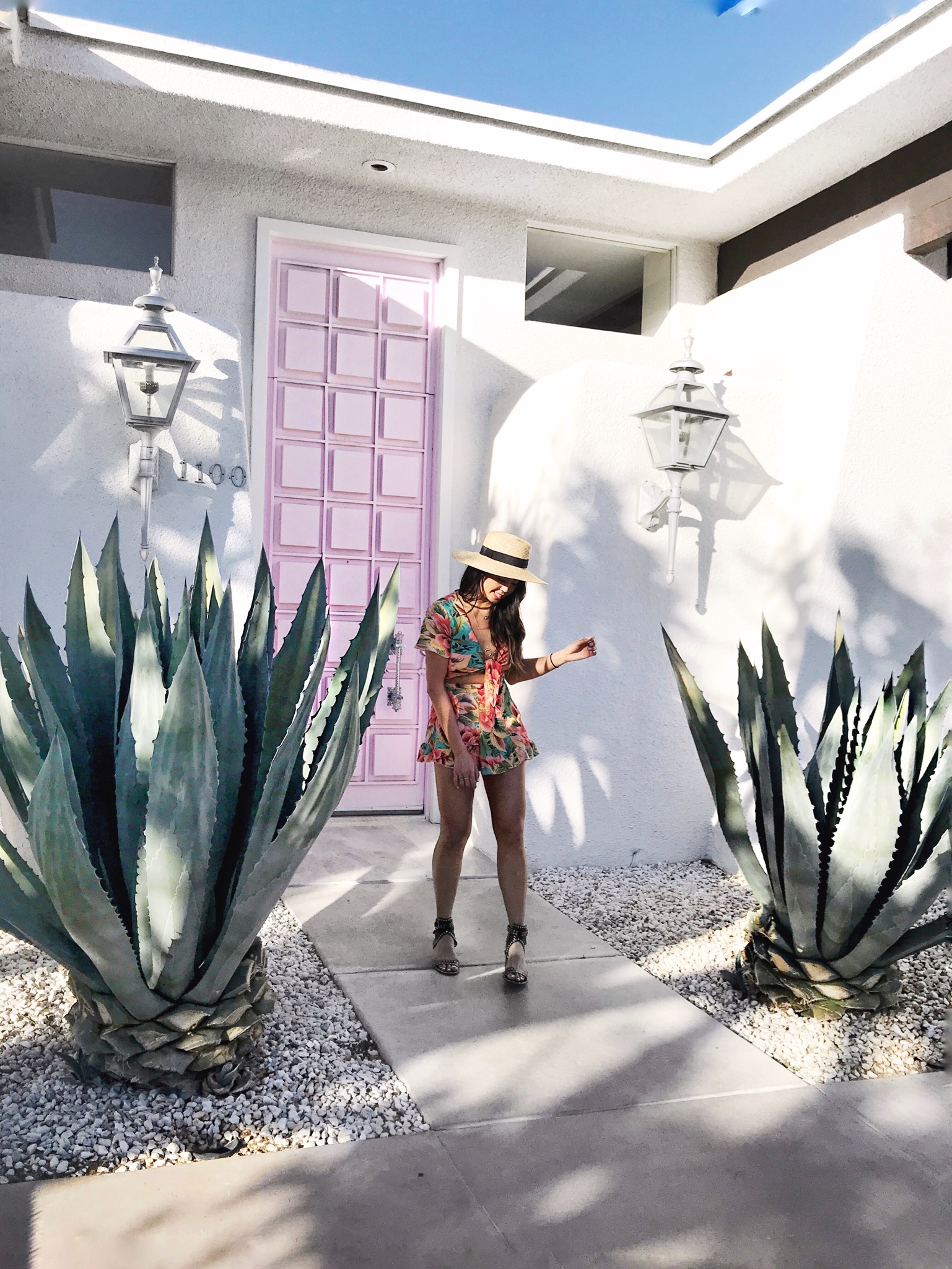 The midcentury architecture and design in Palm Springs is so dreamy - and this house in particular is famous for its large bubblegum pink door and blue agave plants. It even has it's own hashtag and Instagram account. It is a private property so just remember to be respectful!
Best time: Sunset or sunrise when the light is not harsh. I was having a hard time getting a picture.
Address: 1100 Sierra Way, Palm Springs. Just down the road from the Ace & the Botanical Garden.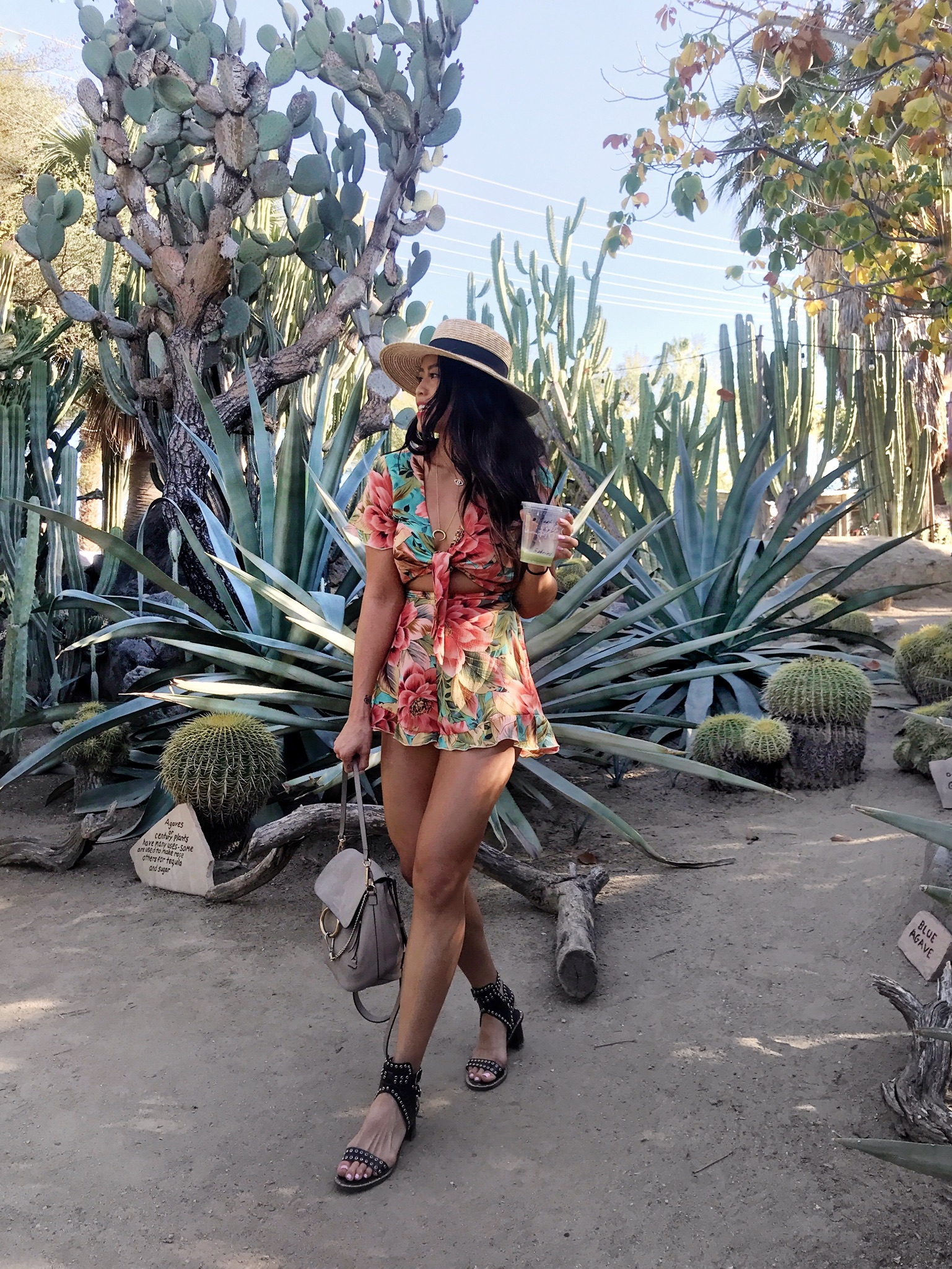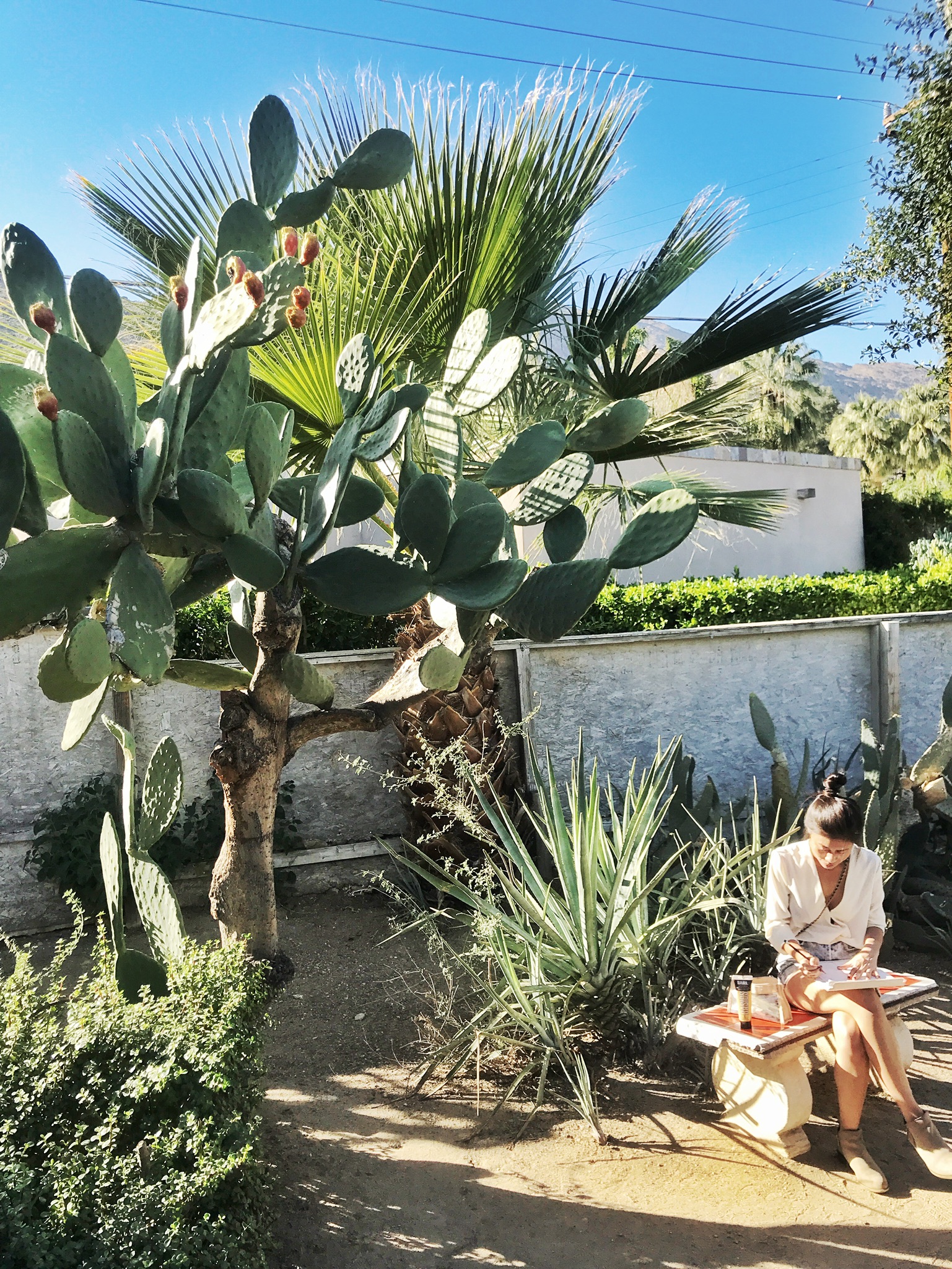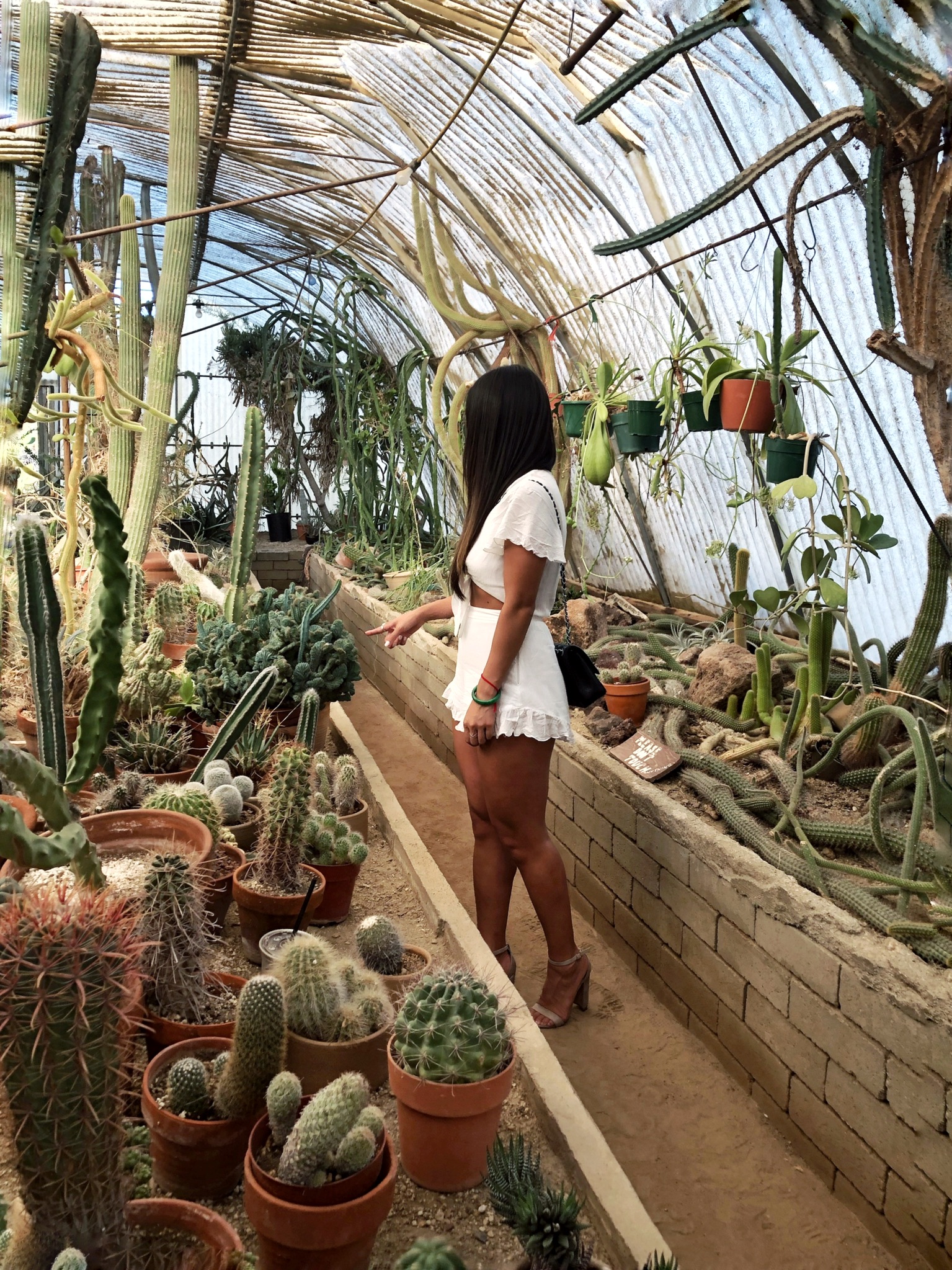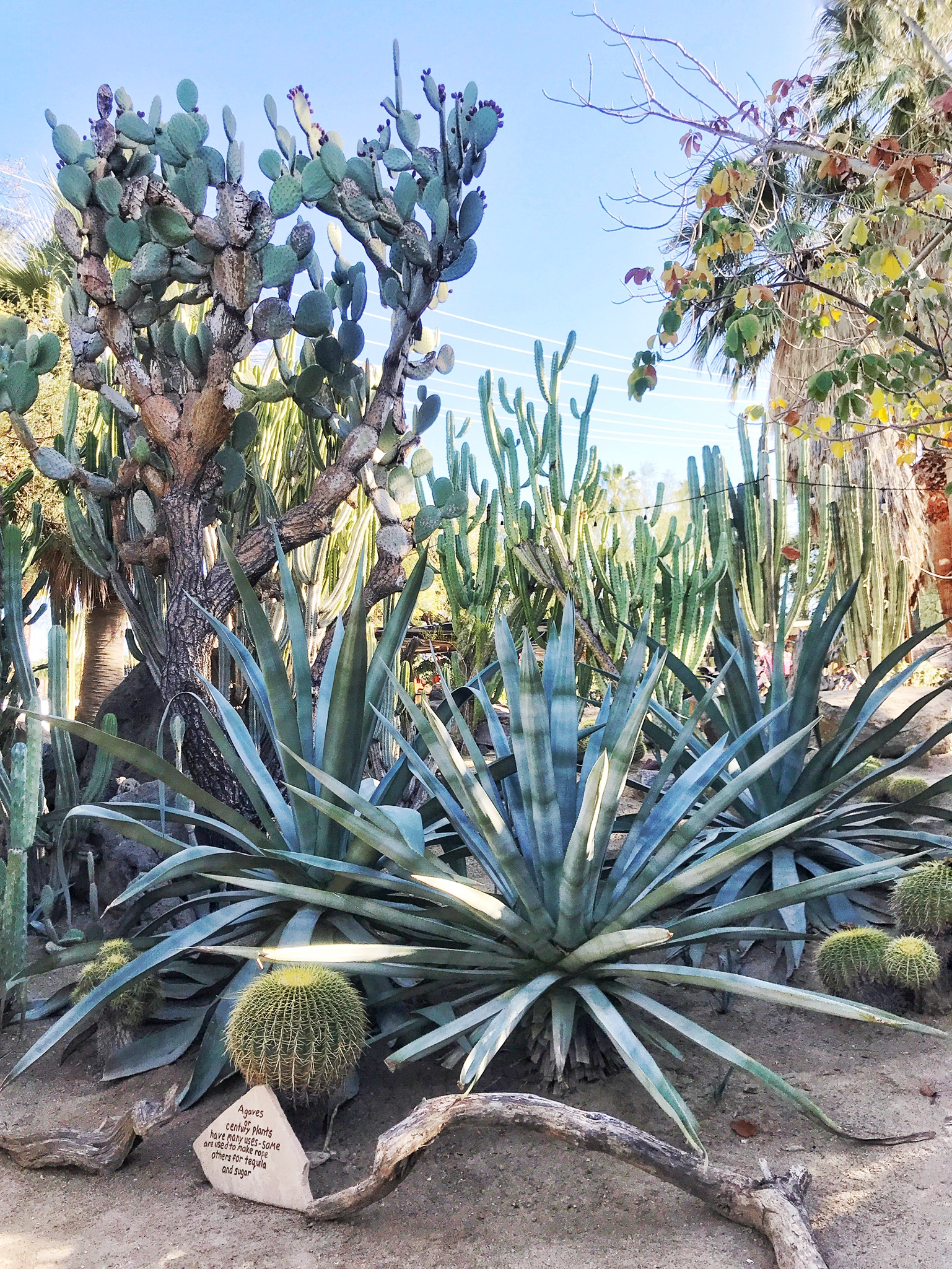 A garden run by a family that features cacti from around the world! My fave picture-spot was in front of the large blue agave with the large prickly cacti tree in the back! The cactarium is also super GORG but it does get stuffy!
Address: 1701 S Palm Canyon Dr — Palm Springs, CA — 92264
Website: http://moortenbotanicalgarden.com/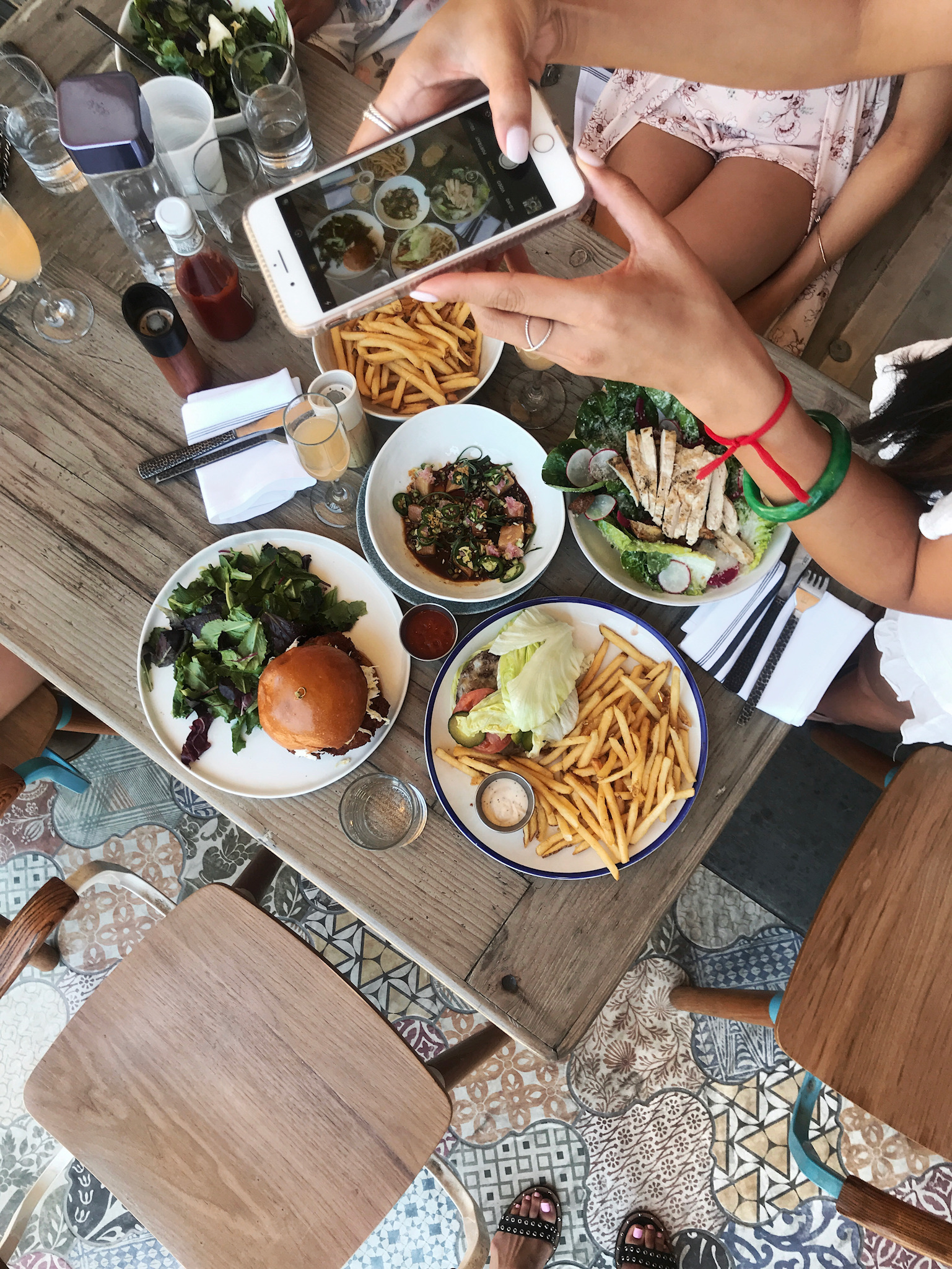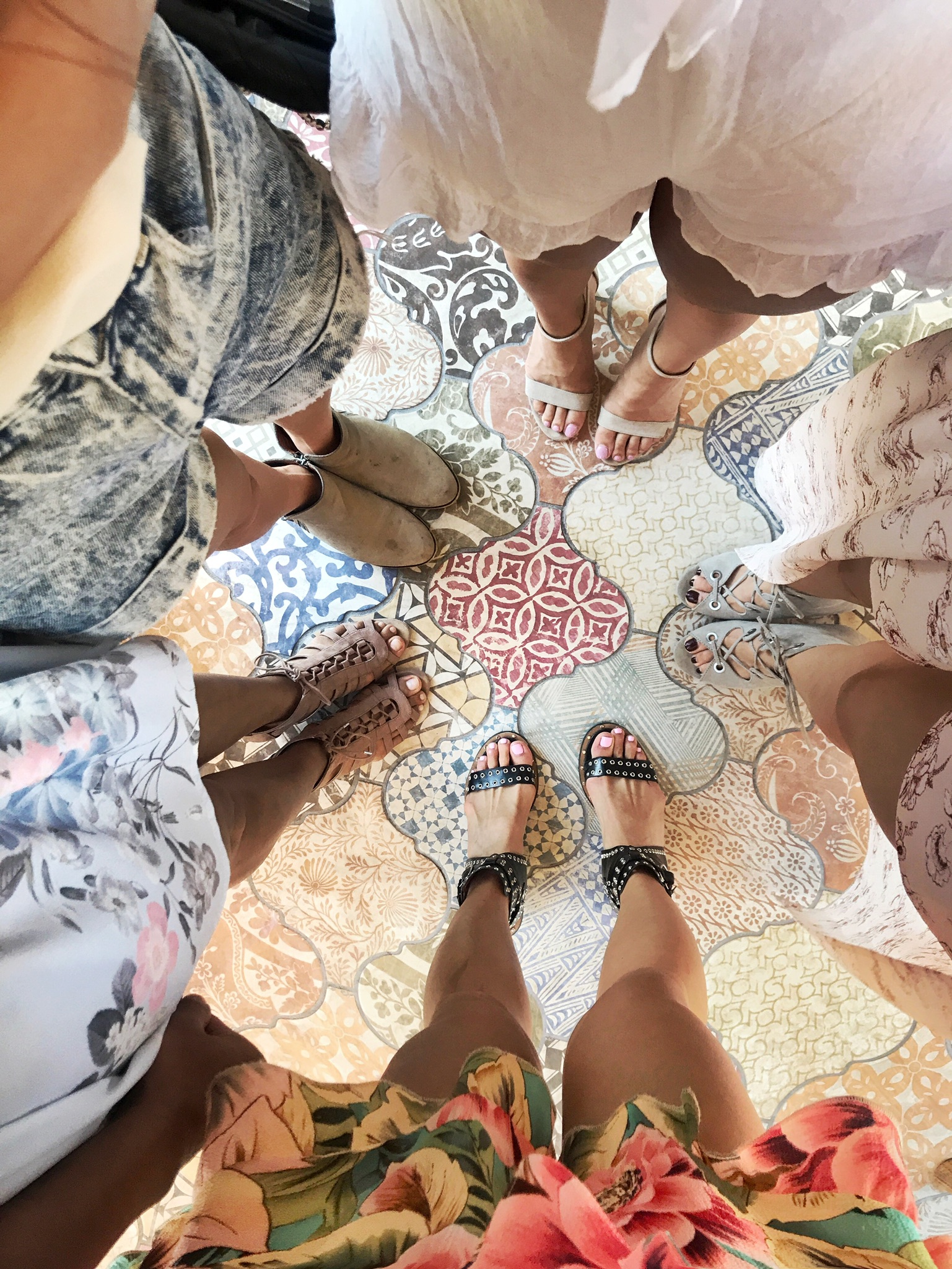 Can you say floor goals??? Reservoir is a chic all-day eatery at the Arrive Hotel offering mountain views & Southern California fare. The food is good but nothing amazing. I would suggest grabbing a drink and people watching at the pool.
Address: 1551 N Palm Canyon Dr b, Palm Springs, CA 92262
Website: https://reservoirpalmsprings.com/
The Shops at Thirteen Forty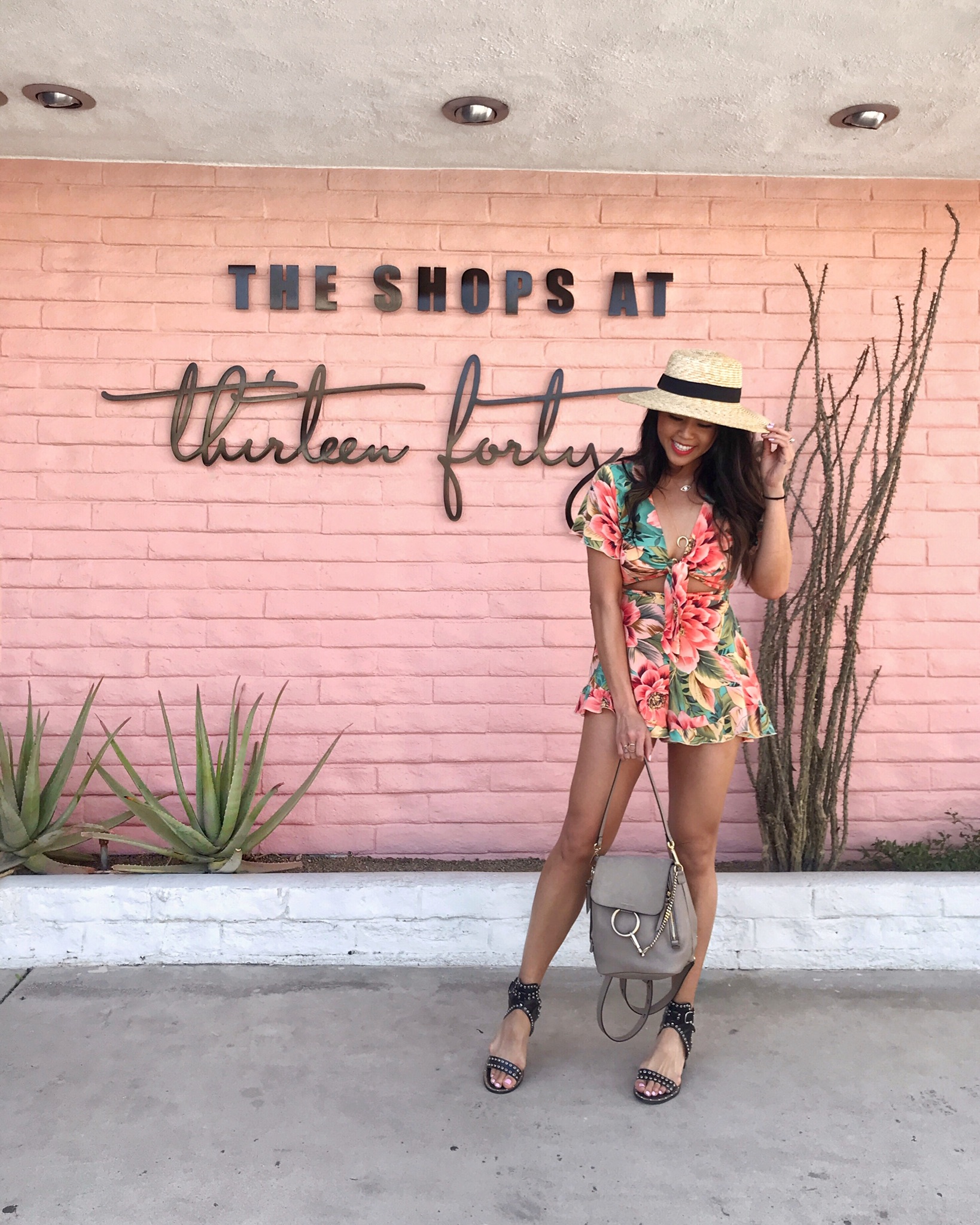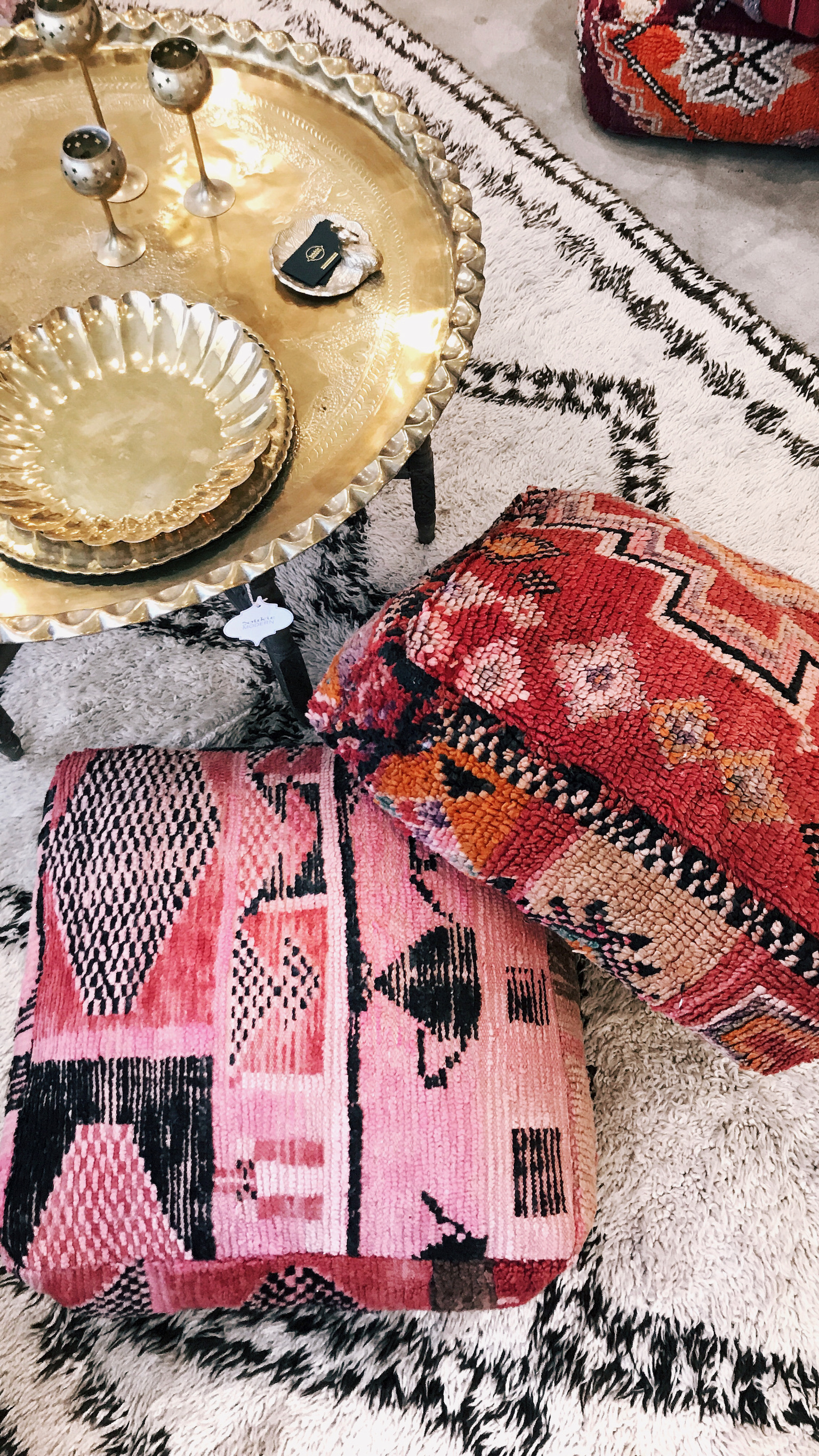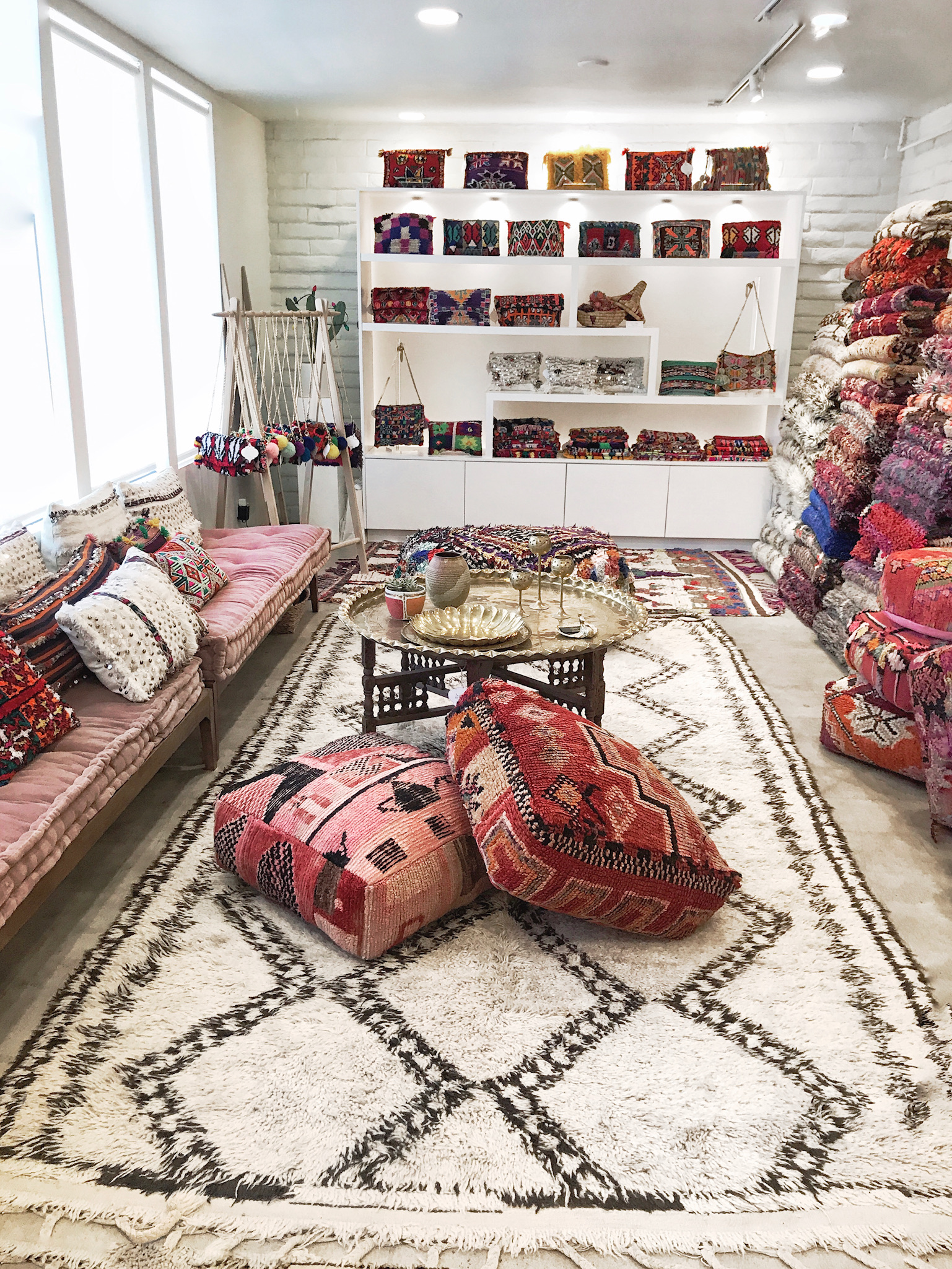 Go shopping here after your brunch at the Reservoir. Can't miss the Pink Wall in the front. Inside is a collective of luxurious shops, all in an E. Stewart Williams Designed Building. I fell in love with the room in the back full of bohemian textiles!
Tip: Don't miss the cactus garden in the back!
Address: 1345 N. Palm Canyon Drive, Palm Springs
Website: http://www.theshopsat1345.com/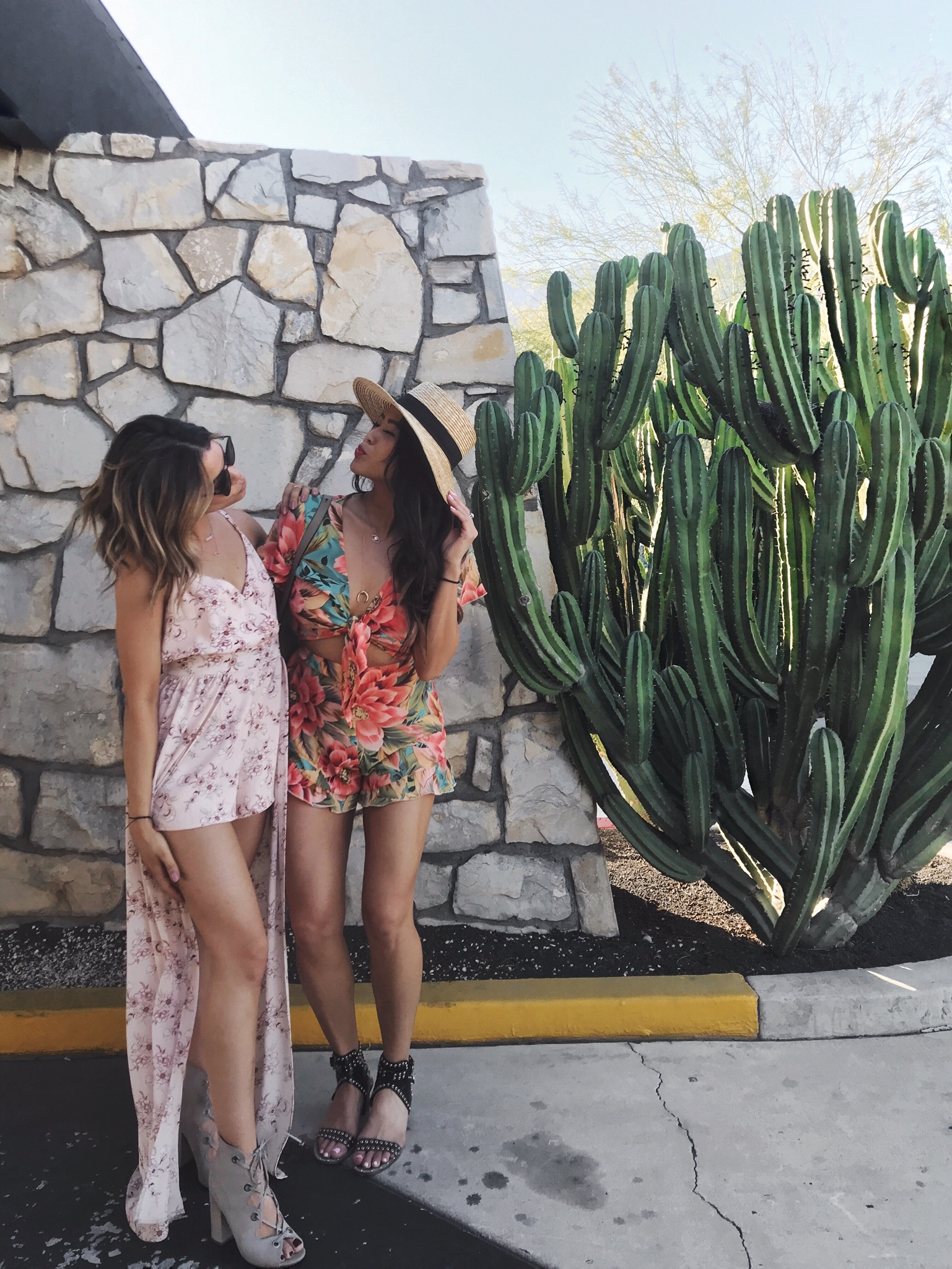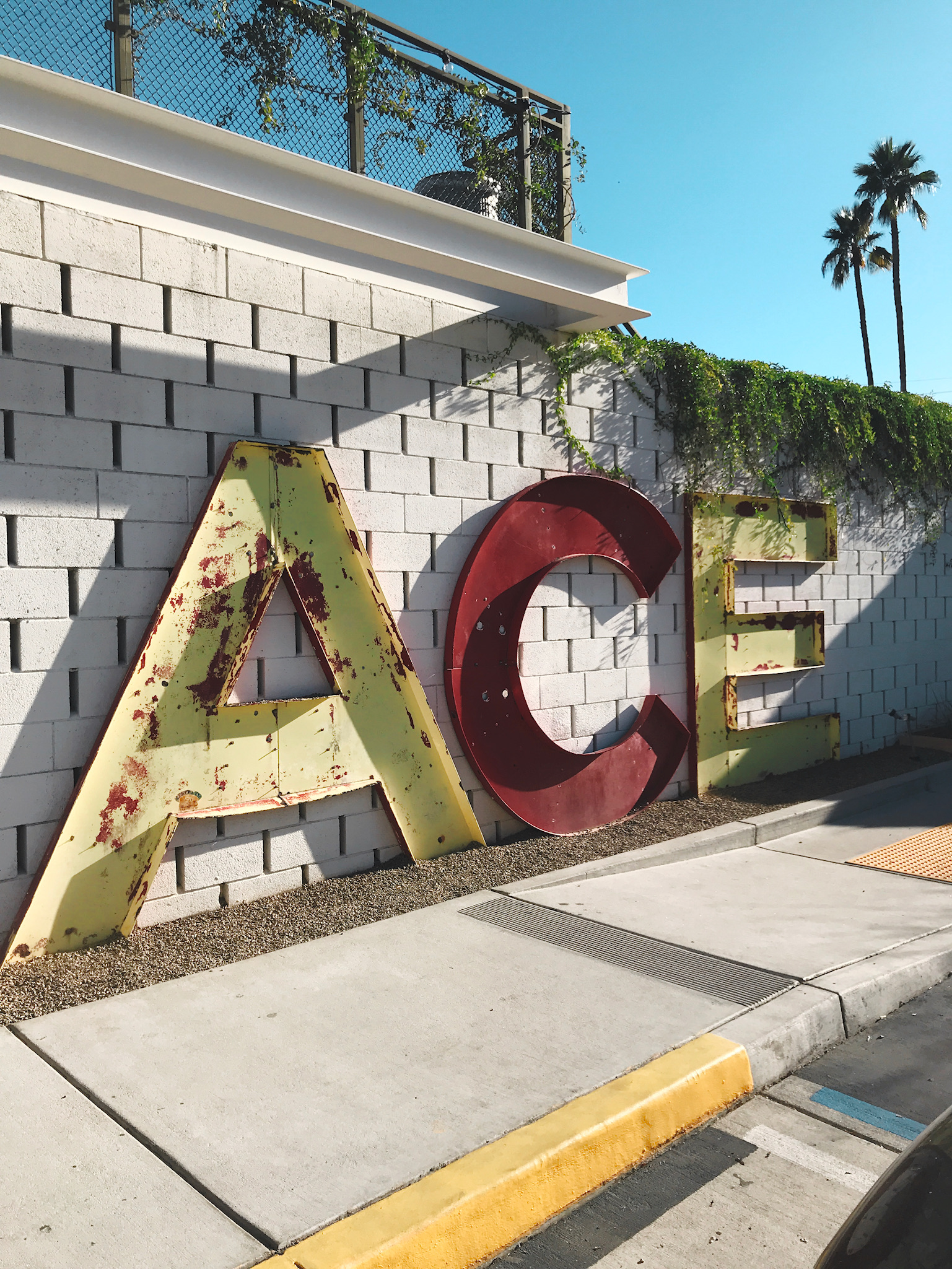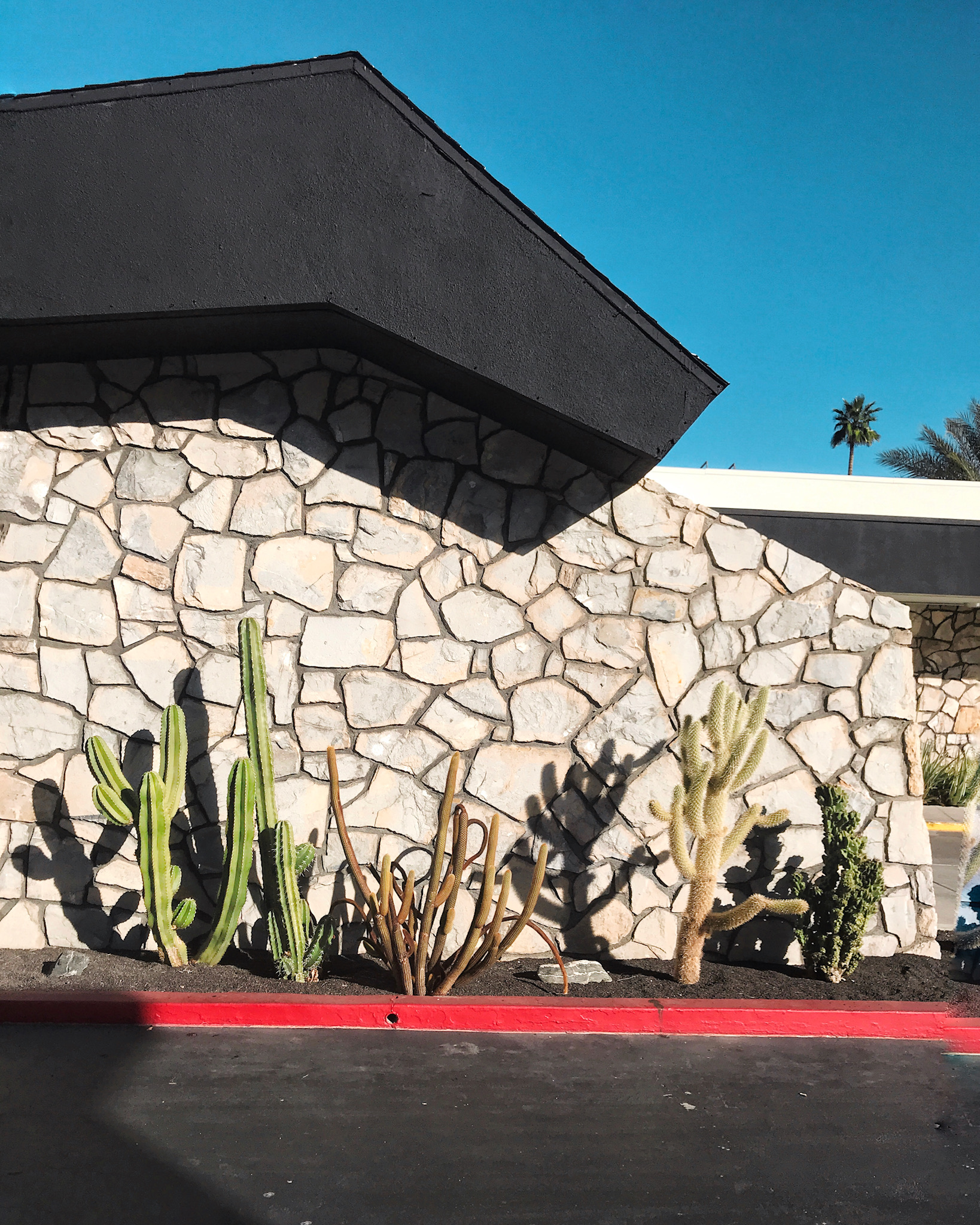 This is in the same vicinity as the Botanical garden and the Pink door. I love the cactus against the texture of the wall but other than that not too much to see.
Address: 701 E. Palm Canyon Dr /Palm Springs, CA 92264
Website: http://www.theshopsat1345.com/
Not Pictured but you should definitely check out:
Parker Hotel - It is extremely famous through Instagram for having its patterned, white concrete wall and vibrant red front door. They do not allow photography with DSRL cameras - only iPhones or digital camera. For a permit to use a DRSL camera, you must apply days before and the cost is $2,500! eeks!
The Saguaro - If you love color, then this hotel if for you. The rainbow colors makes this one of the most Instagramable hotel in all of Palm Springs.
Birba - Absolutely LOVE this place for dinner. The ambience is really amazing at night with the outdoor setup. Hanging lights above us in large trees that made the space so cozy and fire place with great lounge seating. Besides the atmosphere, the food and drinks were DELICIOUS! Don't miss this spot!!
---
Let me know below if you use this guide and if there are other locations I should add to this!! Have fun in the desert! xoxox