collaboration, travel
The 10 Most Instagram-Worthy Spots in San Diego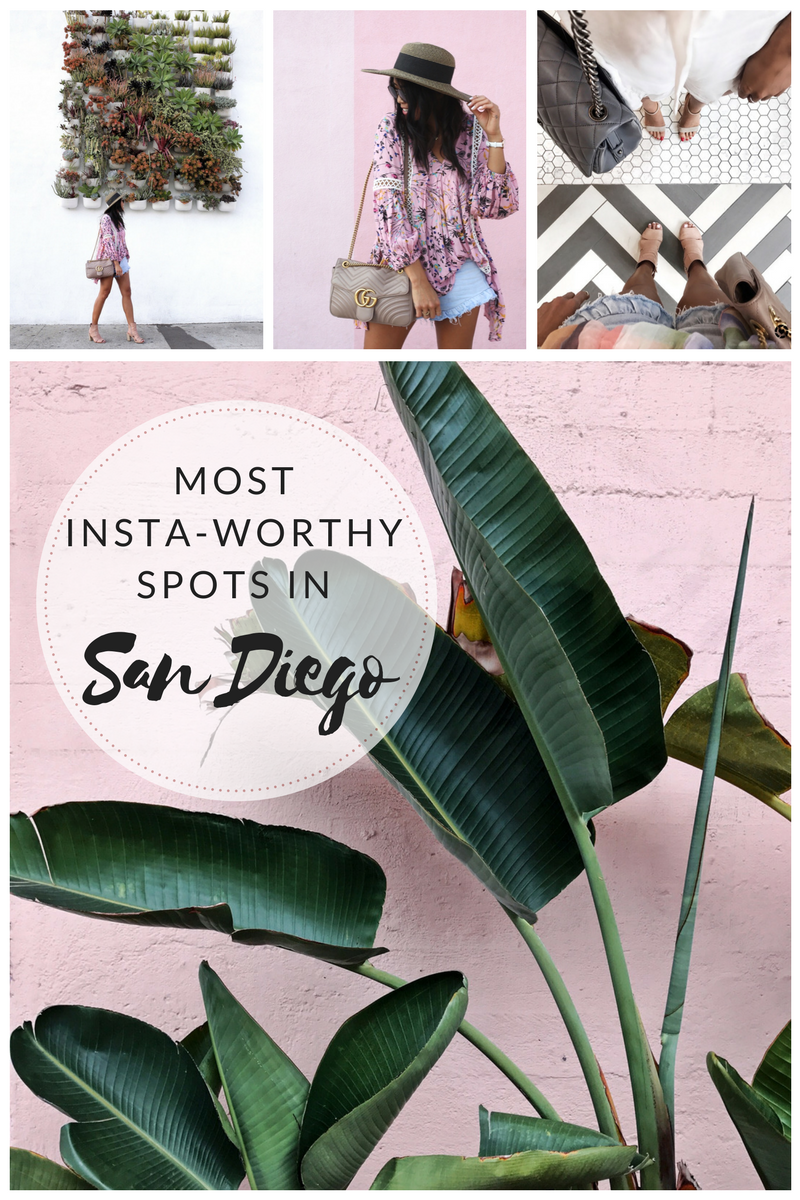 This post is sponsored by Uber, a company I truly love and use! Thanks for supporting the brands that make Gypsy Tan possible! 
Last week, my best friend, Christina and I decided to take a mini vacay to San Diego. We are both huge foodies and love pretty aesthetics, so the goal of our trip was to visit as many restaurants and 'Instagram-Worthy' places in the short four days we were there.
We caught the earliest flight possible so we would have the whole day to explore in San Diego on our first day. To make it less stressful in the morning, I scheduled a ride to the airport in the Uber app the night before to pick us up between 4:00-4:15am (so early!). Our driver was prompt and arrived at 4:15am and we made it on my flight with plenty of time.
Transportation in San Diego:
The public transportation in San Diego is pretty much non existent.. We didn't want the hassle of renting a car or having to deal with parking. We are on vacation after all – so we planned on having lots of cold fruity adult drinks.  Uber is always a good idea. That's how we got around especially after a few drinks. Ordering rides with Uber is as easy as a few clicks on our phones and it is  so easy to 'Split Fare' in the App feature as I mentioned in my previous posts here.
During our vacation in San Diego, we visited ten different Instagram-worthy spots with the help of Uber for transportation. Get ready to scroll and double tap. So without further ado…
The Most Instagrammable Places in San Diego, CA:
PS- I grouped it by location so you can hit all the spots up at the same time.

Gaslamp Quarters (Downtown San Diego):
* Pendry Hotel: It is one of the best hotel I have ever stayed at. Read my full review here.
* Provisional Kitchen: Pendry Hotel's restaurant Yummy breakfast/brunch. On the pricier end but the service was amazing though! I recommend going in between 1pm-2pm – so you can get pictures without the crowd.
* Cafe 21: – The Mojito flights look yummy. We got the very 'Instagrammable' Bloody Mary… but honestly, don't expect it to taste good.

Little Italy:
* Ironside: cutest decor, yummy drinks. Get the seafood platter, shrimp Bloody Mary.
* Cafe Gratitude: Vegan cafe, cute floors, marble table, large Macrame and supper pretty (& yummy) food.
* Kettner Exchange: Super cute rooftop lounge. Stairs with saying. Nice view. Yummy (but small portions) dishes.
North Park:
* Pigment, Shopping – Pink ombre wall, succulent wall, cute gifts… so many photo opts.
* Communal Coffee – Coffee + Flowers sign, great coffee, decor, and outdoor nursery.
* Holy Matcha – Palm leaf wallpaper, pink couch, donuts, neon sign, & Matcha drinks. Don't forget the cactus wallpaper in the bathroom!
La Jolla:
* La Valencia, Hotel – Pink hotel by the water. Real life #PlantsOnPink! Need I saw more??
I was so sad to leave San Diego but our last Uber driver from the hotel to the airport was the coolest!! My friend mentioned she wanted to In & Out before we left and he actually stopped to get us some. Now that is what I call customer service! Thanks for closing our San Diego trip with a real (yummy) treat!
How do you like to get around when traveling? Let me know if I have missed any Instagram-worthy spots in San Diego.
Shop My Outfits: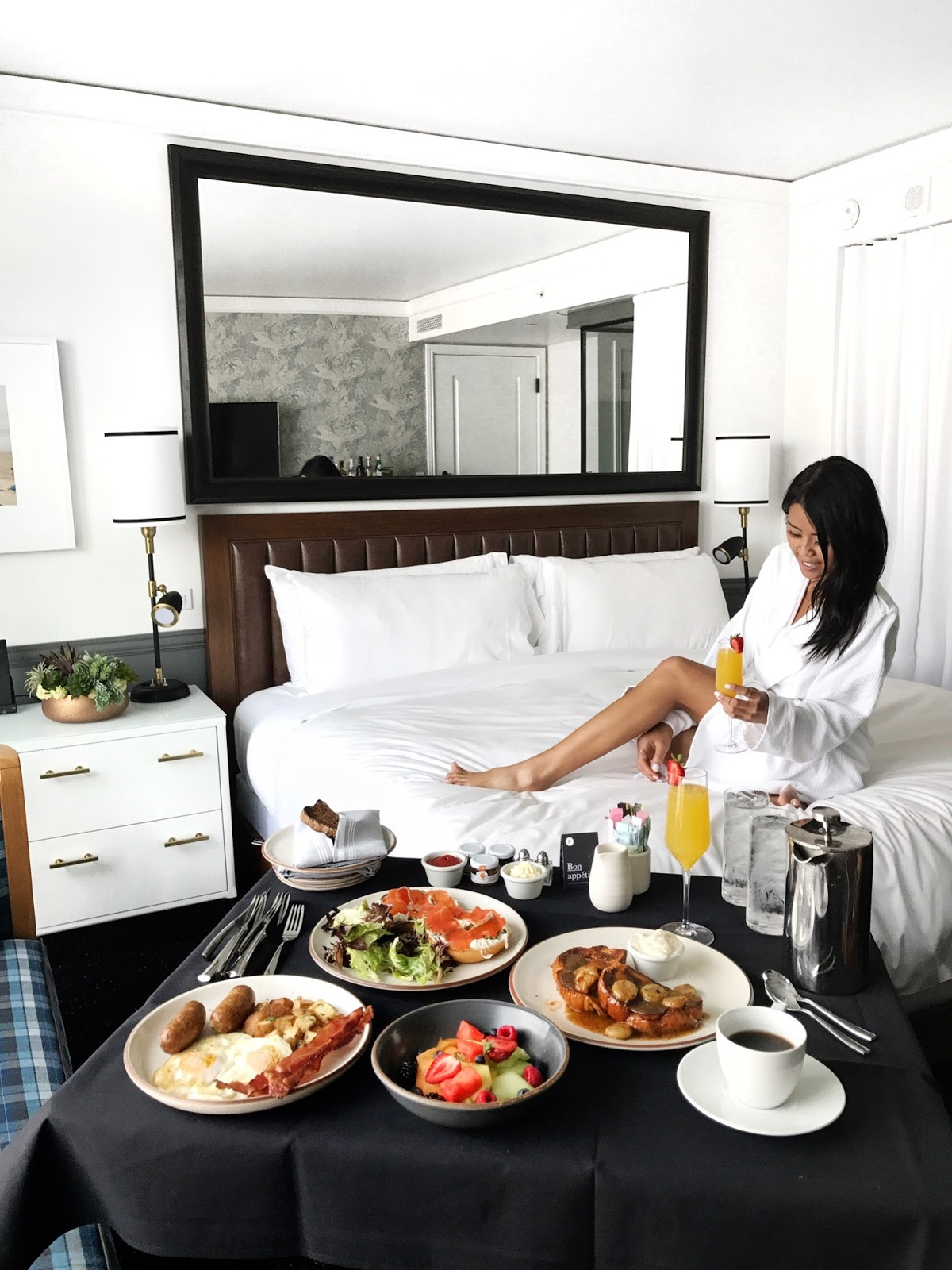 Our Breakfast in Bed spread at Pendry Hotel, San Diego
Above: Instagrammable Floor at Provisional Kitchen, Gaslamp Quarter, San Diego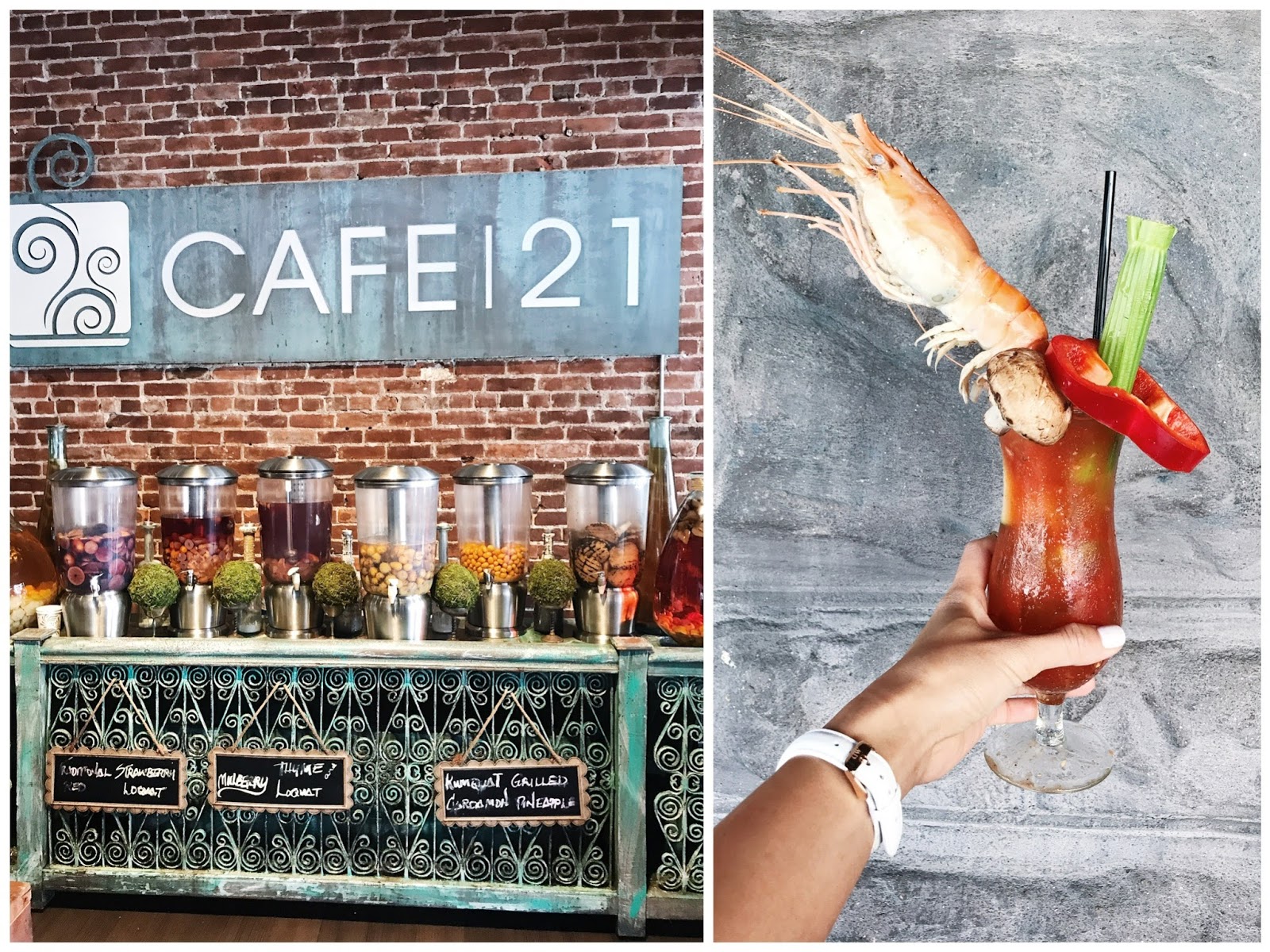 Above: Cafe 21 with the crazy Bloody Mary's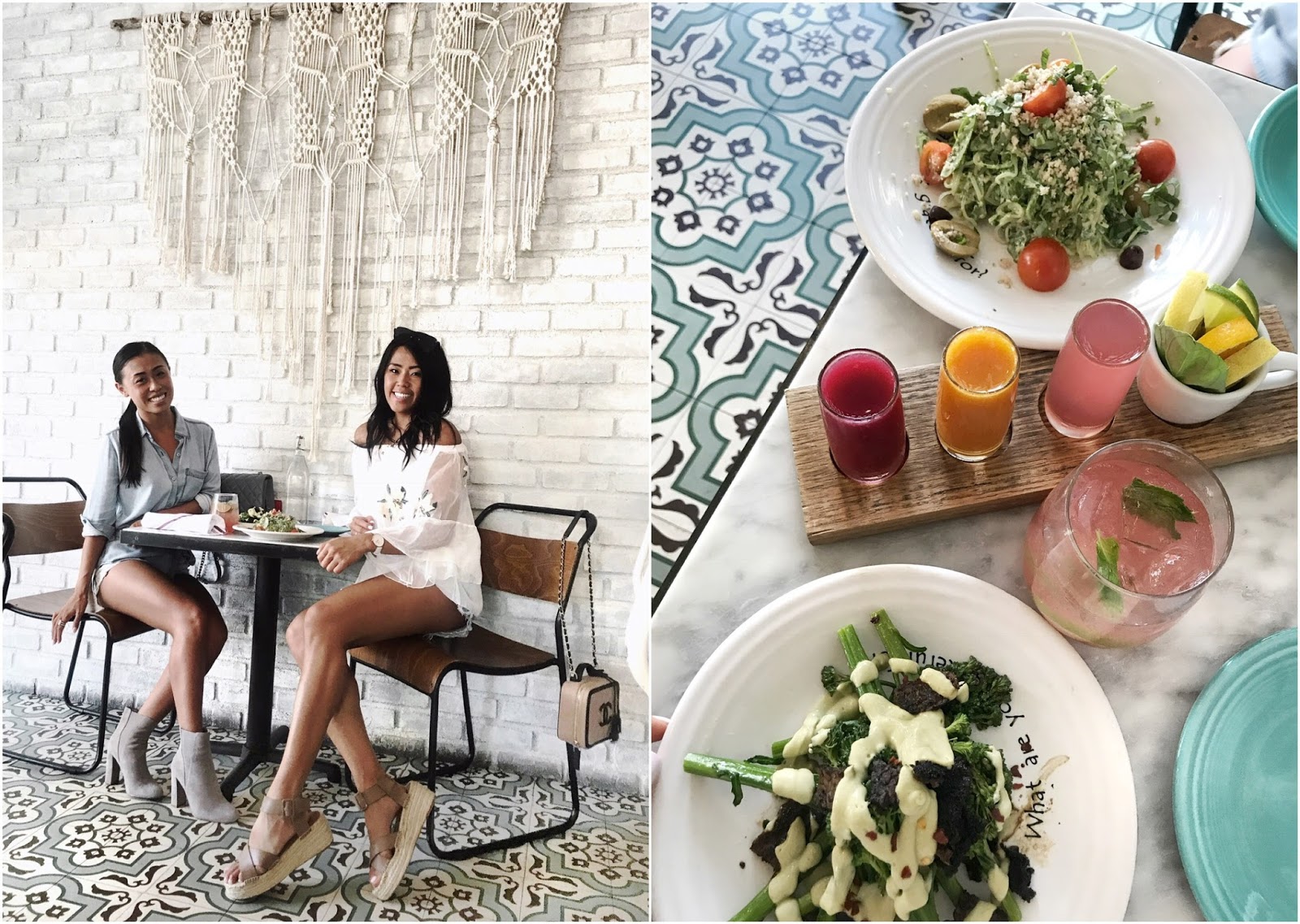 Above +Below: Cafe Gratitude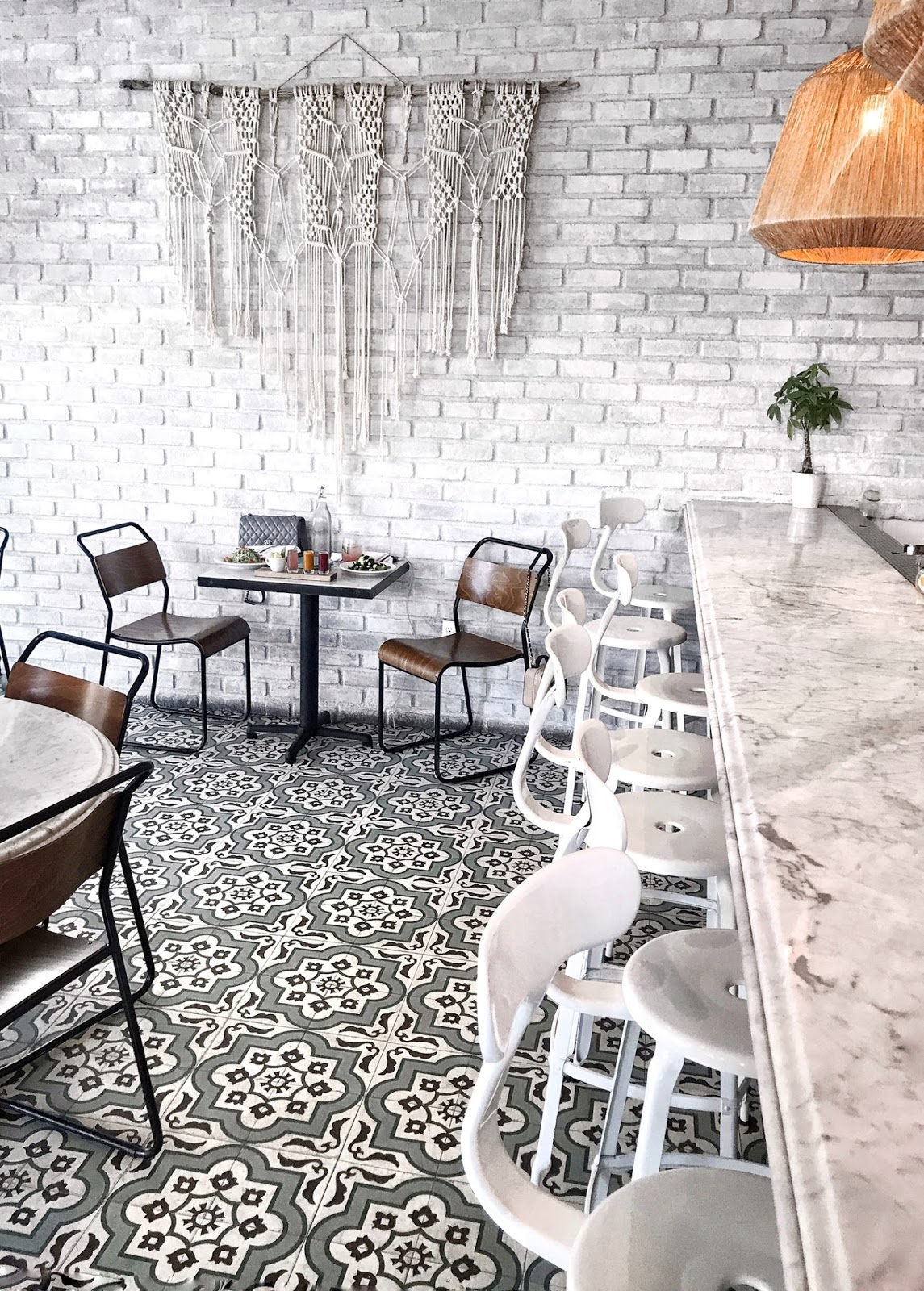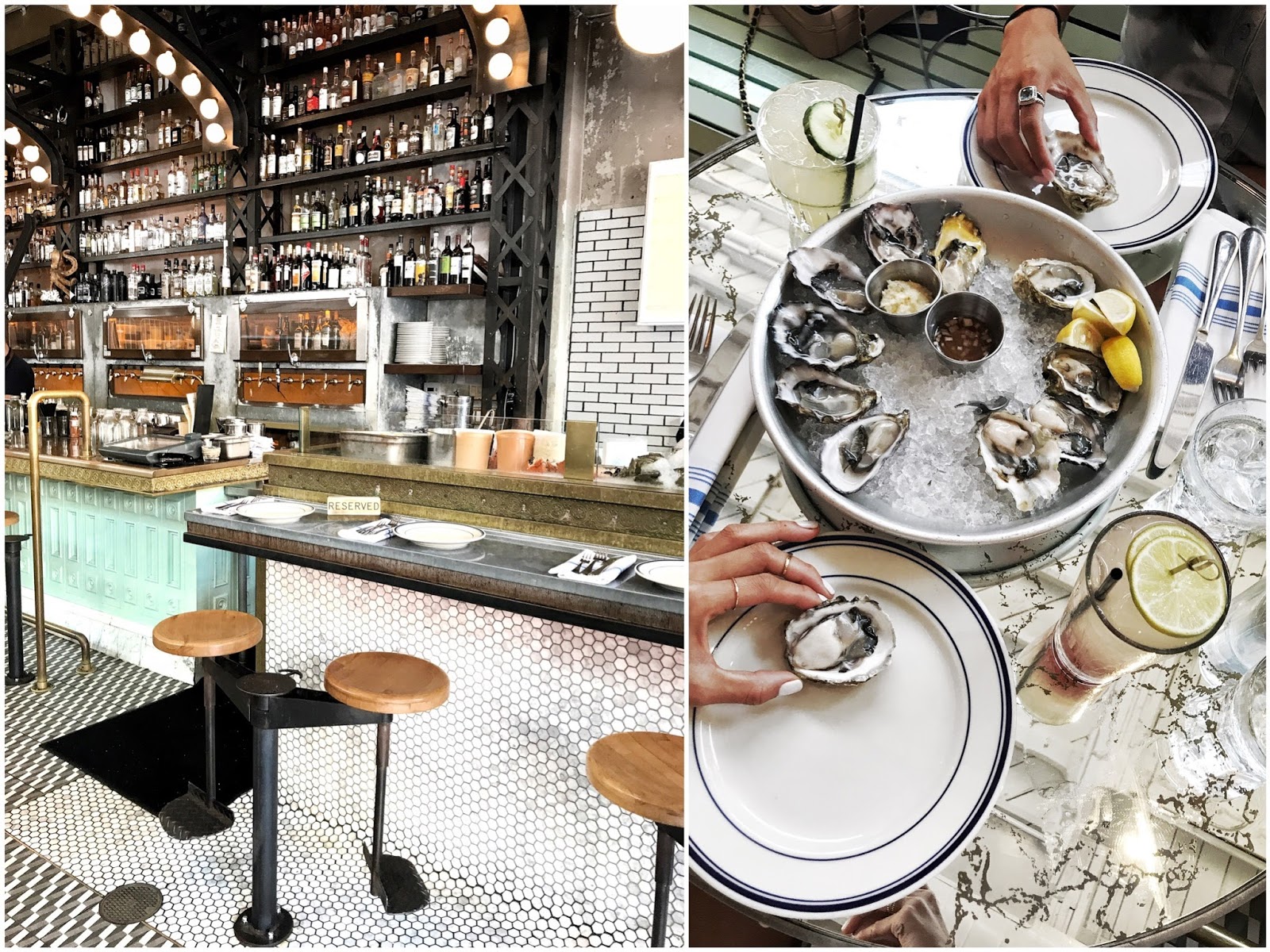 Above + Below: Ironside – Gaslamp, San Diego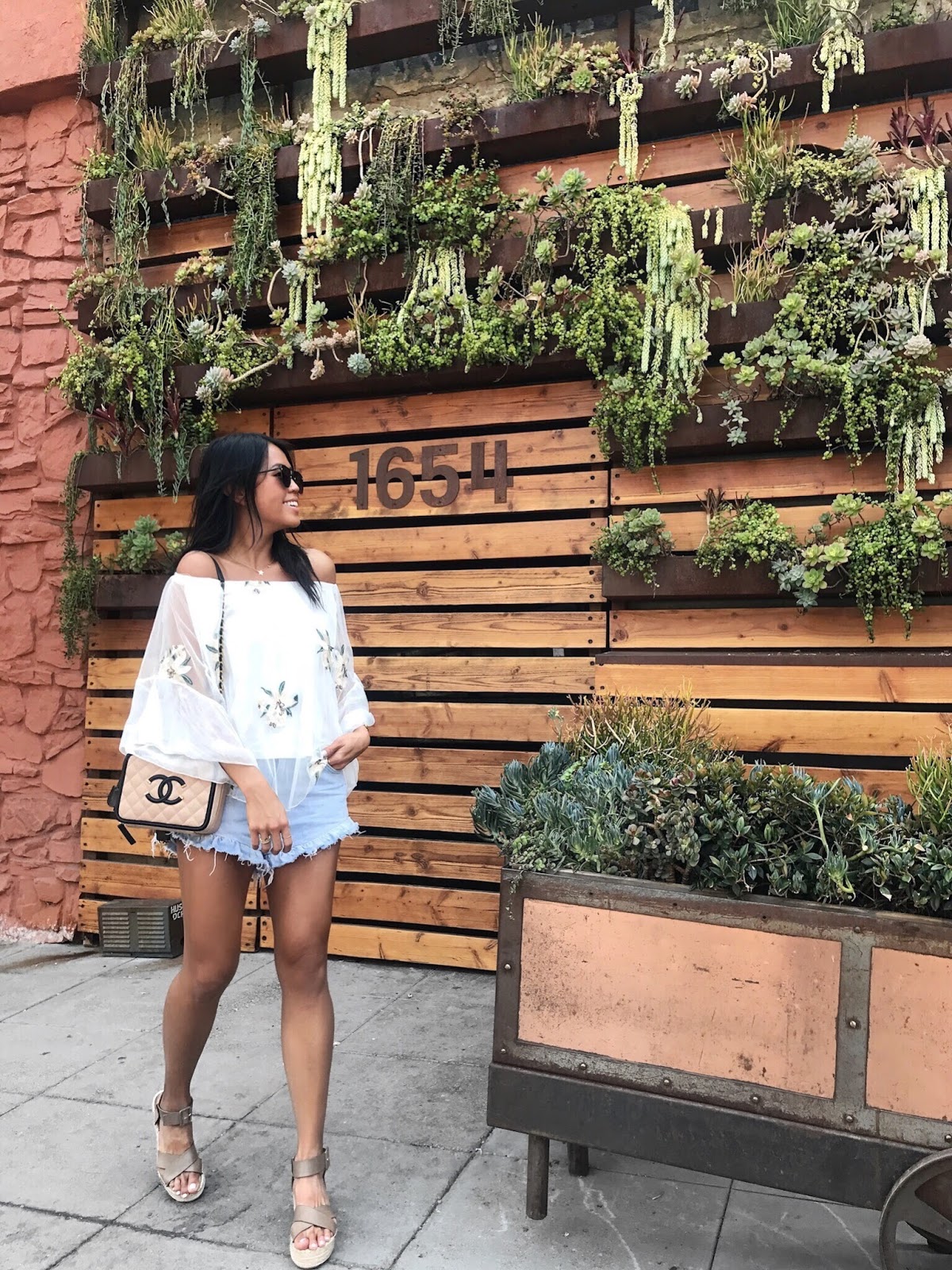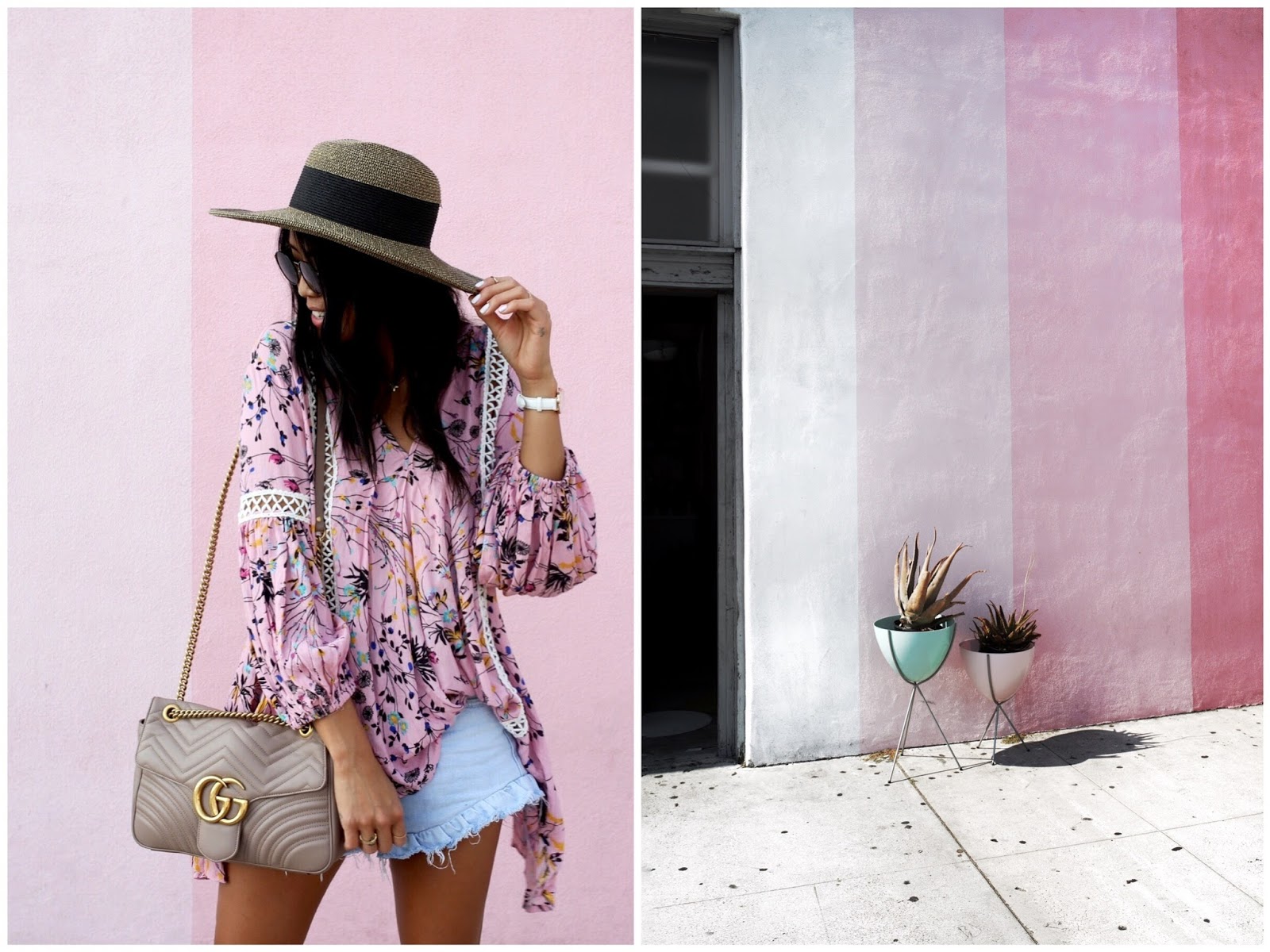 Above + Below: Pigment – North Park, San Diego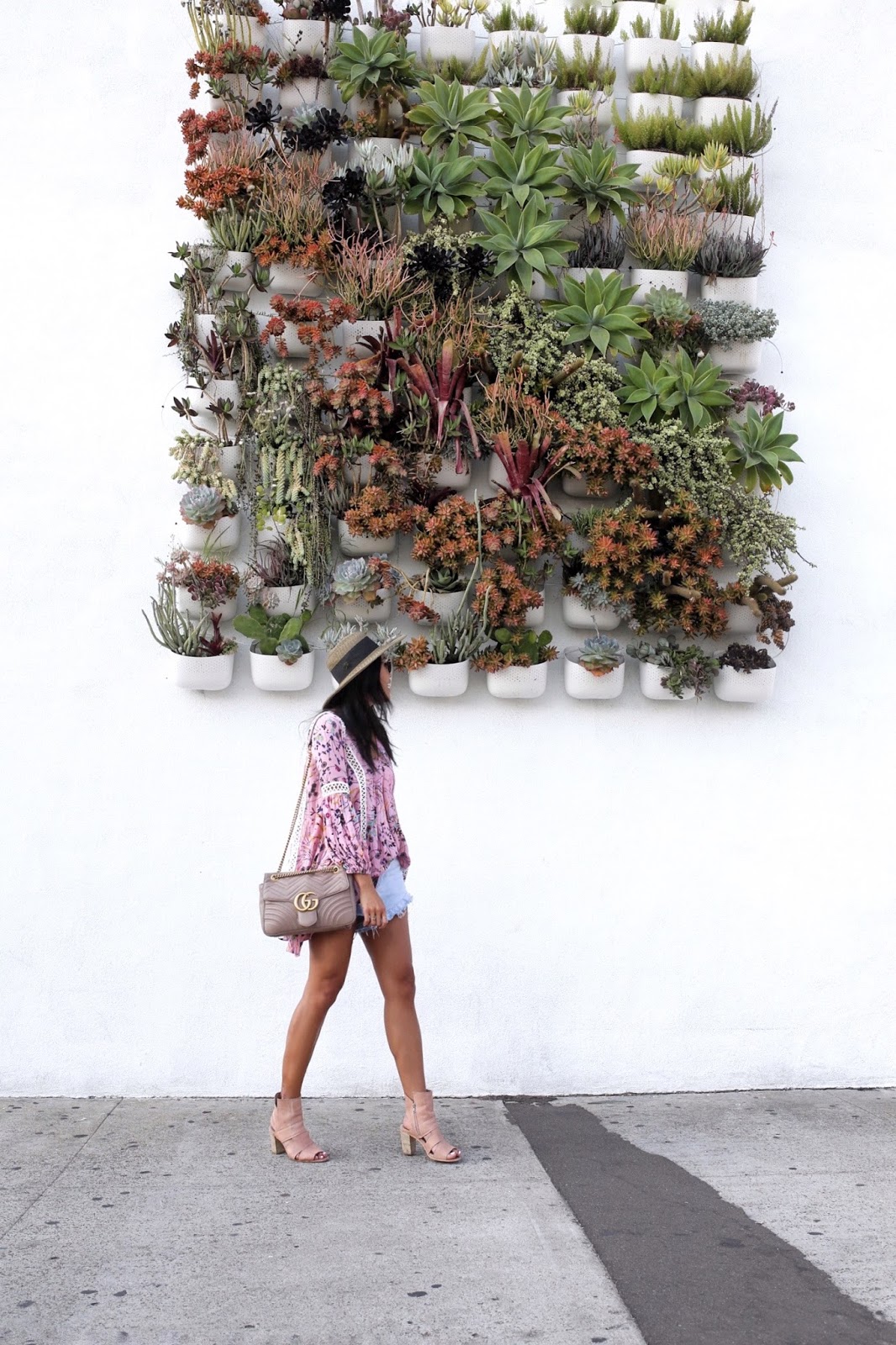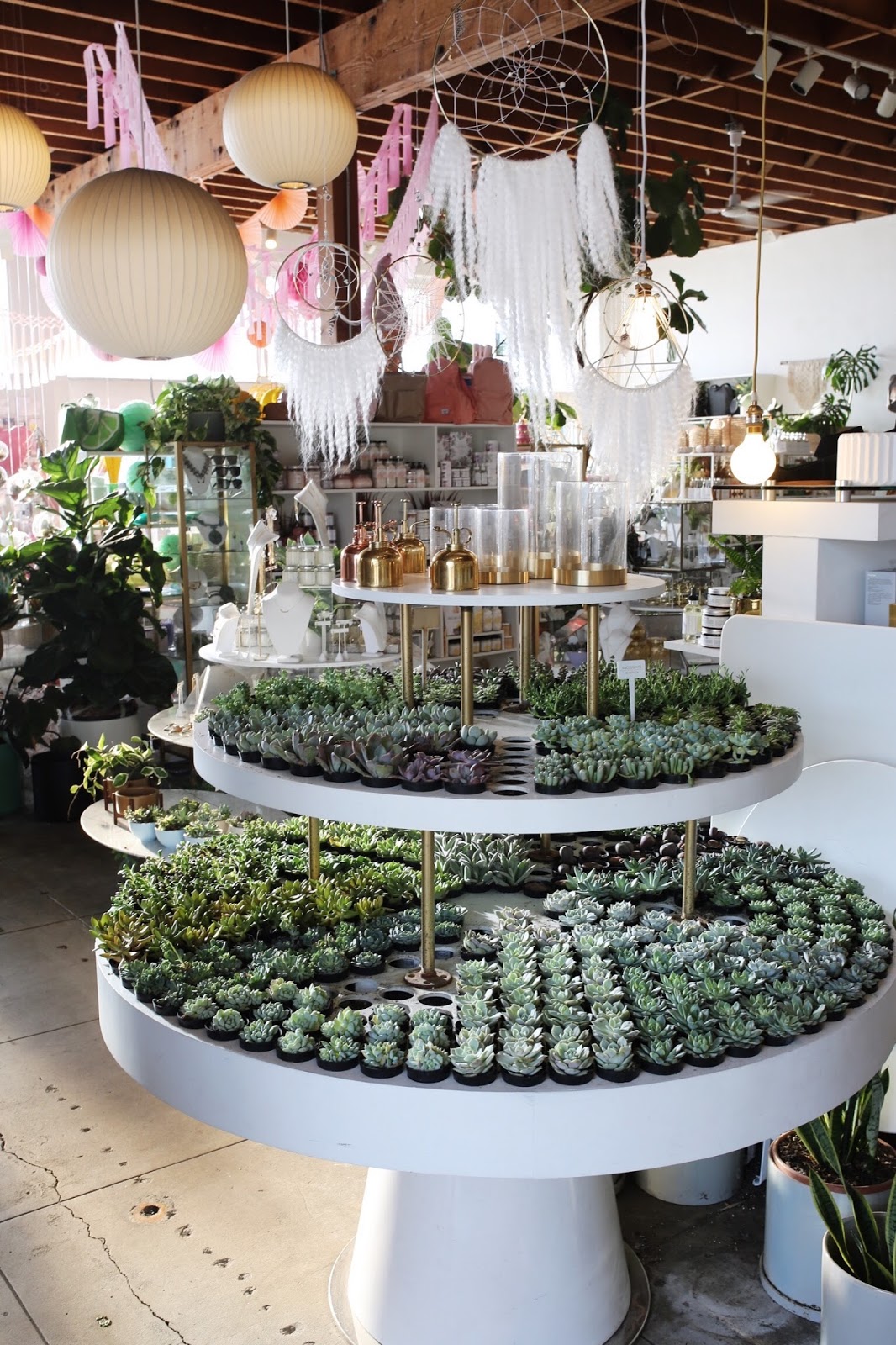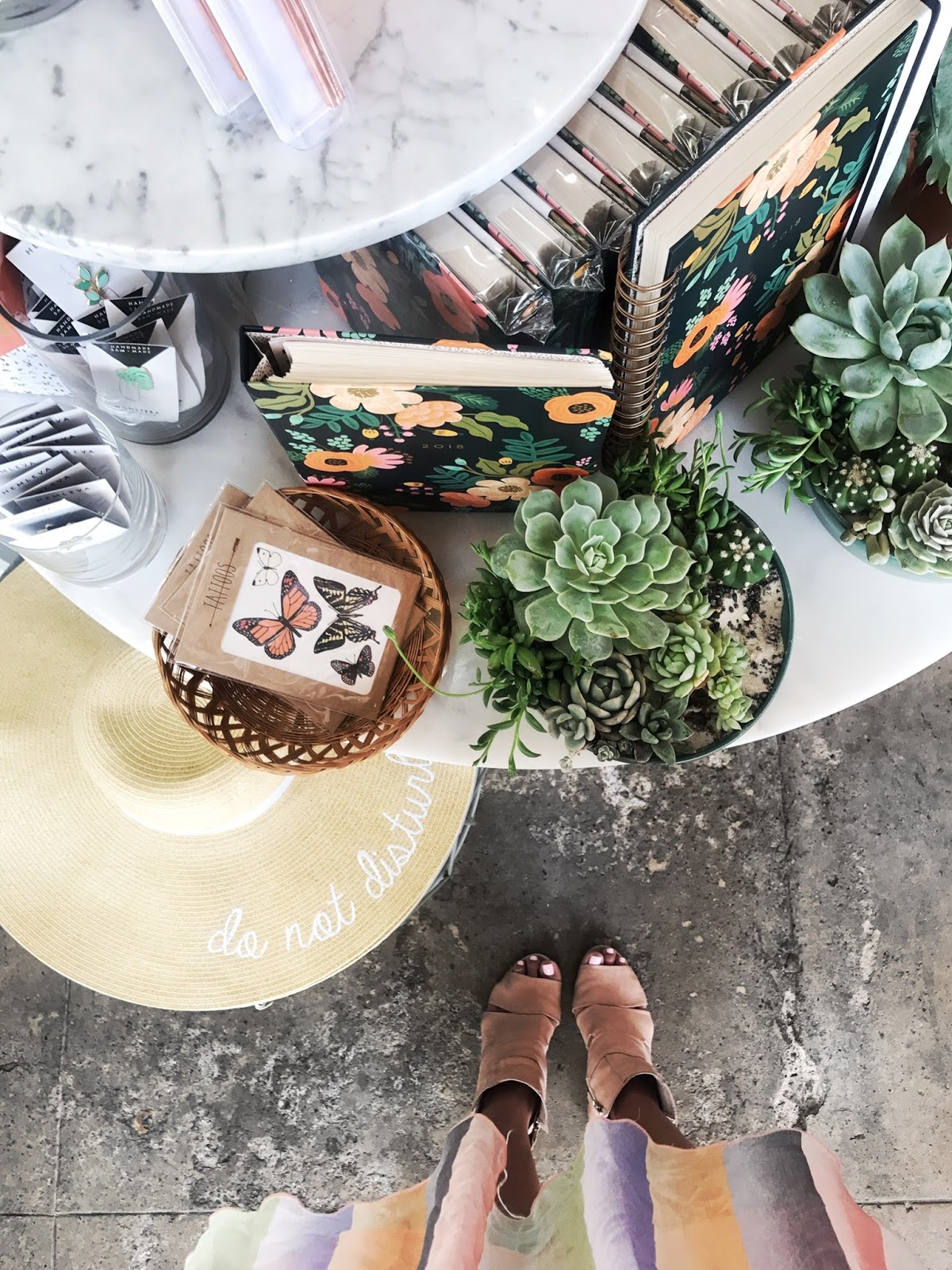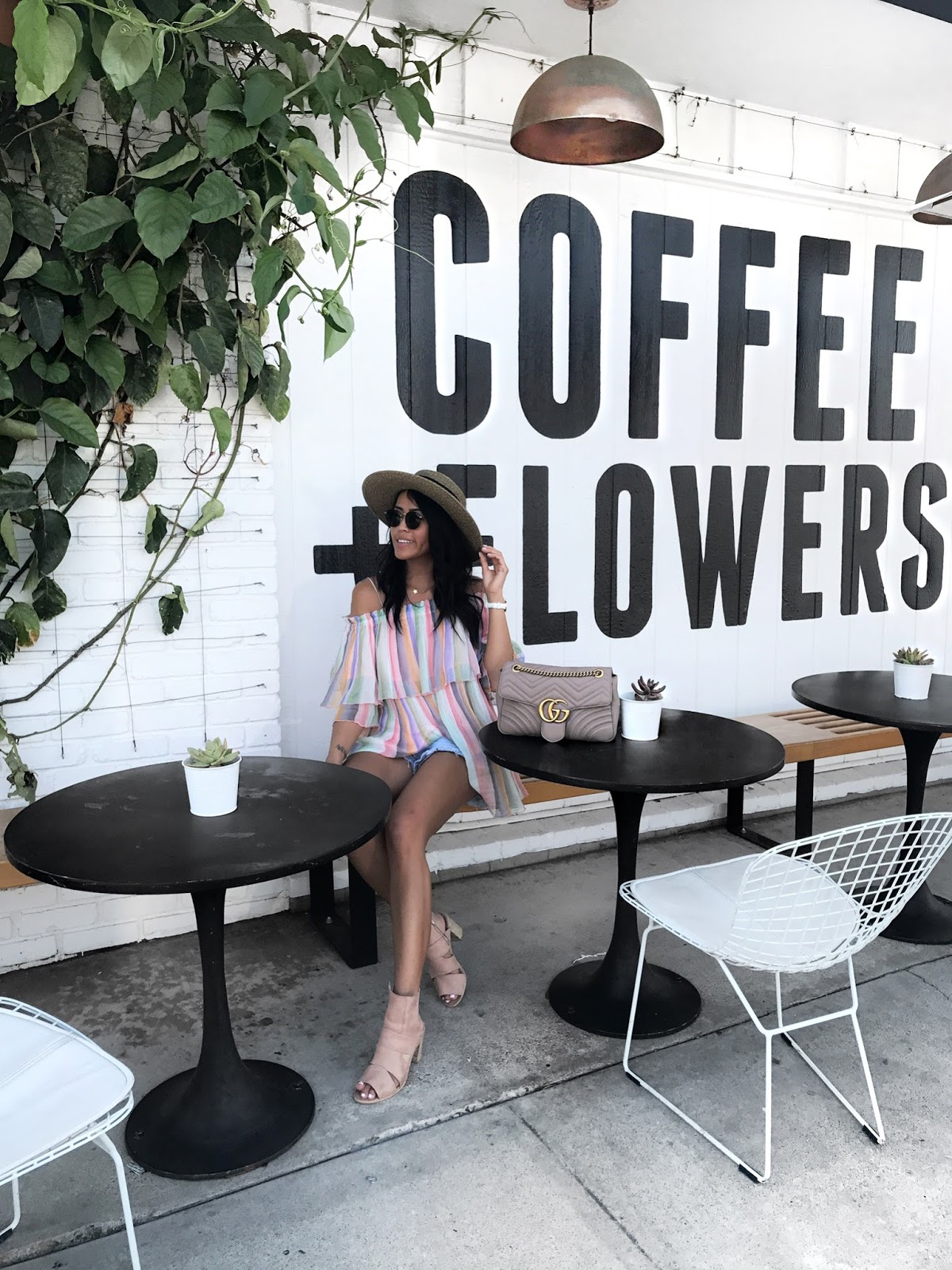 Above + Below: Communal Coffee – North Park, San Diego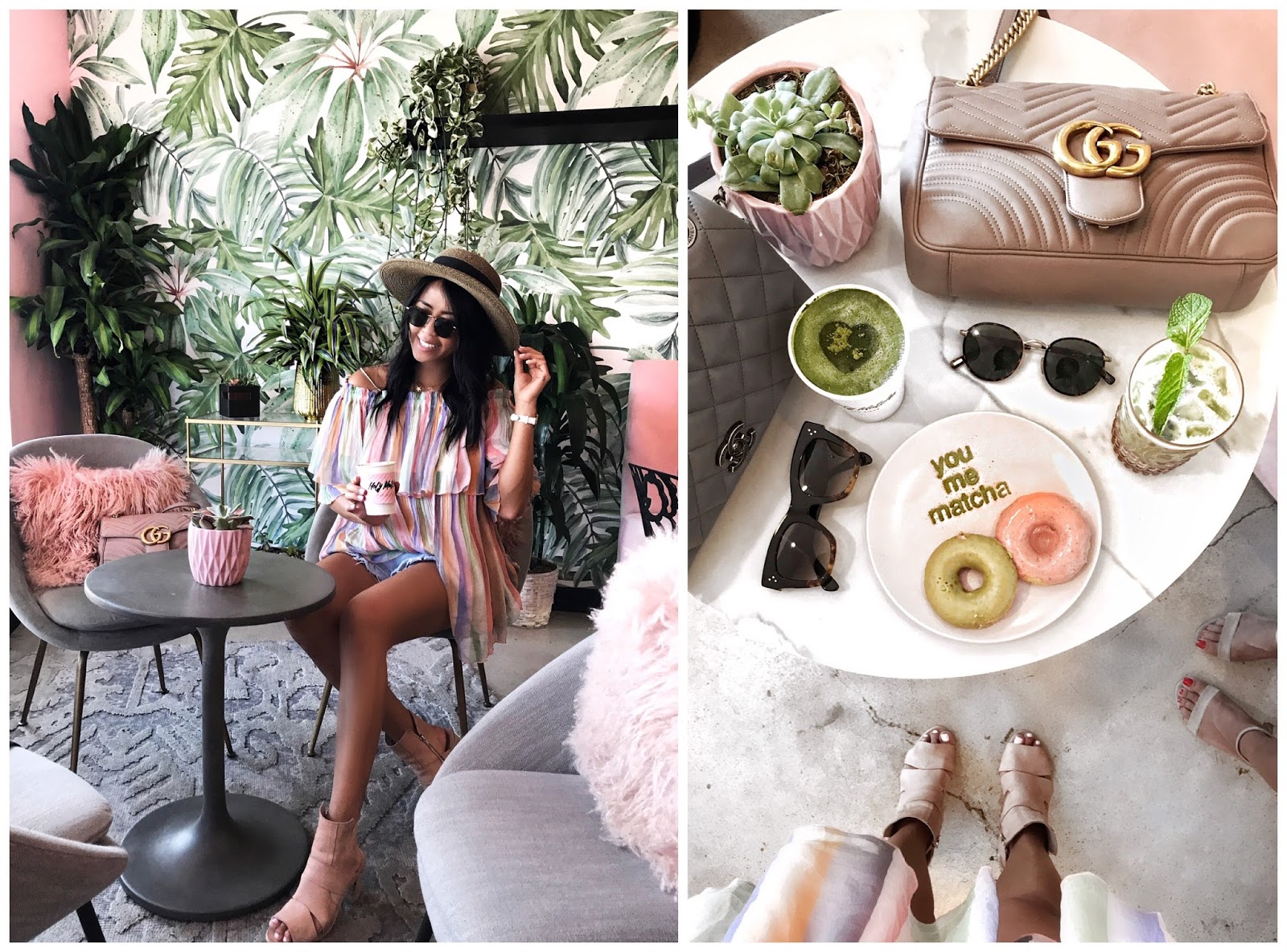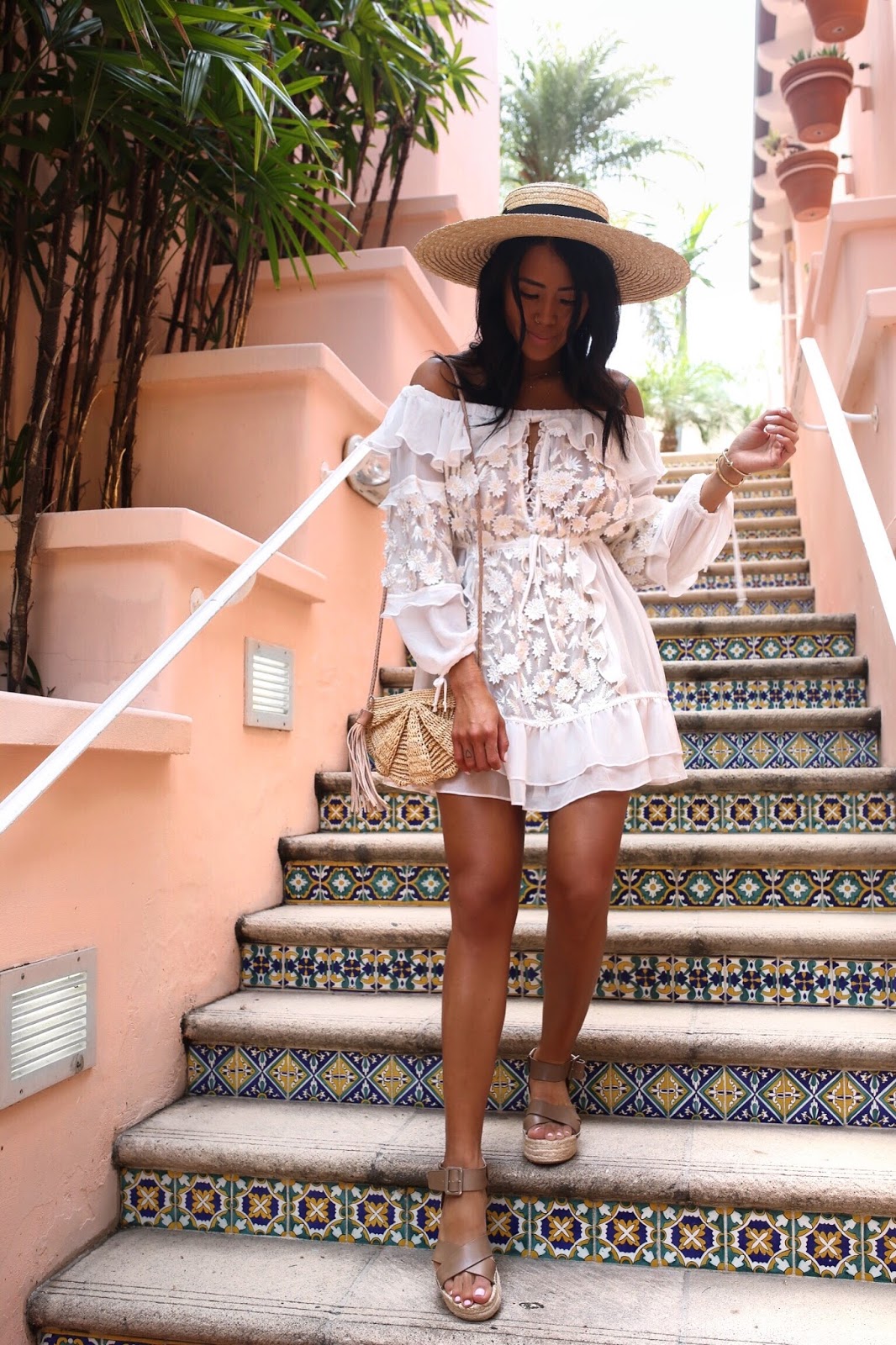 Above : La Valencia Hotel – La Jolla, SD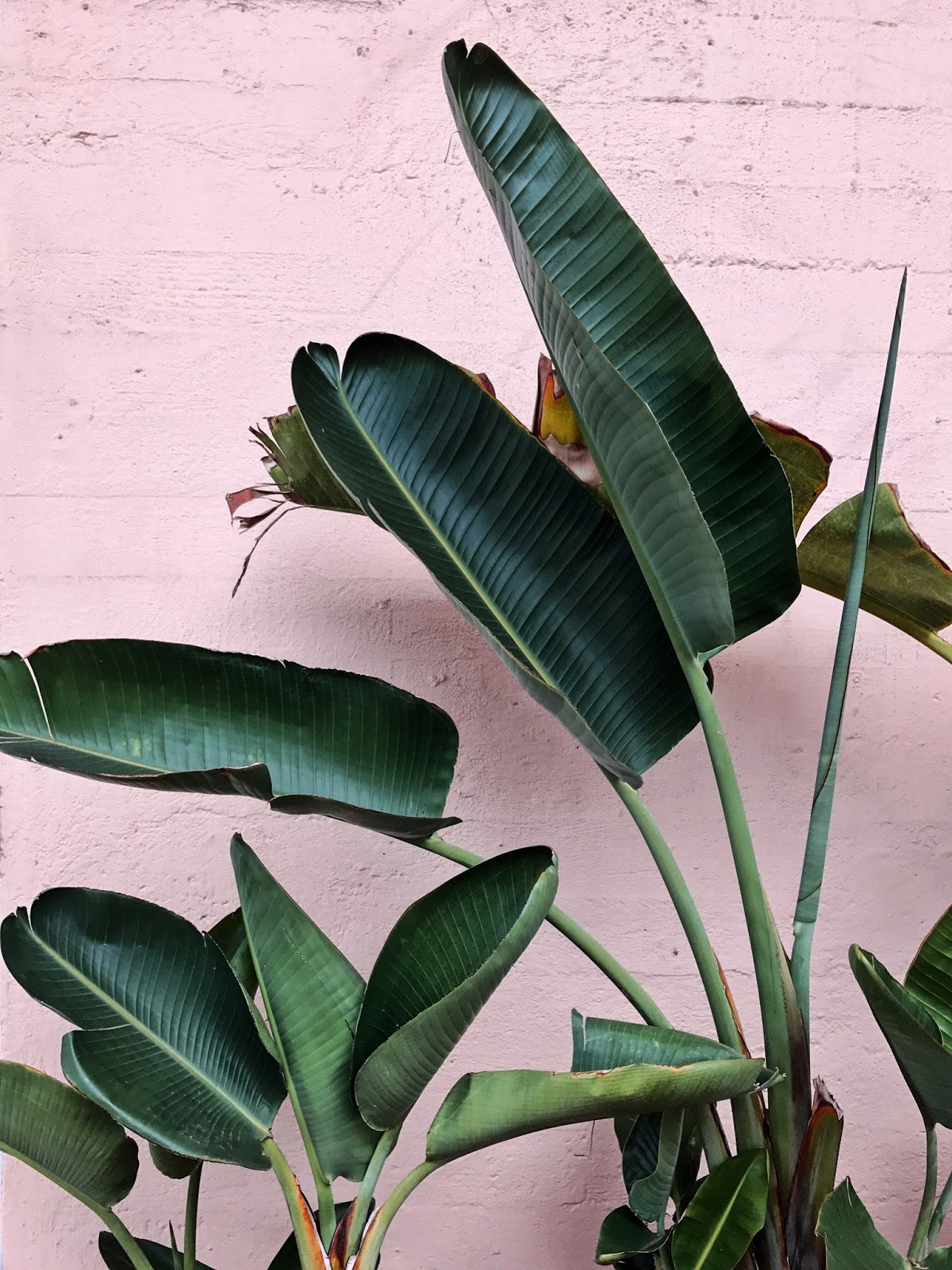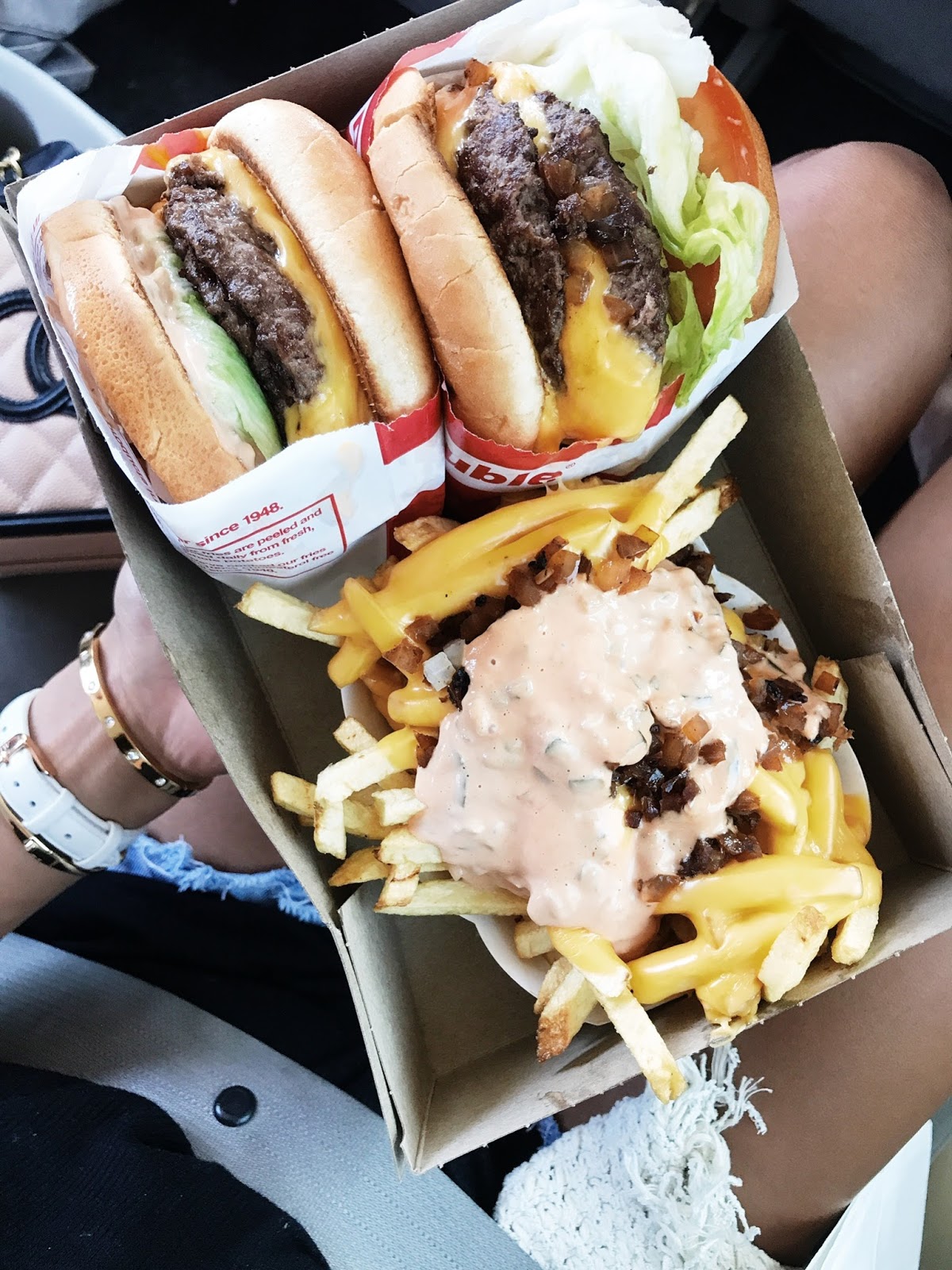 In & Out from our awesome Uber driver!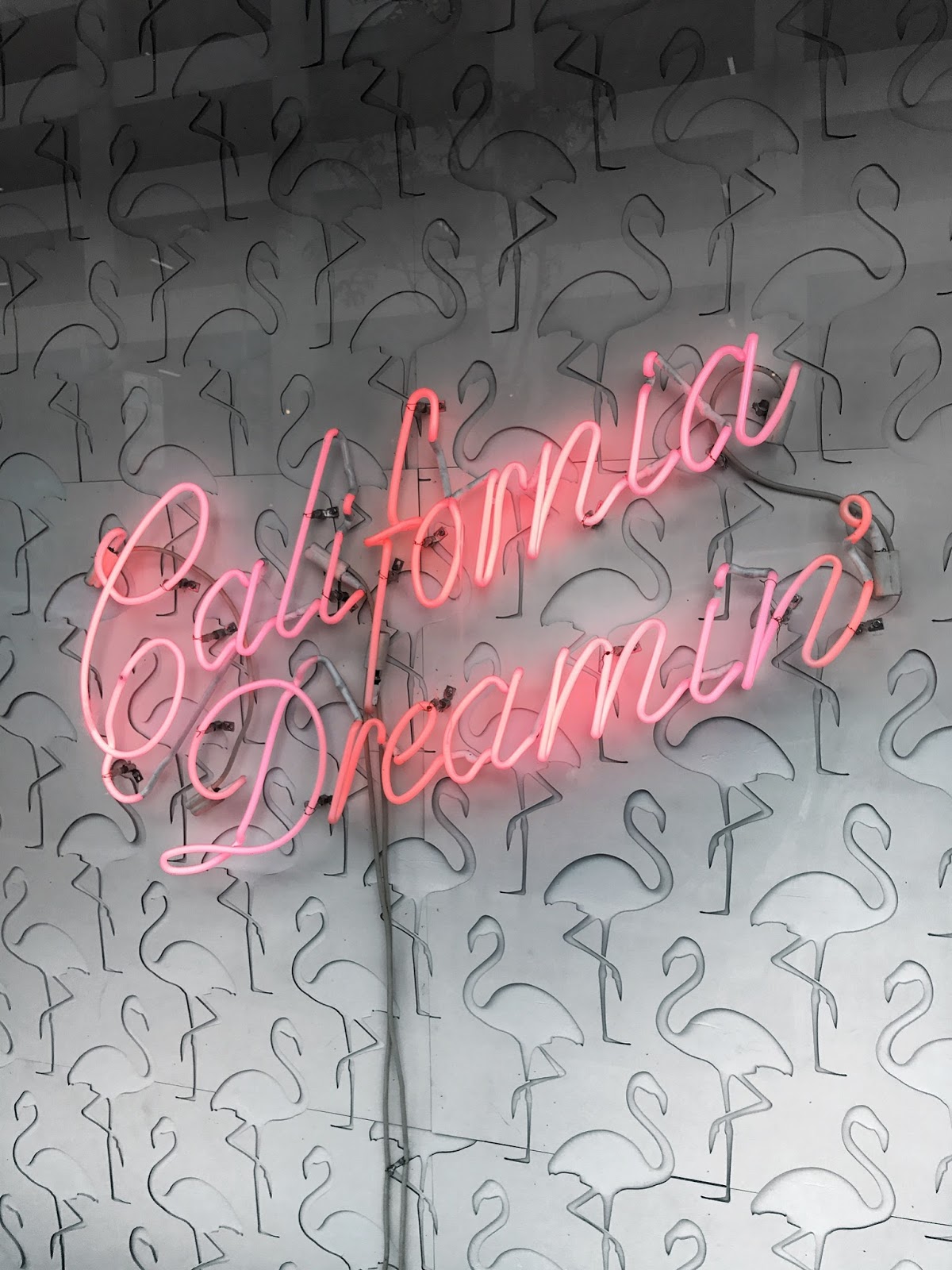 Forever California Dreaming…