home decor
My Boho Chic Living Room – Sneak Peek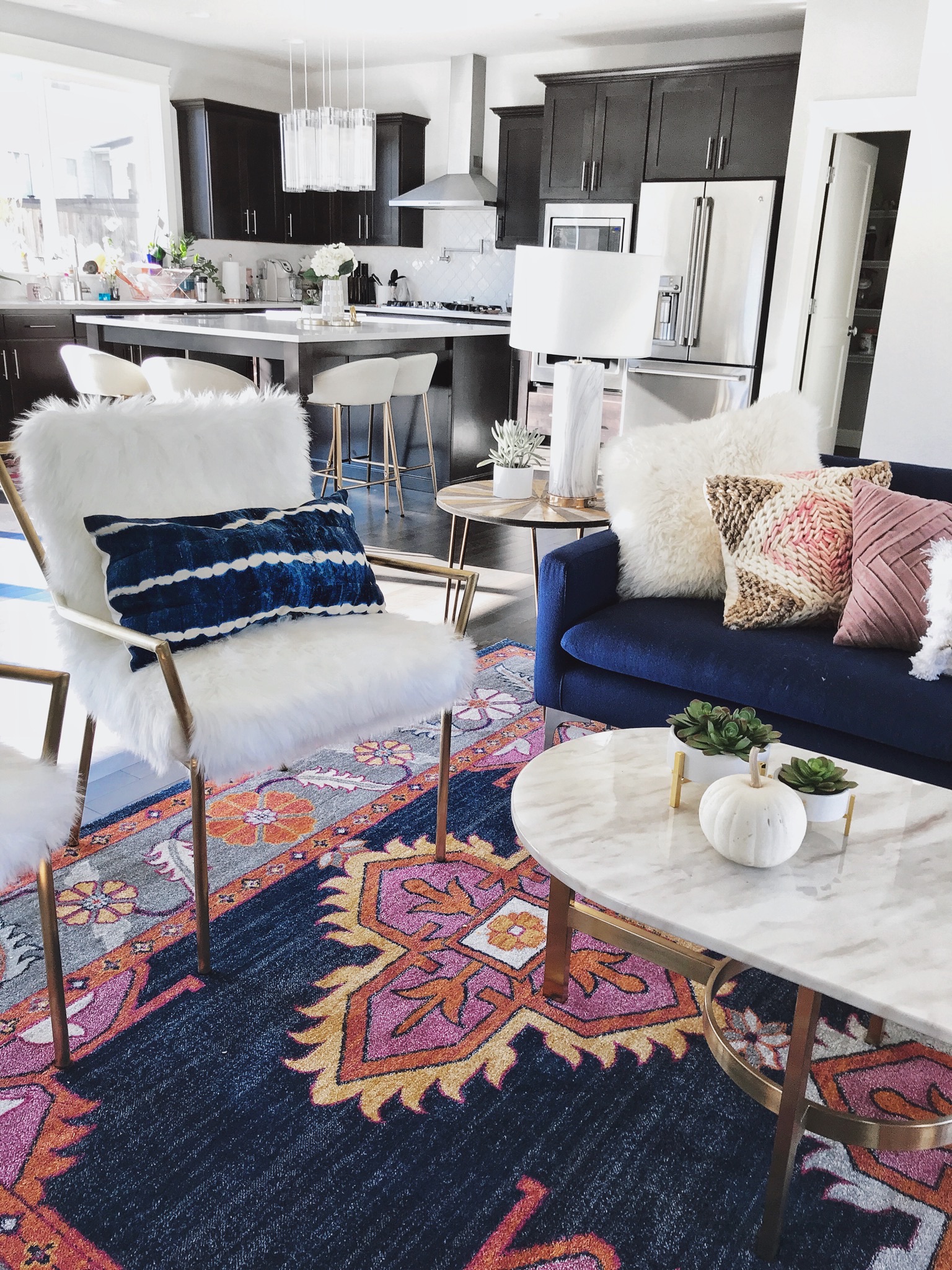 I'm so excited to share with you all a little sneak peek of my boho chic living room. Everything came together perfectly, and I can't wait to share the full room in a final reveal post, coming soon! For now, I wanted to share all my amazing pieces from Wayfair.
In case you missed it, I'm working with Decorist again to design a my boho chic living room that has a lot of textures and colors for my new home in Seattle area. I had worked with Decorist before to design my Master Bedroom and I posted an honest review about the process. Decorist is an online website that allows you to work with the the biggest interior designers and decorators in the industry.
Modern Electric Boho Chic Living Room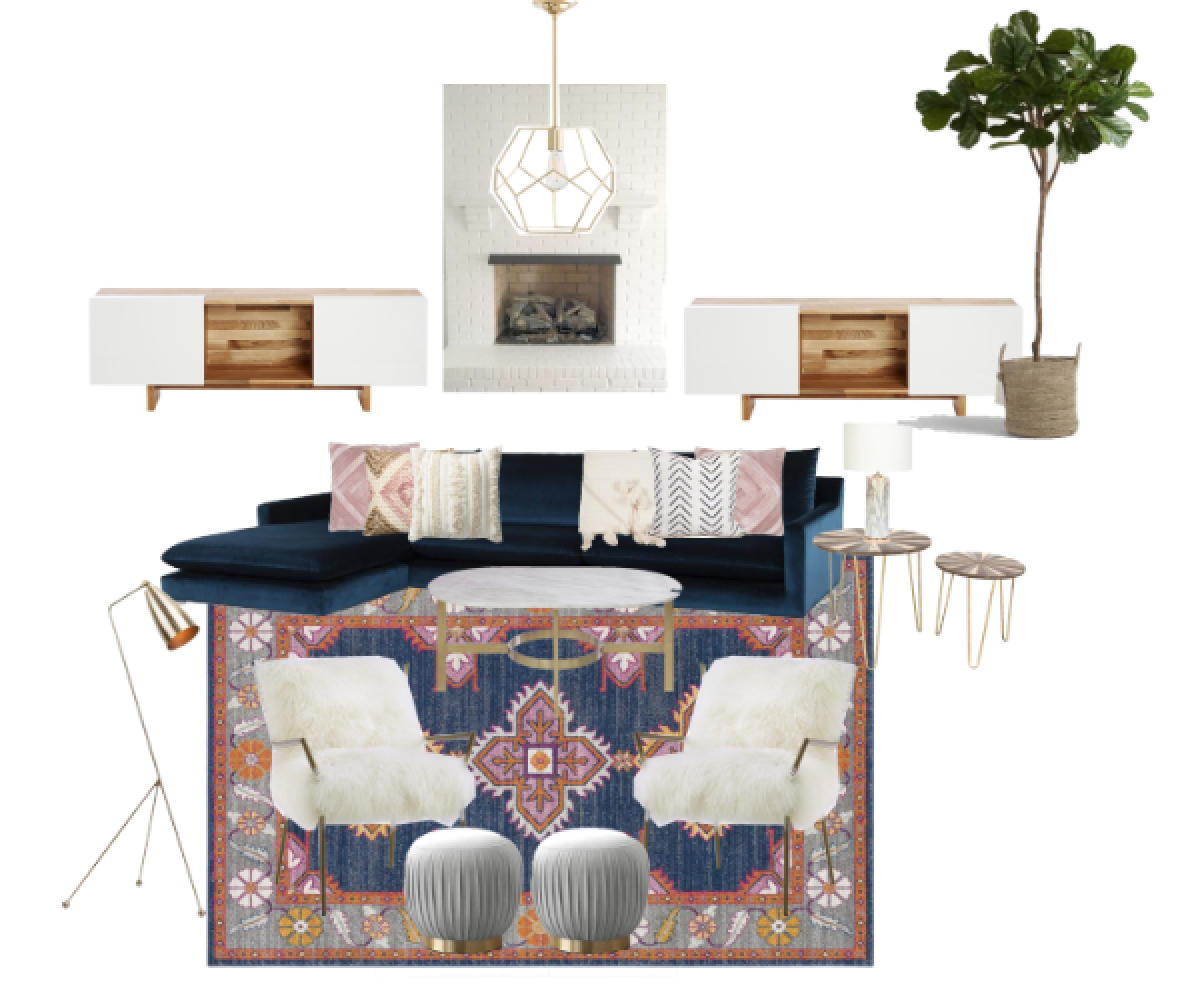 For my new living room, I opted for a more colorful style since the weather is Seattle is usually dreary. My amazing designer Jessica McCarthy had quite a challenge. The marble coffee table with gold accents and lots of textures was the only thing I had specifically asked for. Jessica did an amazing job incorporating that and much more! The original design feature a different rug which was a lot more red in person so I returned it and I found this AMAZING bohemian rug that made the room!! It was originally going to be in my dining room but it worked so perfectly with the blue sectional (note that despite what the stock photo looks like, it is NOT velvet butI still love it).
People often get asked what the style of my home is and I always have the hardest time answering. My answer would be that I have an electric modern bohemian chic home (wow thats a mouth full). I am not an interior designer but I do know what I like. I love marble, fur, textures, gold accents, and mixed with wood accents so it doesn't feel too glam. I also LOVE plants because they literally give life to the room! If you can't have real ones, invest in faux one like this fiddle leaf tree (I have it in a corner where it doesn't get a lot of light). It honestly looks incredibly real and adds greenery and homeyness feeling. Can't wait to show you guys the rest where I will be also taking over Decorist's Instagram.
You can click to shop image:
Furniture:

Decor:

Pillows & Throws:

Kitchen Stools: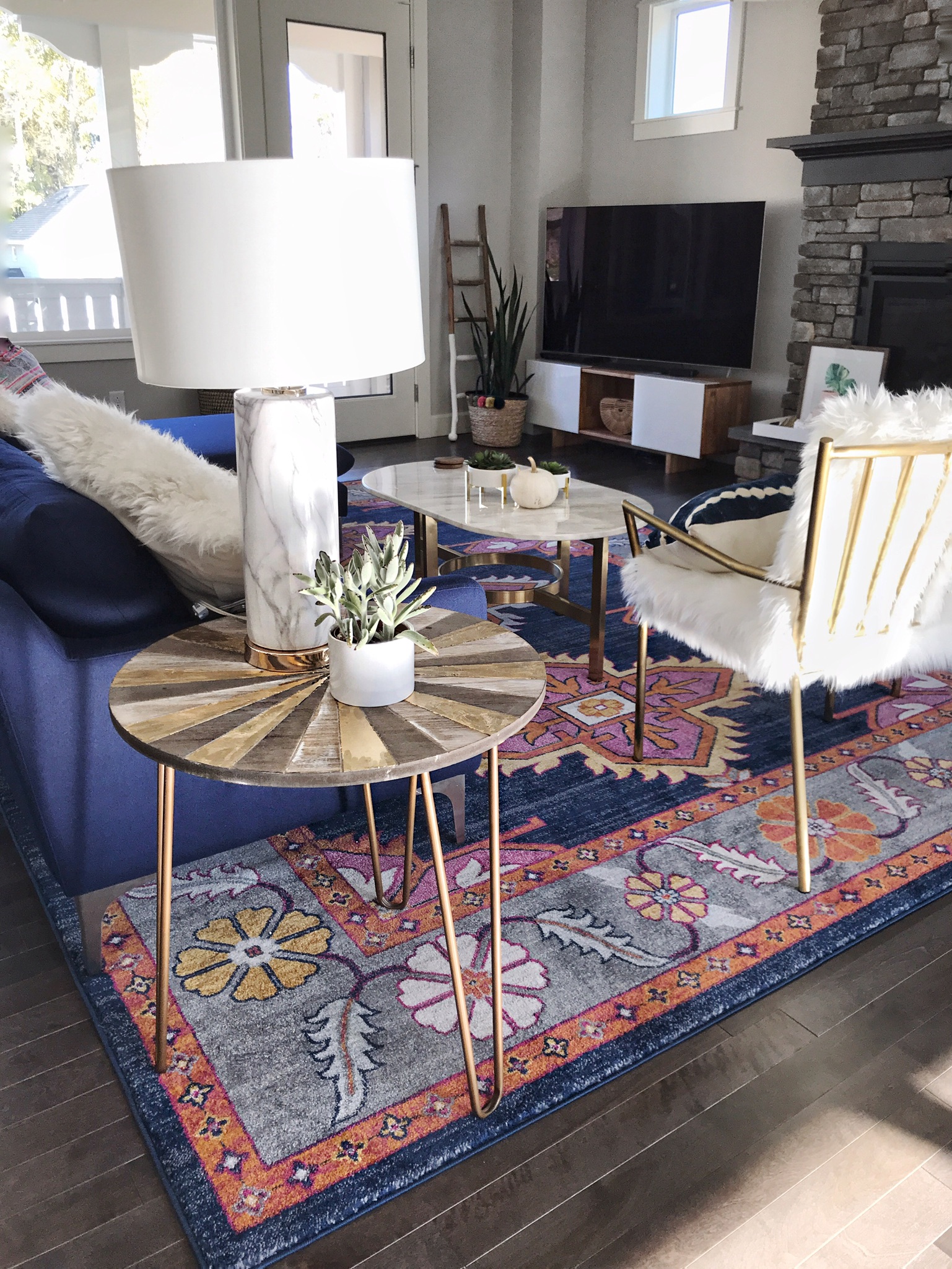 Big thanks to Wayfair for the furniture and Decorist for helping me out with the design.