fashion, Holiday Style 2017
Loungewear: 25 comfy clothes to lounge around in this Christmas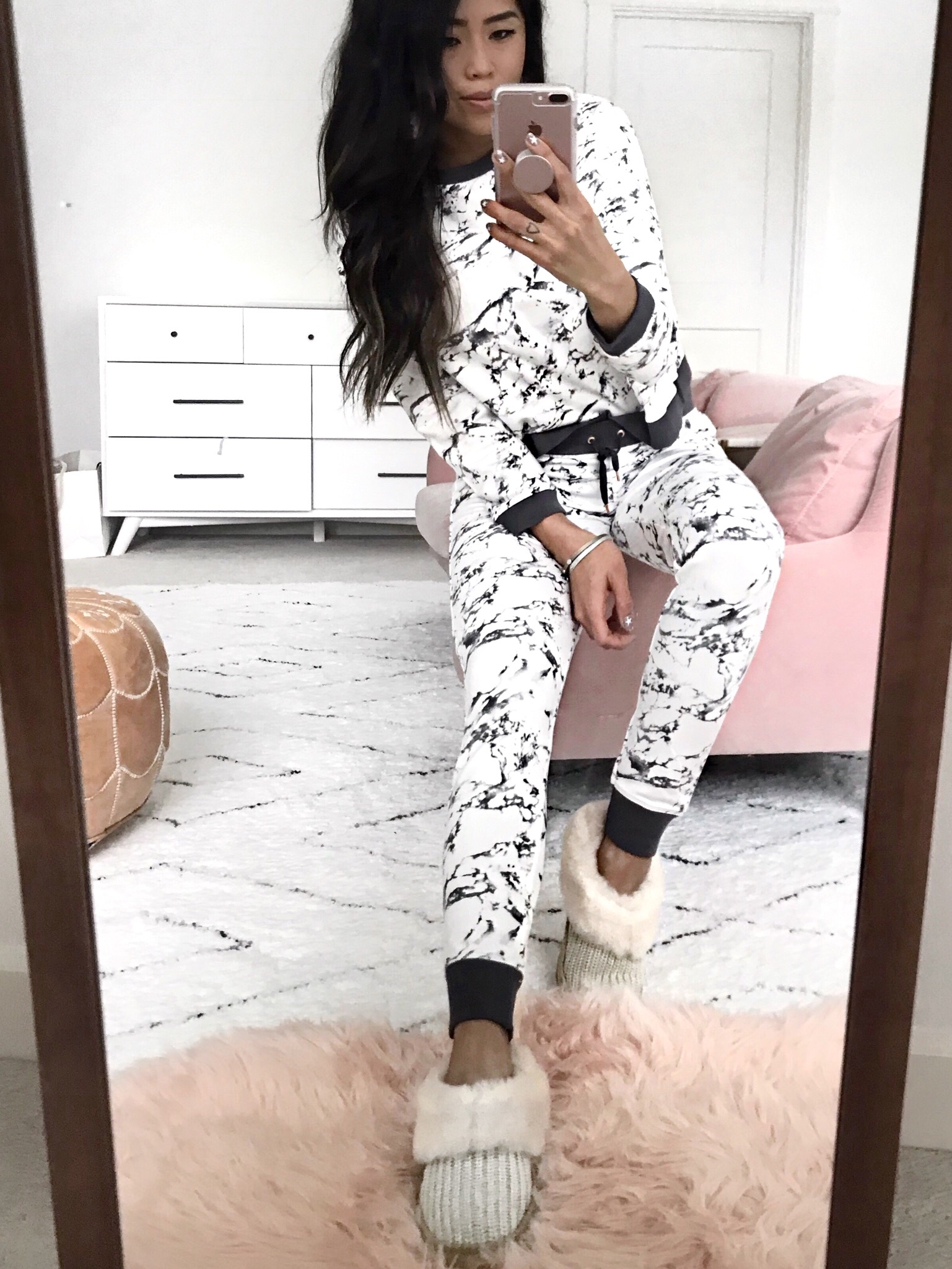 The holidays is all about family, food, games, and chilling out, so we definitely want to be comfortable. At the same time, we don't want to look like a slob (save that shirt from middle school for your eyes only). I've handpicked the best loungewear / pajama pieces that a still cute enough to run to the store or wear in front of your uncle or third cousin.

These marble joggers and matching marble sweatshirt is so freaking cute! It is soft, stretchy and lightweight that you could totally wear this around the house and then throw on a cargo jacket for on the go. Perfect for everyday or on Christmas day just throw on some festive socks or a Santa hat.
What are some of your favorite loungewear?
Click Image to Shop: