fashion, Holiday Style 2017
Holiday Shopping Made Easy with Nordstrom 24/7 Curbside Pickup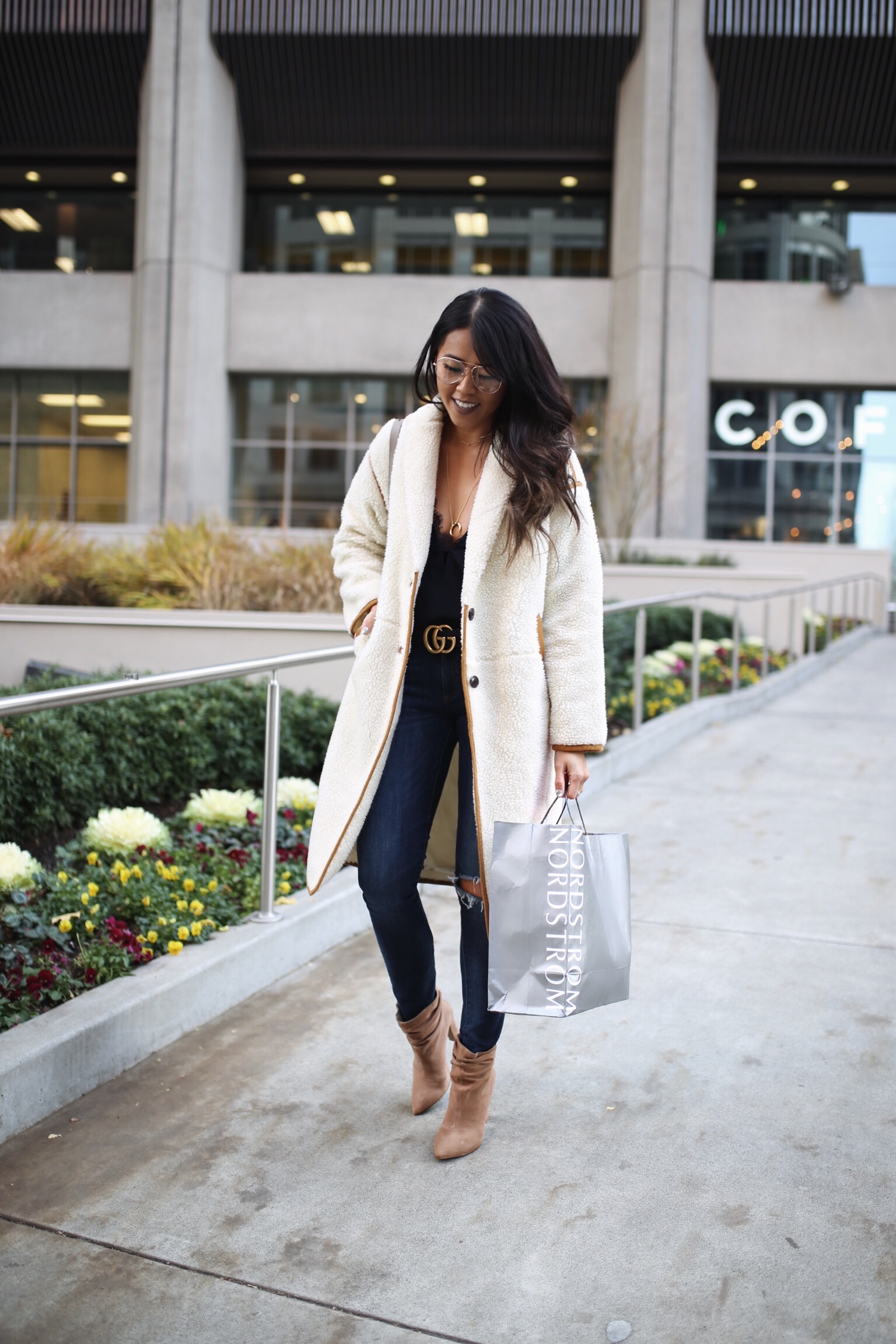 Nordstrom 24/7 Curbside Pickup Is Making Holiday Shopping So Much Easier
Happy Monday!! Can you guys believe it's only 7 days until Christmas?! The anxiety has started. Did I buy gifts for everyone? Will it arrive on time?  It could be a nightmare but thankfully, this season, Nordstrom to the rescue with 24/7 Curbside Pickup service.
More than any other time of the year...traditional store hours may not fit into our busy schedule or maybe you love the convenience of shopping online but not the headache of shopping at the mall... Whatever your shopping needs, if you live near Seattle or Bellevue, or any of the other 10 cities that will be participating in the program pilot, you'll be able to place an order online using the "Buy Online & Pickup In-Store" service, and pick up in store or curbside!! The most amazing part? The service is available 24/7 from December 16 to December 24.  That's right gals, twenty-four-seven.
24/7 Curbside Pickup for the Holidays
The amazing 24/7 service actually came in handy on Saturday. I was going to a holiday gift exchange party but forgot my gift and lipstick. Instead of having to drive all the way home, I went online and placed a Buy Online & Pickup In-Store order. Then I texted when I was about 10 minutes away, and voila! An employee was waiting for me curbside to deliver my purchases and I proceeded the the party with gift in hand, lipstick lit, and on time! PS - You can also text the word "gift'' to get a free gift wrapping kit with your purchase!
I know there's no excuses for not getting holiday shopping in early, but unfortunately, if you're like me and have resorted to last-minute purchases, Nordstrom has our back.
Fleece Coat (sold out, similar here and here) | Pointy-Toe Booties | Lace Cami (similar here) | Red fringe scarf | Chloe Backpack (size small) | Gucci Belt (size 95)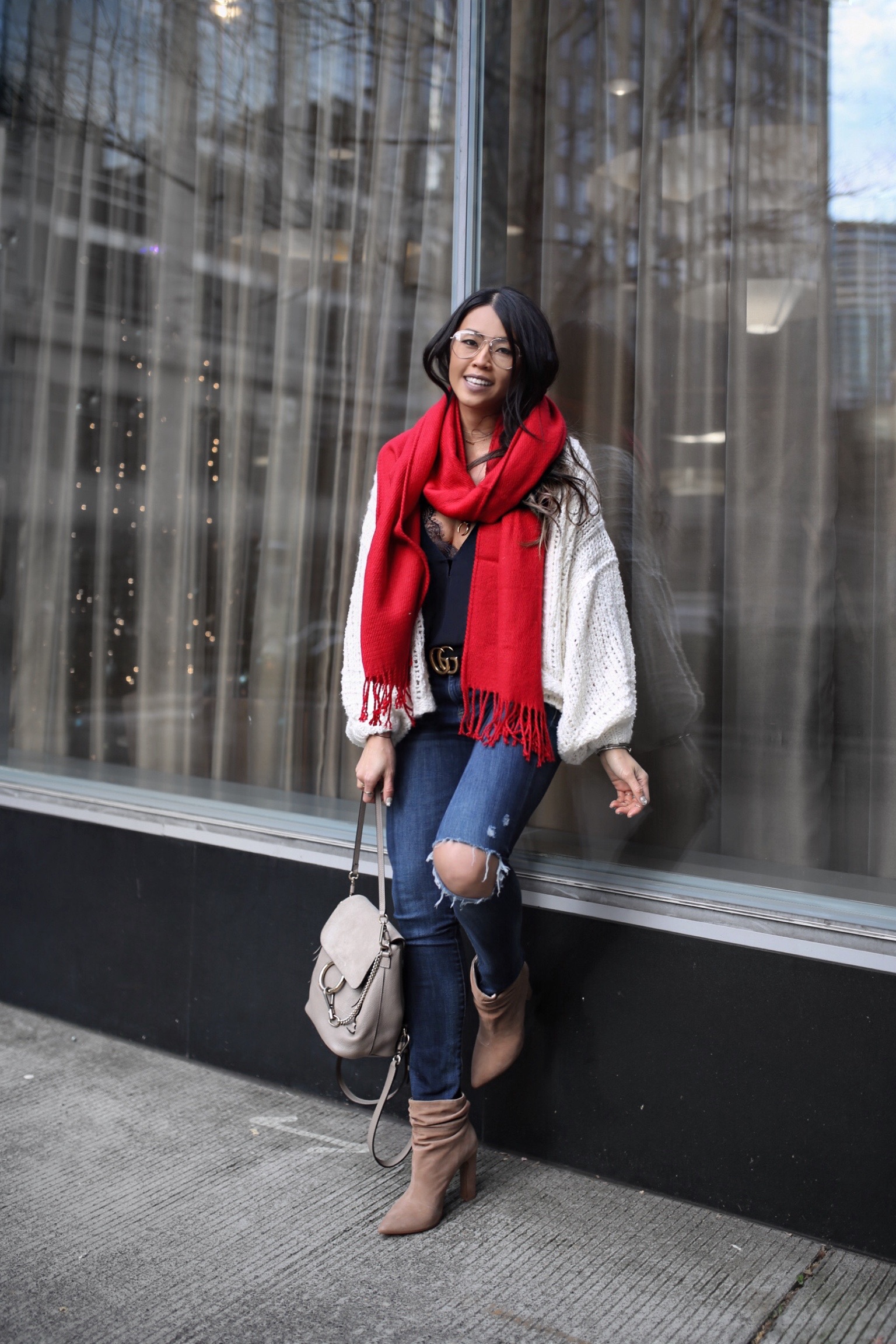 Sponsored by Nordstrom. All opinions are my own. This post contains affiliated links.