home decor
Sleep Number Bed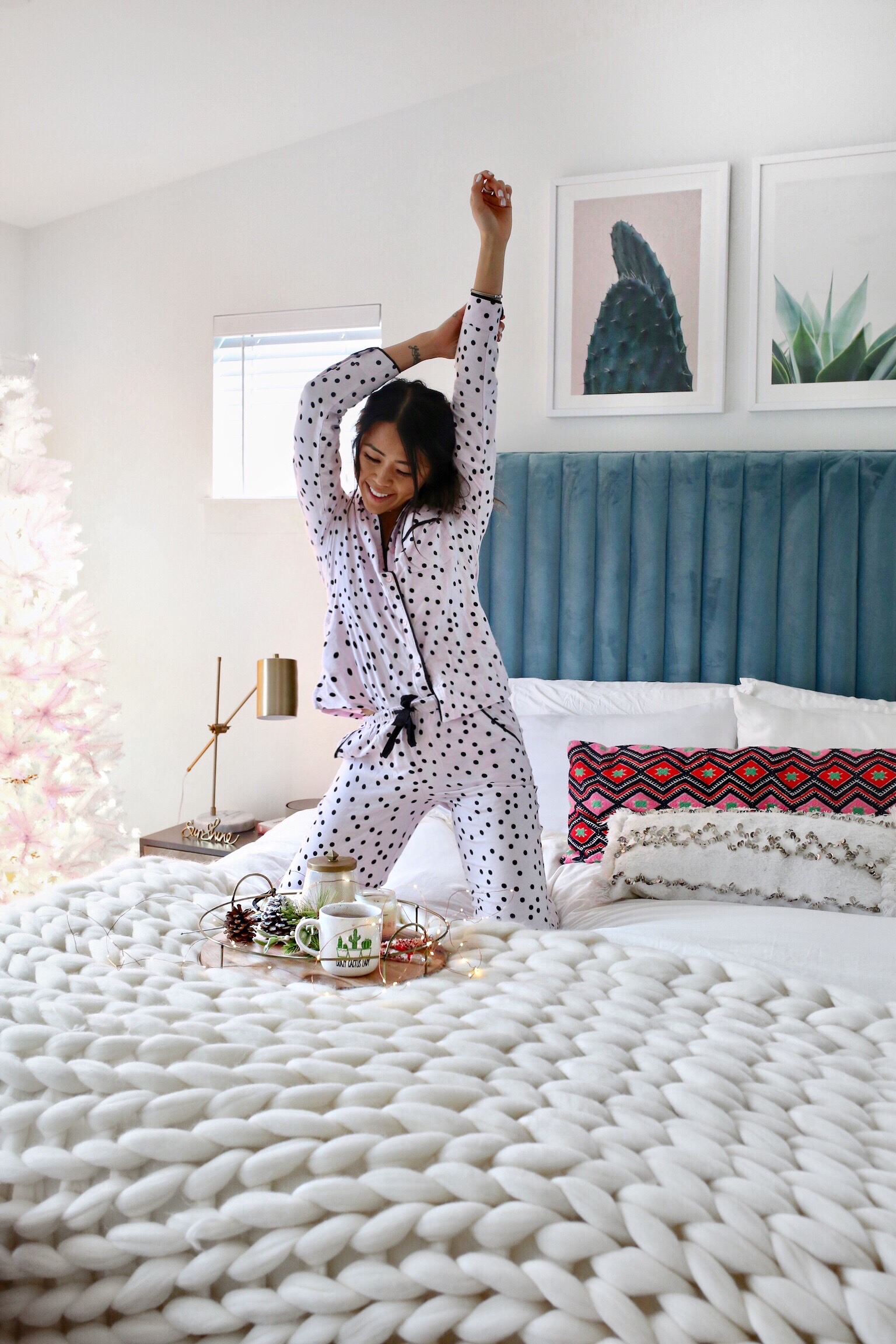 I have been so excited to get this post up for you guys! Ever since I posted about Leif and I getting a Sleep Number, I've gotten so many questions about how we're liking it! So let's dig in! Note: This mattress was gifted to us for review by Sleep Number but all thoughts and opinions are my own. I never work with a brand if they tell me what I have to say about a product. Ever!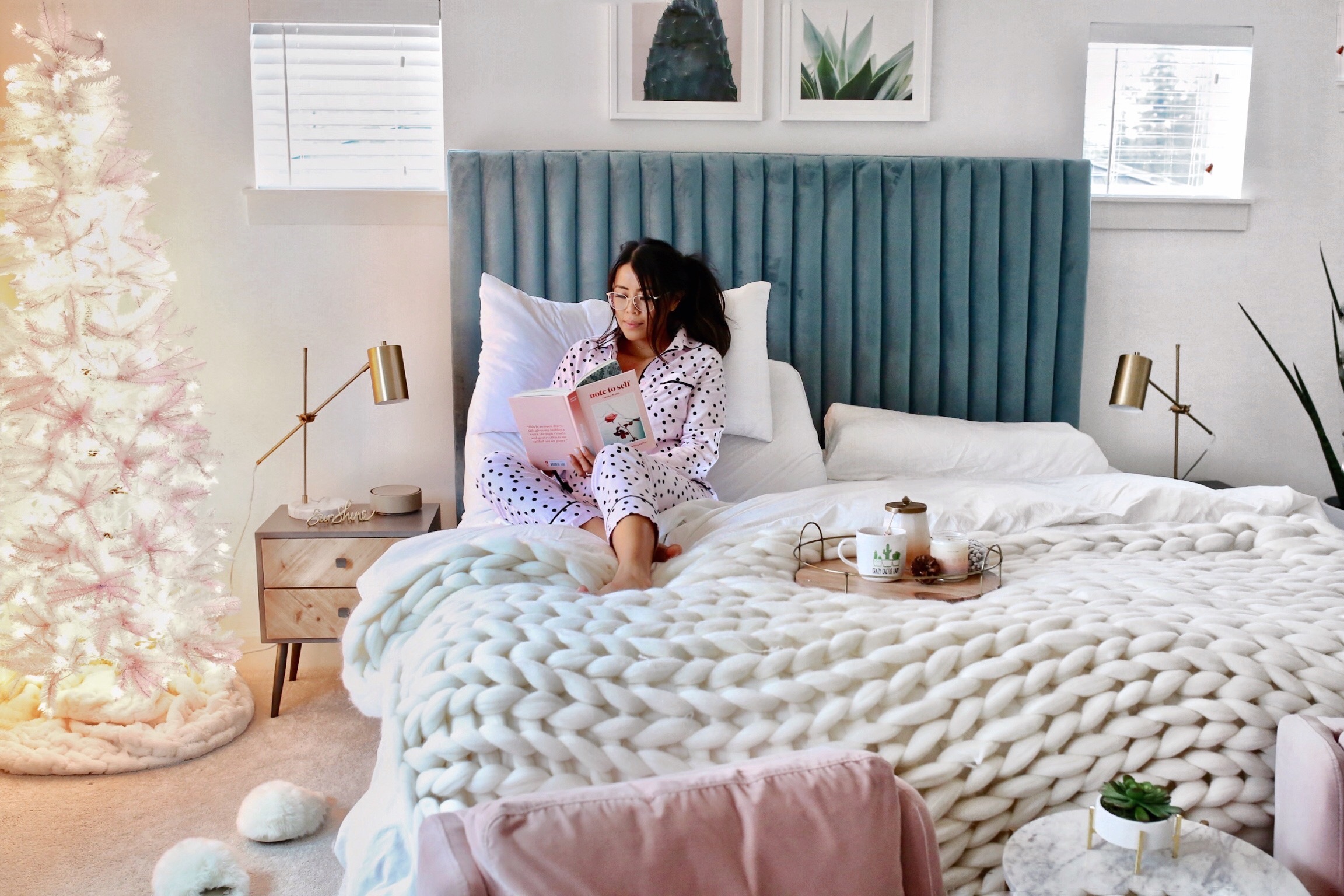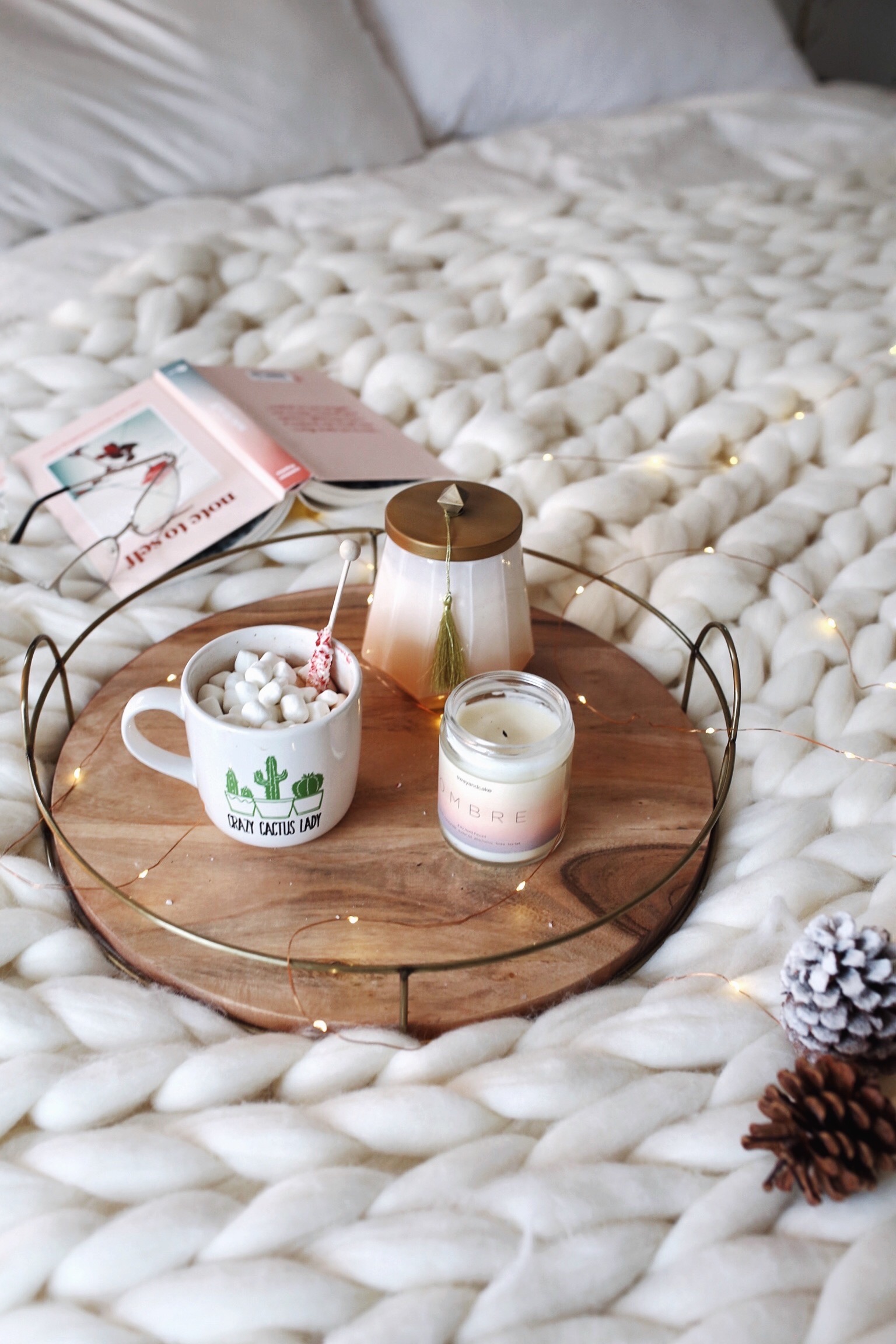 Finding the perfect Sleep Number
Leif and I went into a local Sleep Number store to test out the beds. If you're thinking of buying a Sleep Number bed, I highly recommend going to a store. You can find a nearby store online.
The friendly sales representative will be able to explain all the different types of beds and technology available. At the store, we laid down on a floor model where they sales rep showed us a heat map of our pressure points, and then adjusted the mattress accordingly to find our perfect Sleep Number setting. The Sleep Number setting is a range from 0 to 100 and the higher your number, the more firm your Sleep Number bed will be. Sleep Number settings are super personal and can change. We were able to test out all the beds and ended up choosing the new Flextop King 360 i10 Smart Bed.
Delivery of our Sleep Number beds
We got the Comfort Service℠ Home Delivery, where I was able to schedule an appointment to have their Home Delivery guys come and fully assembly our new mattress and base for us. The two young men who were quick and very professional. They arrived, unloaded, set up, explained the bed, and hauled away the old bed. They cleaned all the cardboard up and my room looked like no one was there. Excellent job!
Why I love the Sleep Number 360 Smart Bed 
Responsive Air
I am basically a cement mixer when I sleep and as I toss and turn all night, the 360 smart bed automatically recognizes my movement and naturally contours to my body.
Lights
There are also tiny lights around the base of the bed that will automatically turn on to guide us to the bathroom at night. (No more hitting our shins or stubbing our toes).
Endless Positions +  SleepIQ technology
Leif on the other hand, sleeps like a stone. However, he usually falls asleep before I do and will start snoring... I love that I can adjust the base that will tilt his head upwards so he will stop snoring without waking him up.
I tend to have more energy at night and will stay up all night Netflixing.. so I love the fact that I can adjust my side to the "watch tv" mode while Leif is sleeping "flat" on his side. I also set my goals to go to bed by 11pm in which the SleepIQ app will remind me at 10:30pm to get ready for bed. In the morning, an alarm will go off when the system thinks I'm in the lightest part of my sleep cycle.. no more waking up on the wrong side of the bed!
The smart bed figures out how well we slept based off our heart rates, breathing, and our tossing and turning - which can all be accessible on the app!
Now for the cons of the bed.
If you can end up with any of the FlexTop or Split beds you will only be able to use their custom sheets. It's a small price to pay to be able to raise and lower the head and foot of your bed separately. But the In Balance sheets ripped after only a few nights at the joint for the King FlexTop. The straps really help hold the sheets in place, but the fitted sheet holds too tight with no give. I read reviews that Lyocell sheets works better. I will try these and follow up later. So I guess the cons isn't the bed itself but the accessories and there should be an easy solution for this.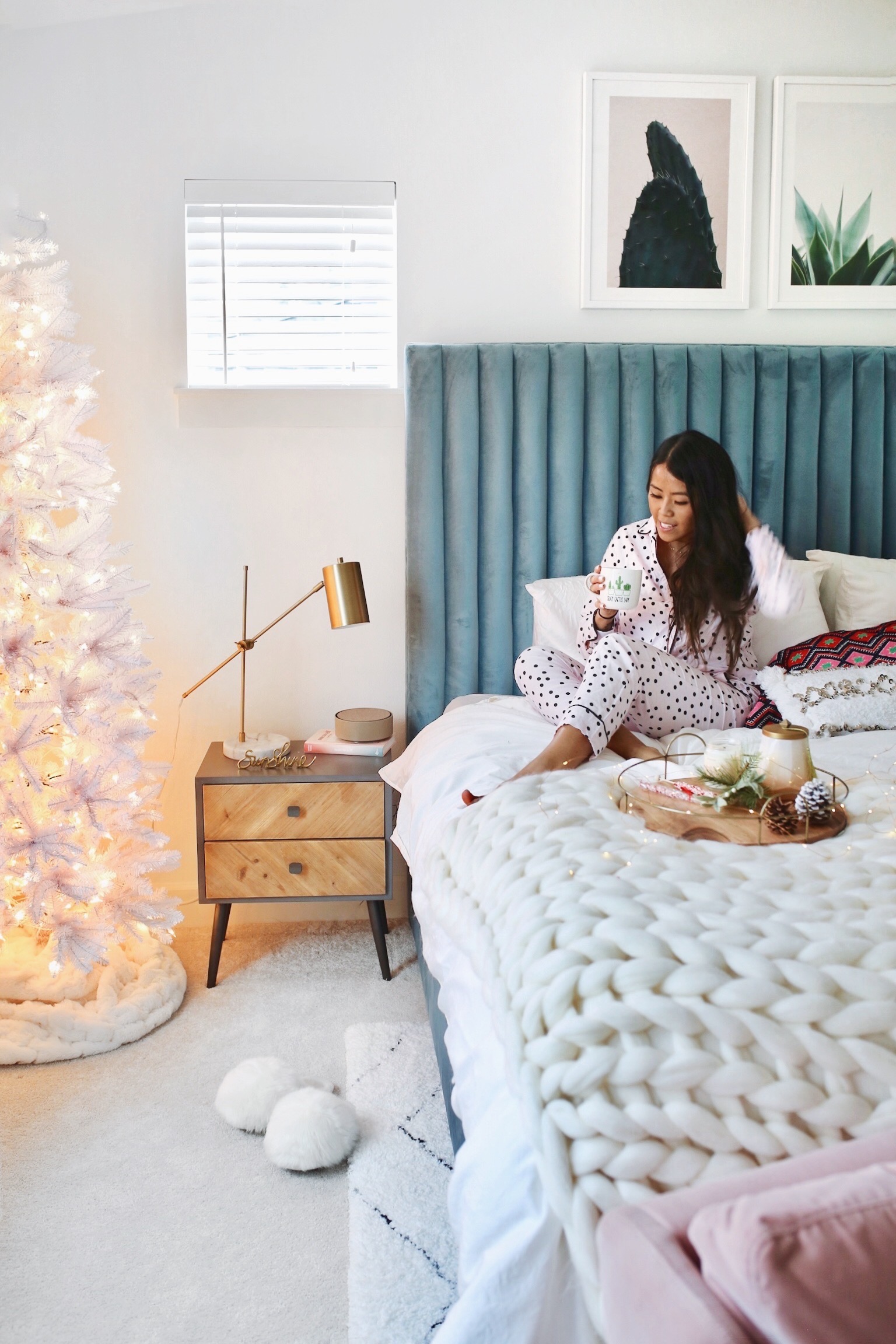 Invest in your sleep
As far as comfort, I LOVE the way it feels. It did however take about 2-3 weeks for me to get use to it but now I feel like I am sleeping on clouds. It's not as firm as a memory foam  but it's firm enough to where I feel a HUGE difference in my back. My boyfriend was waking up with knee and back pain and I often had shoulder soreness. We have slept on the I10 for almost two months now and have not once woken up with pain or soreness after the break-in period.
Yes, you're paying a premium price for this bed but I believe it is the best investment you can every make -- you can't put a price on a good night's sleep!
My sleep number is 45. What's yours?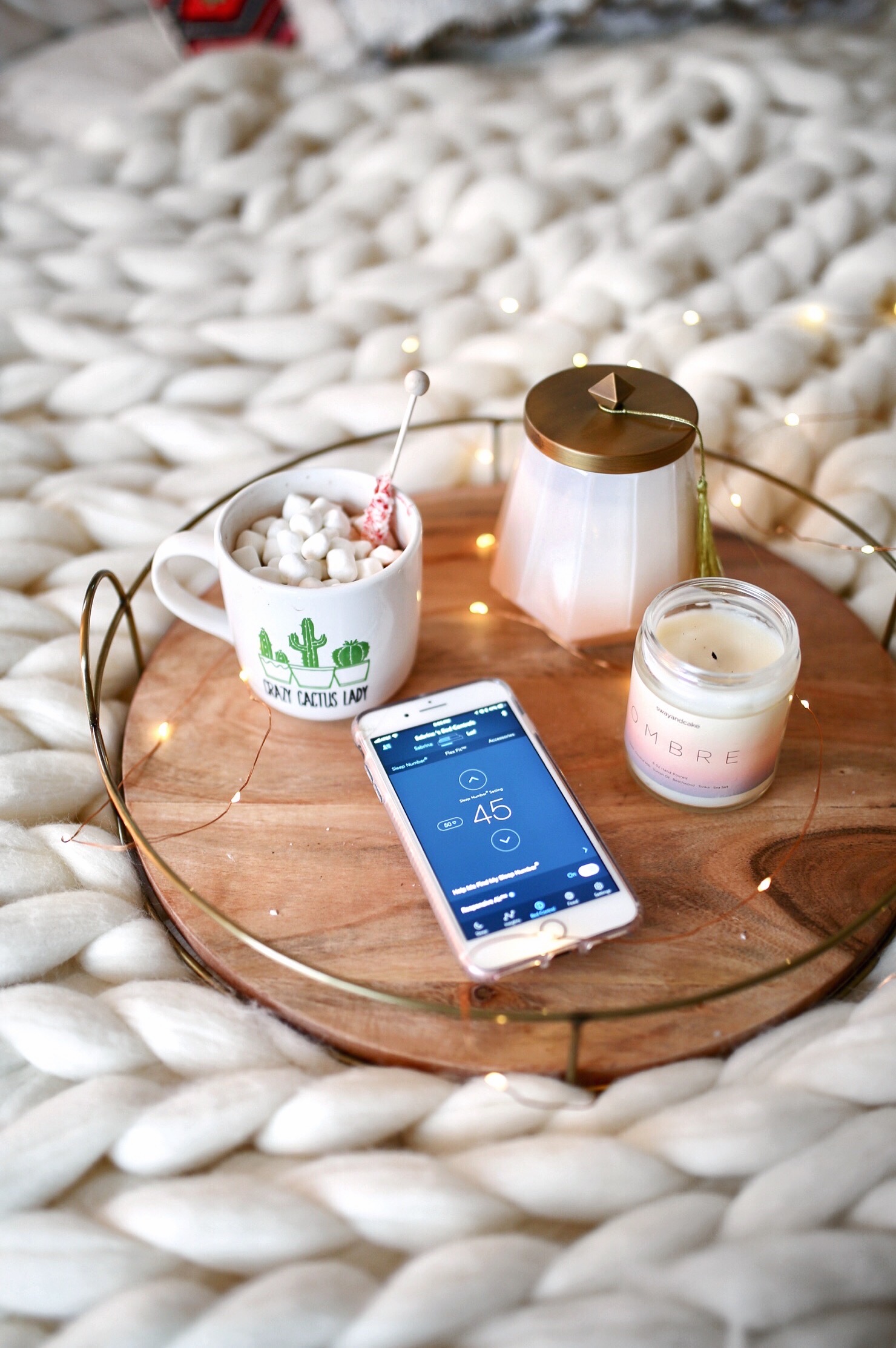 Click to shop bedroom details:

Favorite Loungewear/PJ: