Lifestyle, travel
7 Pro Tips For Attending Your First Seahawks Game at CenturyLink Field
Happy Blue Friday 12's! I have to admit I didn't grow up watching football but ever since I moved to Seattle in 2007, my love for football and the Seahawks has deepened. With an amazingly passionate fanbase (called the 12th Man) and the loudest stadium (CenturyLink Field) I've ever been too, you can't help but become a fan too. Today, I am partnering up with Uber to give you the down-low on the everything you need to know before going to your first Seahawks Game at the CenturyLink Field. Having gone to many games in the last 9 years, rain or shine, wins or lost, I give you the 411 on the best way to get to the game, what to wear or bring to a Seahawks game, and how to cheer for the Seahawks! Loudness not optional.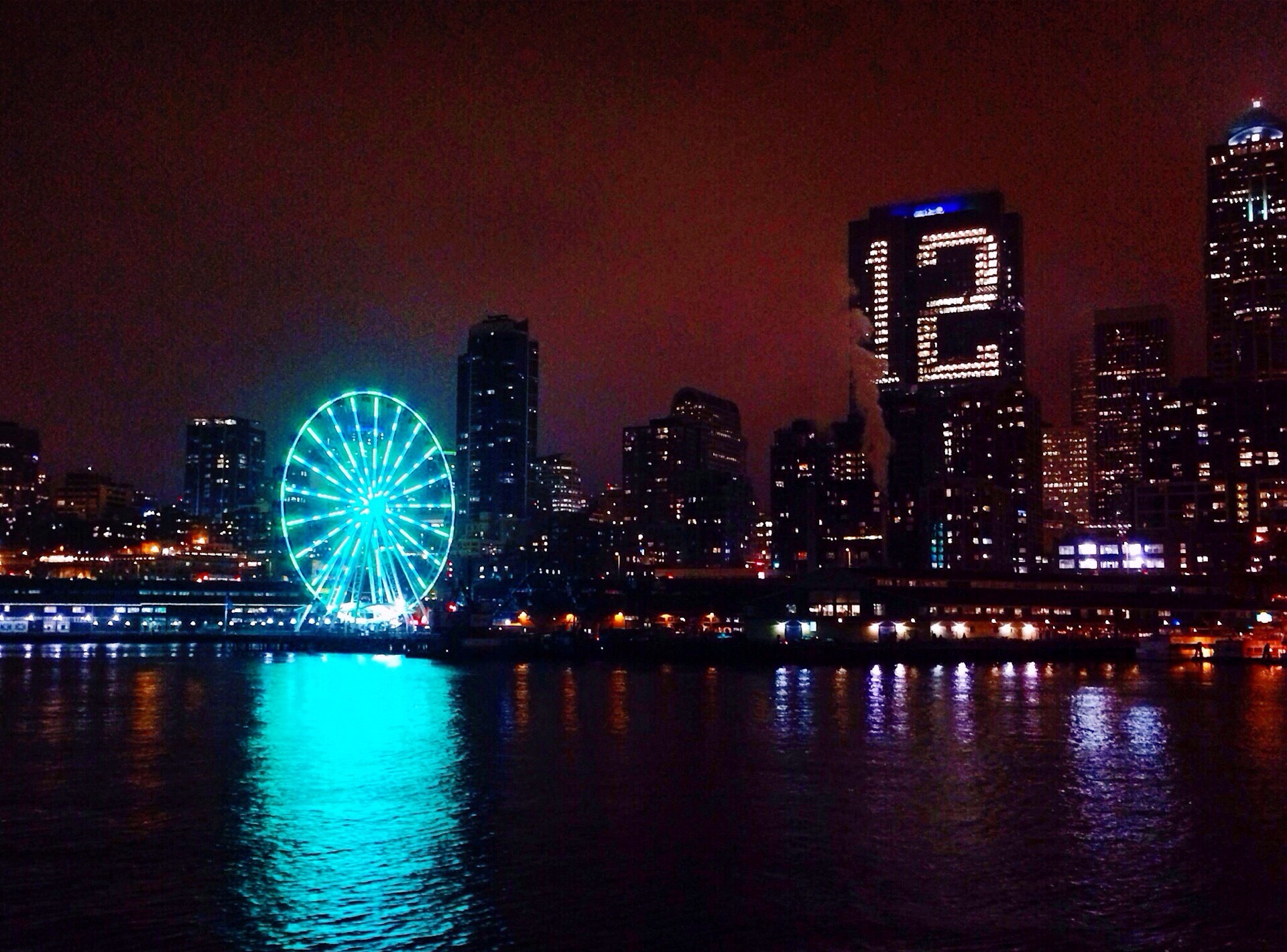 1. Getting to Century Link
Honestly, I wouldn't even bother with driving. The traffic, the parking, the worrying about driving after a few beers. It's not worth it. Make sure to downloadUber. It is a ride request app that lets you request a ride. They're really reliable & safe. You can hand off the stress with a push of a button and all logistics are taken care of so you can live in the moment and cheer on the Seahawks!
My bf and I just went to Monday Night Football game and I called uberX. I love that I was able to share our ETA + trip status with our friends that we were meeting. I used the app to share my trip details and they received a text with a link that shows my driver's first name, vehicle info, and our map location in real-time. They knew exactly where and when to meet us in the crazy game-day crowd!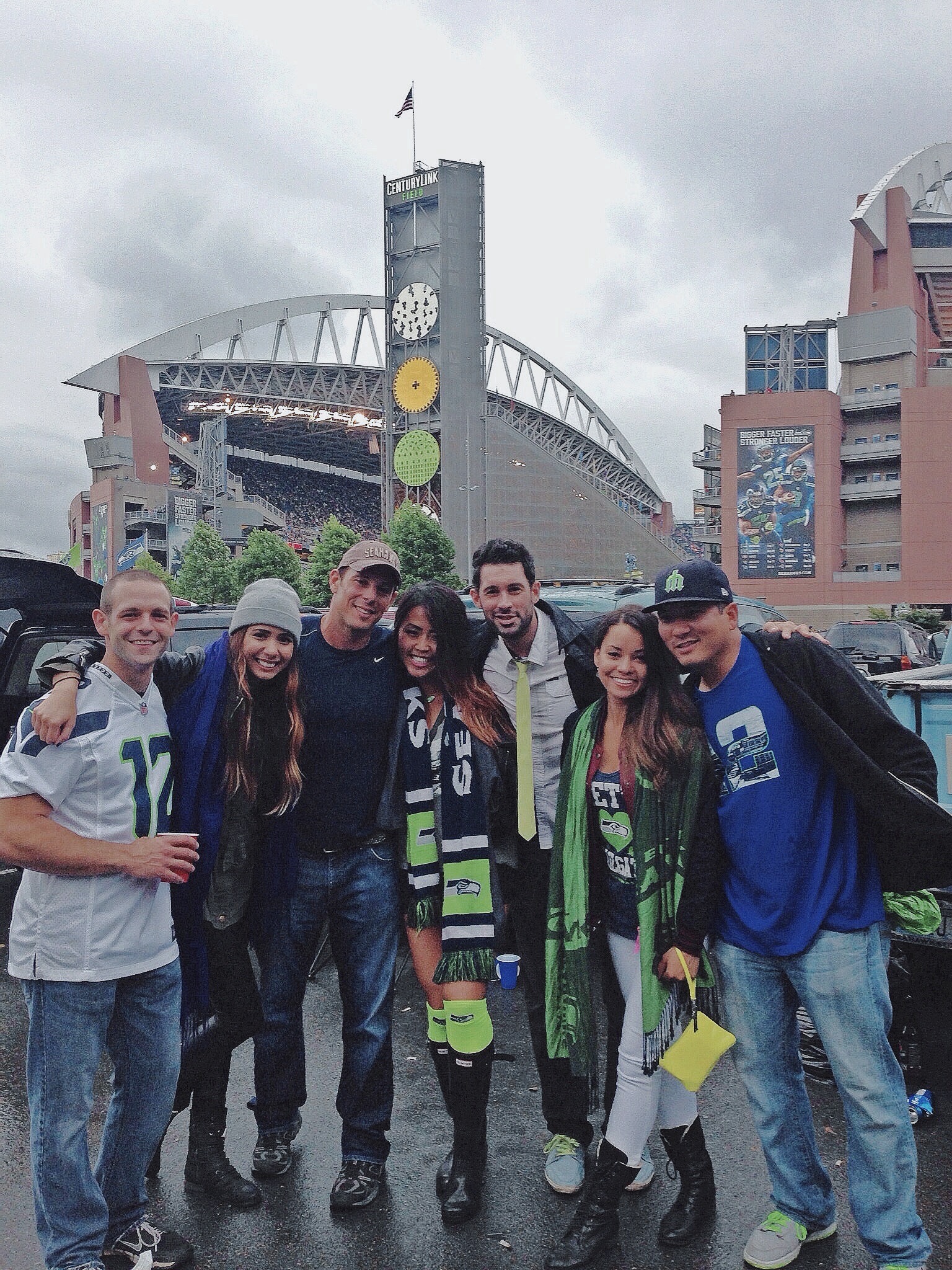 2. Arrive Early
There is soo much to see around CenturyLink Field (The Clink) before the gates open up. By getting there early, you have to option to check out all the bars around the stadium or get a hot dog by the alley without being rushed to get in line and missing out on all the sights.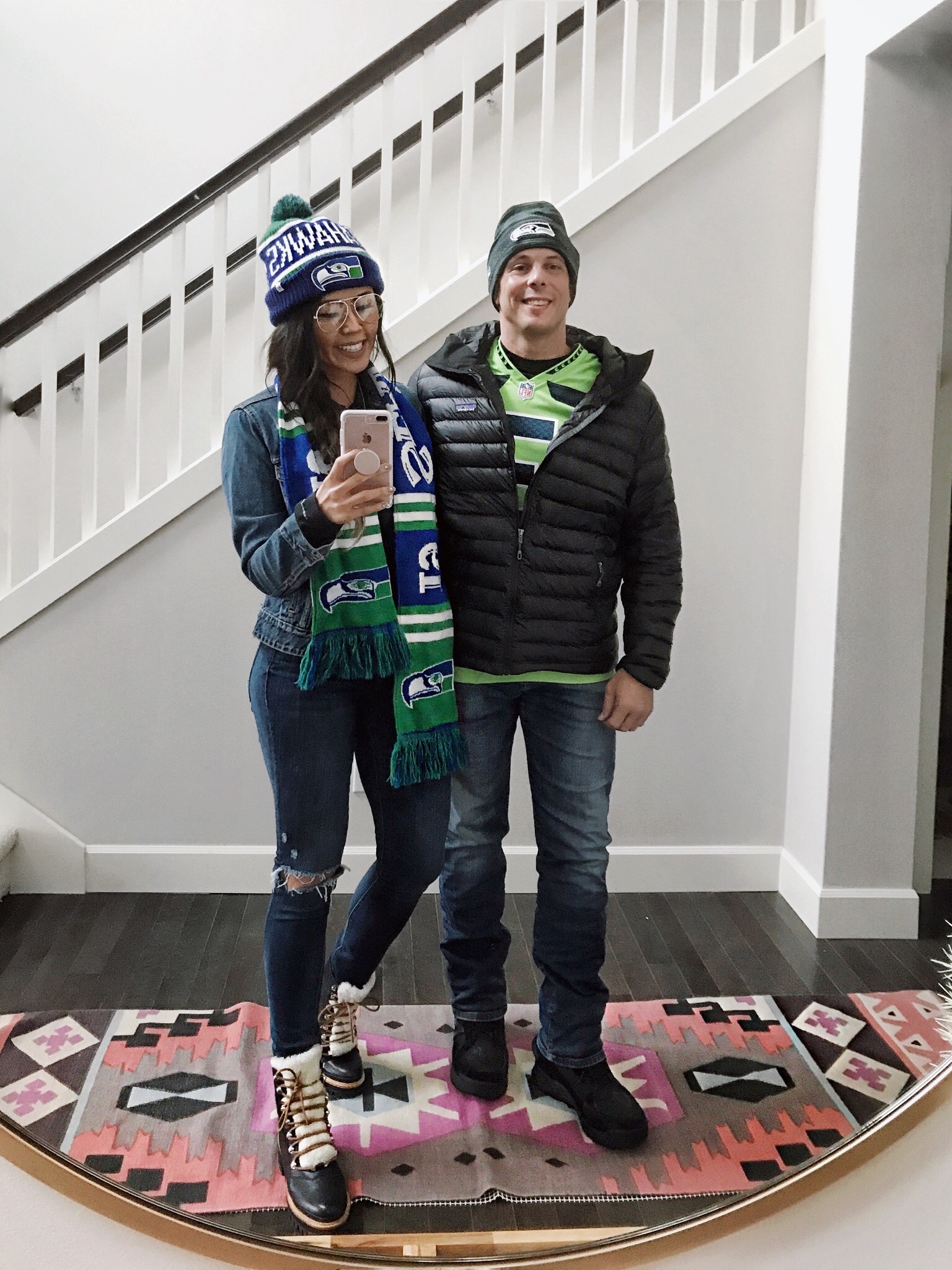 3. Dress for the Weather (and your seat

)
Check the weather and dress appropriately and depending on where you sit, you will have to dress for that as well. For example, our season tickets are on the home side/west lower 300 level so we are under cover and rarely get so much as a drop of rain in our seats. If lets say you're in the 100 levels or Hawks Nest, you will need to make sure you have appropriate shoes to stand in for 3 hours and full rain gear if the forecast is rainy. Be prepared for it to be colder than you think - you can always take layers off in the stadium!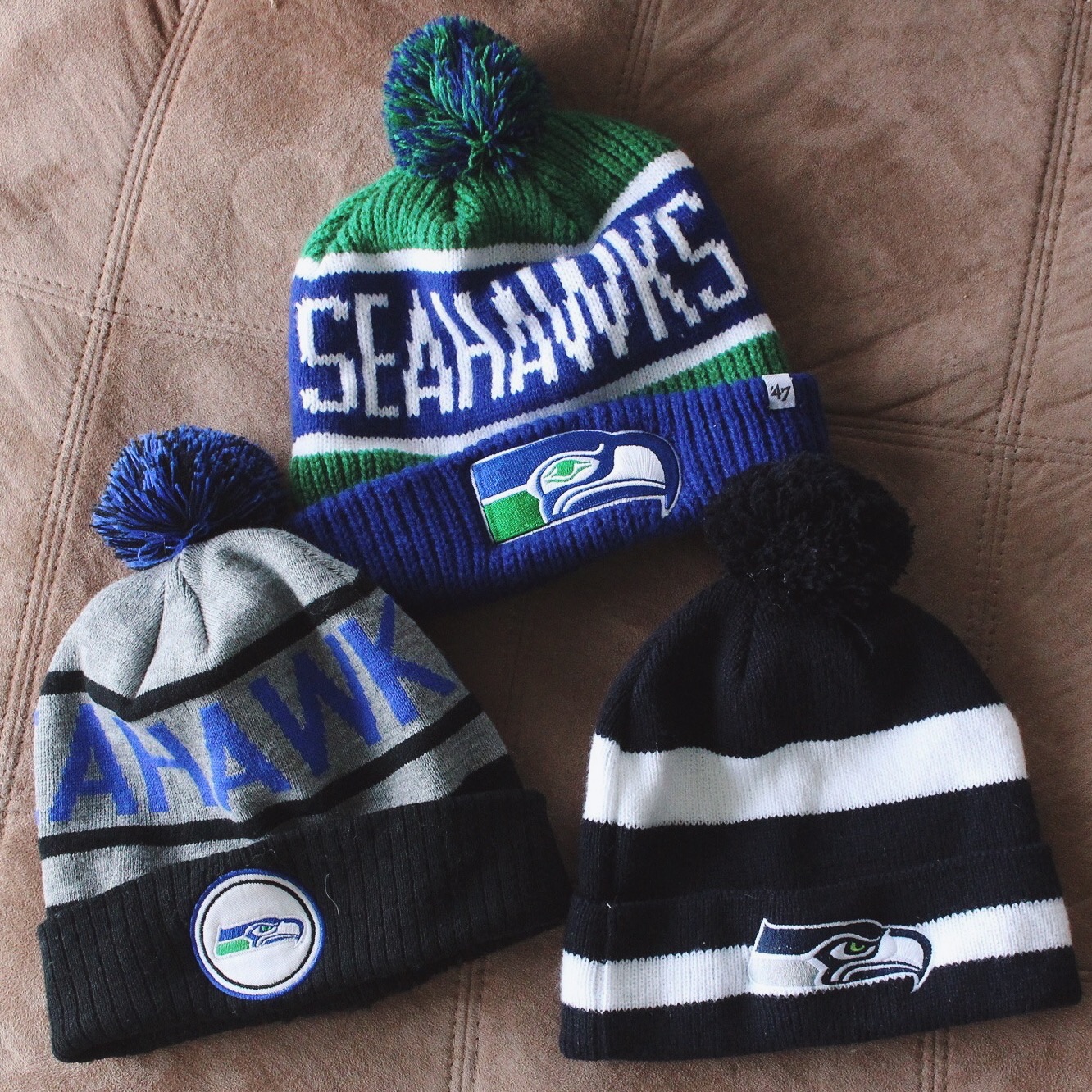 4. What to Bring
You have to be careful on what your bring to the Century Field Link. Note that you're required to go through security and bags are not allowed in the stadium unless they are 100 percent clear or a 4' x 6'. You'll be turned away at the door if your bag isn't see-through! It has happened to me when I thought my bag was small enough but they are very strict. There are "lockers" if you forget but they're really pricey and then you will have to deal with the massive line after the game to get your bag. You can buy clear bags online!
During colder weather, I like to bring a clear tote for my blankets, hand/feet warmers, and in a addition a little clear crossbody for my cell, ID, chapstick, and some cash. Bring binoculars if you're in the nose-bleeds; cough drops for your throat; ear-plugs if you are sensitive especially in the Hawks Nest, it's insanely loud!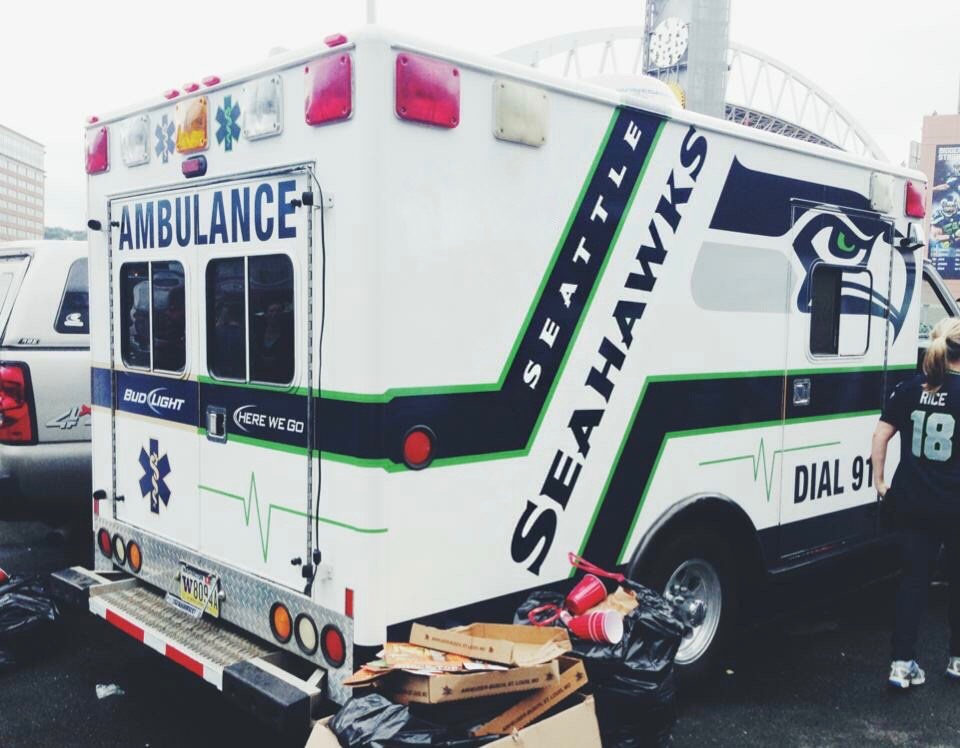 5. Tailgating
Although there is no official tailgates, there are always tailgates in the North parking lot. There is an Ambulance where they serve beer out of kegs. I would just strike up a conversation with some friendly 12's and maybe offer them some bucks for some beer (no one likes a leacher). Or BYOB and always put it in a red cup! Seattle has weird liquor laws, the alcohol monitors can't see you pour your beer and if they do, you have to pour it out. The attitude is "If we don't see you pour it, we can't confirm it's alcohol". You'll have a blast.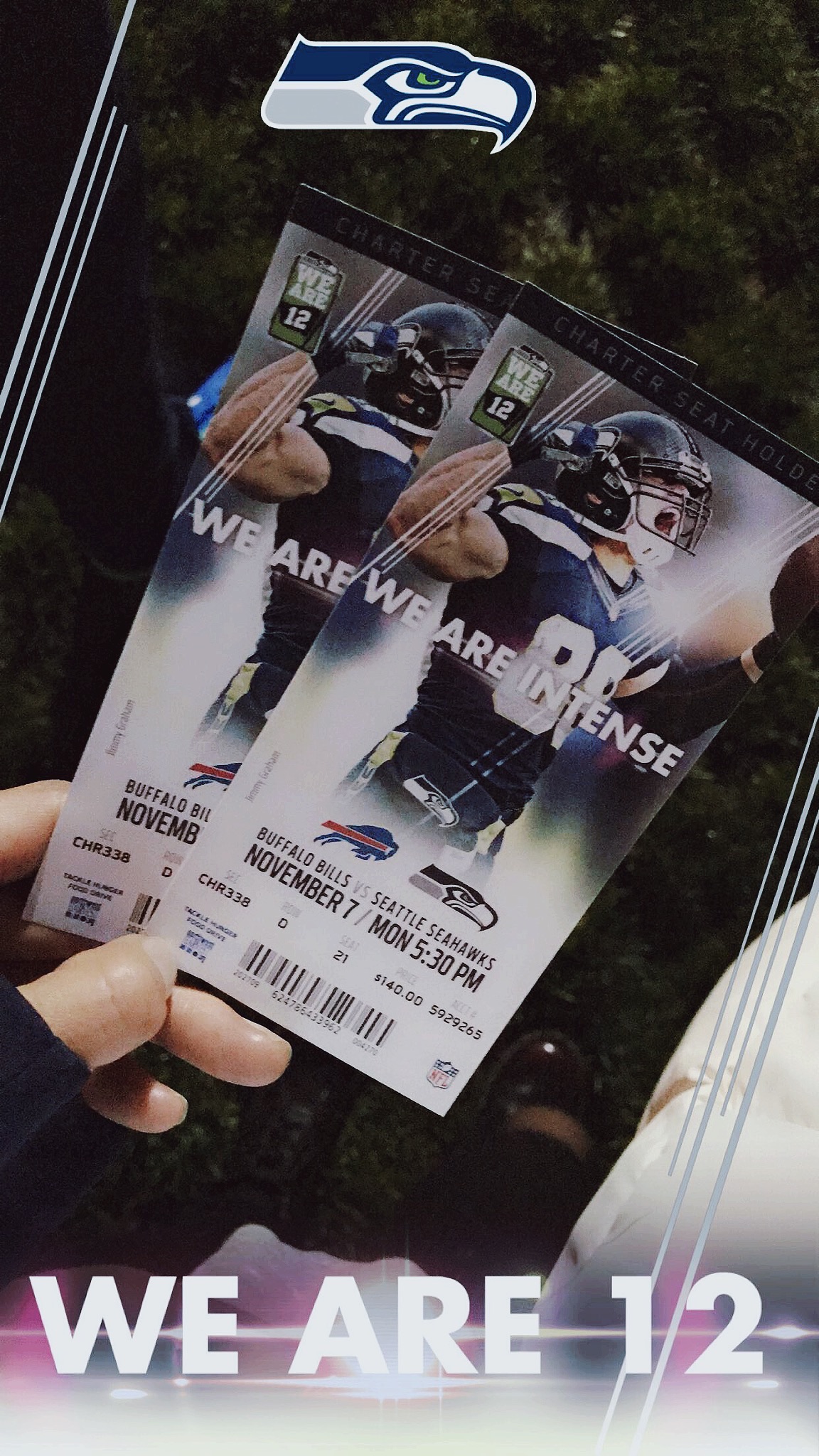 6. Where to Get Tickets
I recommend getting tickets on NFL Ticket Exchange. We have sold our tickets through that when we can't go to a game. It can be delivered via e-mail and it is totally secured. Check back often because new tickets are put up all the time.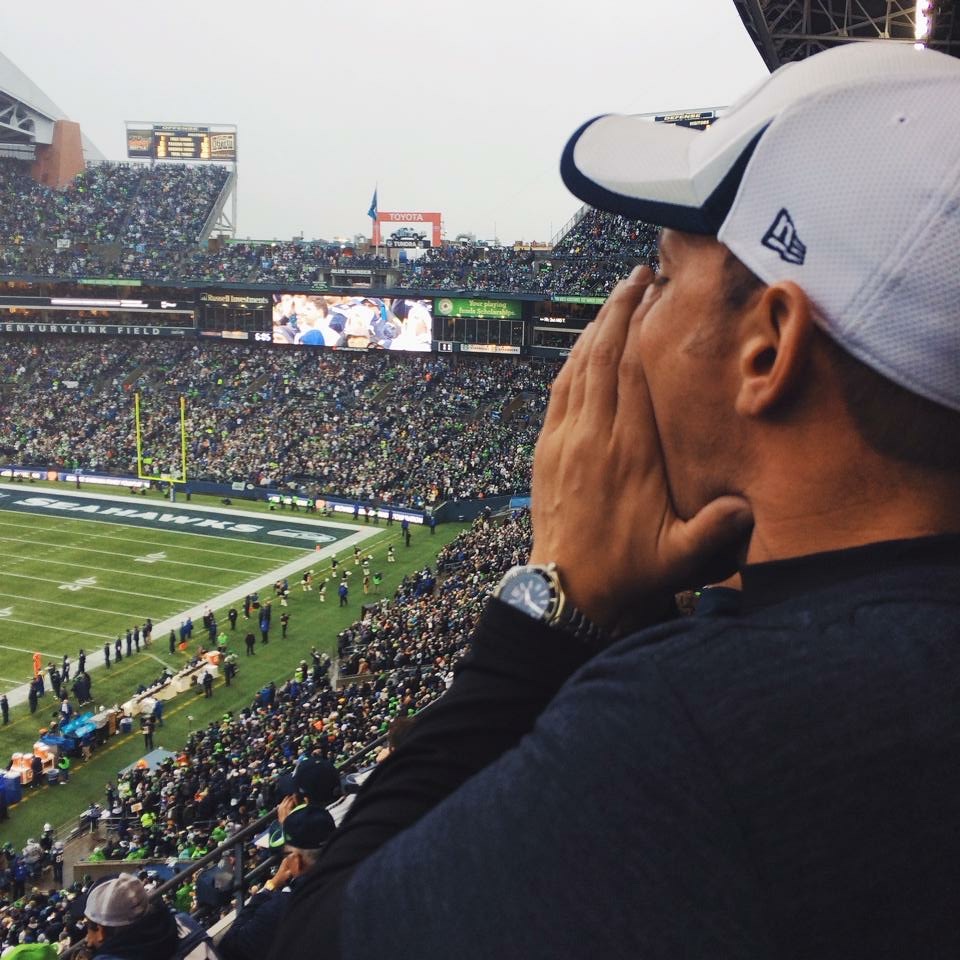 7. Know When to Cheer
Be ready to scream while we are on defense!!! Our job is to make it so loud that the opposing team can't hear their plays. If you think the Clink was just hype. You are wrong. It is incredibly loud. Just show your enthusiasm and cheer! The Clink isn't the world's loudest stadium for no reason; it's the fans who make it that way.
Just have fun and Go Hawks!!!!