beauty, collaboration
TULA Probiotics Skin Care Review: Why Bacteria is Good for your Skin!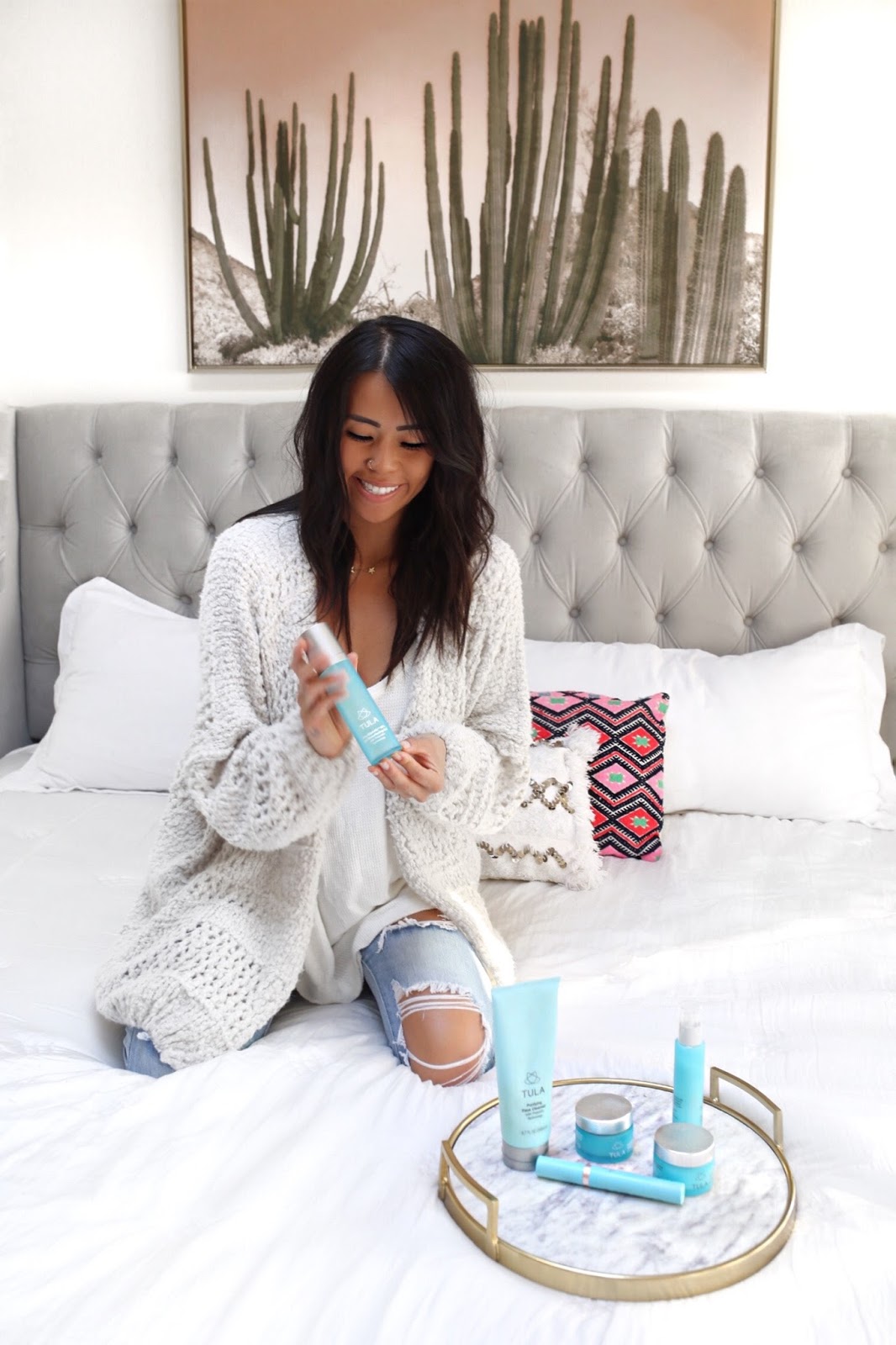 Known as the "good" bacteria, probiotic is a foodie health trend with staying power. And it turns out this buzz-worthy ingredient found inside our favorite yogurts isn't just for a healthy gut. New studies indicate that probiotics can essentially combat "bad bacteria" living on our skin that increase inflammation (aka acne, eczema, and rosacea). But don't worry, we don't have to slather Greek yogurt all over our face.
Enter TULA. A probiotic skincare line.
I've noticed a huge improvement with my own gut since I started taking digestive probiotics, so I was more than eager to see how beneficial using probiotics topically could actually be. My acne was acting up and nothing I used helped until I switched up my skincare regimen. I won't call "good bacteria" a miracle, but if any aspect of healing comes close, it's TULA's probiotic technology! It makes sense because acne is largely caused by inflammation and healthy bacteria reduce inflammation.
Note: the only other change I made along with switching to Tula was I started taking collagen peptides (which I highly recommend as well).
My Tula regime started with using Purifying Cleanser, which cleanses and removes makeup without drying, keeping the healthy bacteria on my skin. I then toned with an alchohol-free, Pro-Glycolic 10% pH Resurfacing Gel and moisturized with Day & Night Cream. Next up, I fell in love with Illuminating Serum! I don't think I've ever had or used a product on my face that leaves it silky and luminous like this serum does! I worked Exfoliating Treatment Mask into my weekly rotation, too. All of their products feature probiotics in combination of carefully curated, clinically-proven, high-quality ingredients like antioxidant and retinol to banish acne and ensure effectiveness.
Now for the science.
It's well known that our guts hosts millions of bacteria, but our skin has its own bacteria population, or microbiome. It exists on the surface but also deep within the dermal layers, hence it plays a crucial role in our complexion.  The theory is that when the skin is unhealthy, there is less diversity of good bacteria – which is why probiotic skin care products "trick" the skin into focusing on the good bacteria and not the bad ones.
There isn't a ton of clinical research out there but I can attest to the fact that I have seen tremendous changes. I will continue to ingest my daily probiotics and added even more of TULA's probiotic skin care line to my current regime.
My current TULA regime
Do you use probiotic skincare products? Tell me which are your favorites in the comments below.
Shop The Story

Use code GYPSYTAN for 20% off sitewide (+ free shipping on orders over $30)
Valid thru 12/31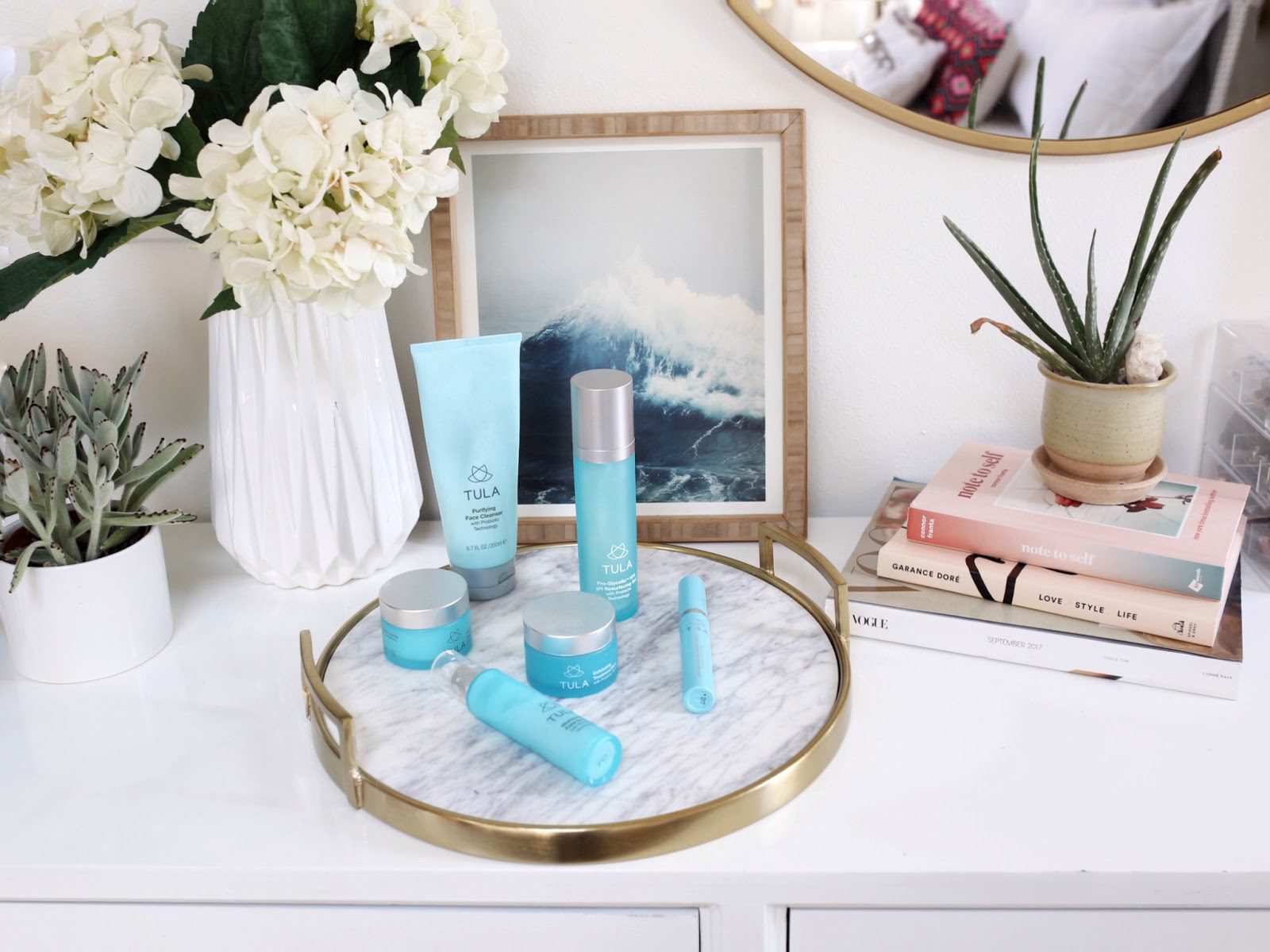 TULA: Use code GYPSYTAN for 20% off sitewide (+ free shipping on orders over $30)
In partnership with Tula, a brand I love. All opinions are of course my own. Thank you for shopping with the affiliated links & supporting the brands that make Gypsy Tan possible!