my style
Valentine's Day Outfits For Every Situation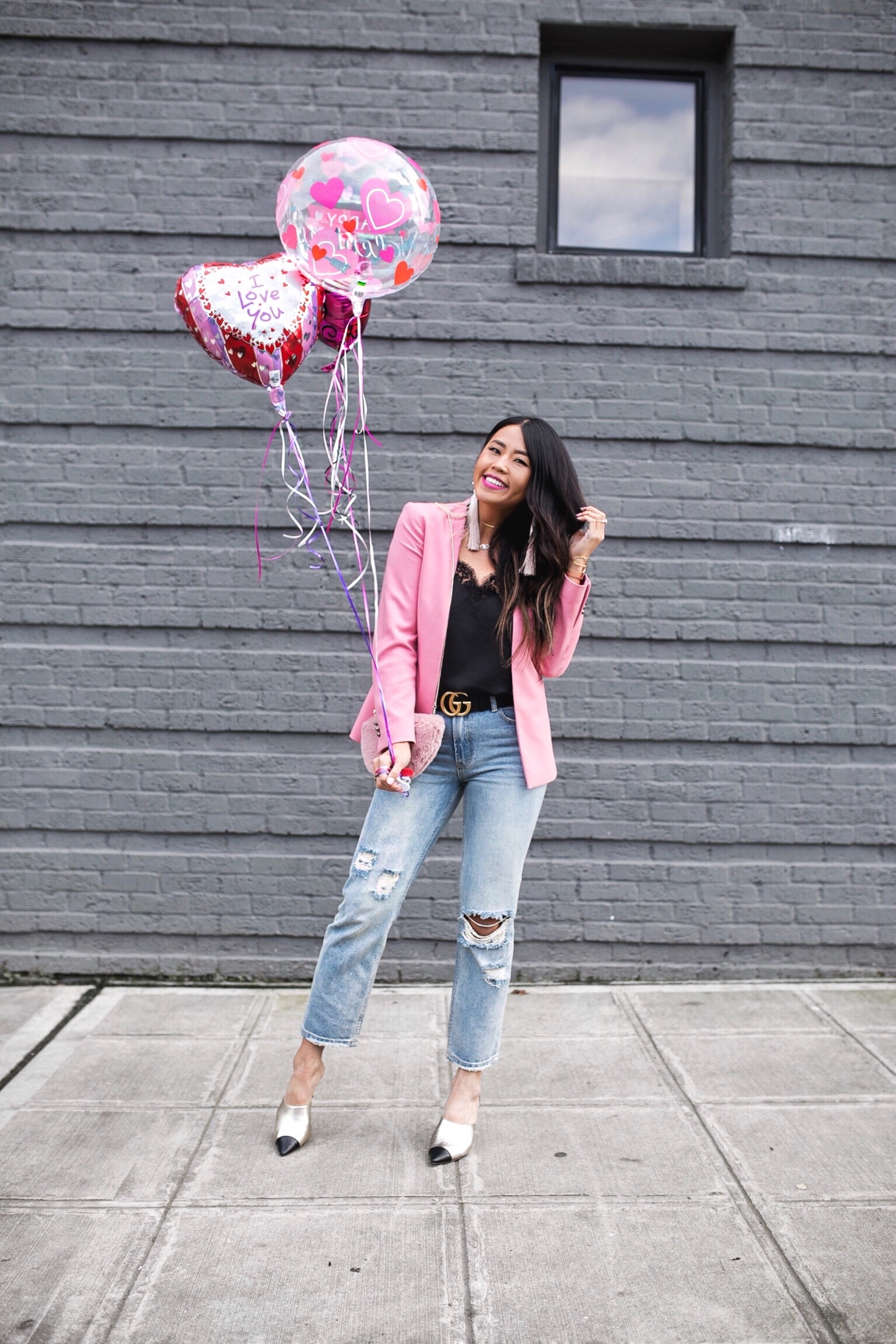 Sharing my Valentine's Day outfit for every situation.. Including none-valentine. I would totally rock this to a meeting or happy hour with girlfriends.
Comment below if you actually know the true meaning of Valentine's Day (don't cheat by Googling 😂). Leif doesn't have social media so I can shared my surprise set up for him tonight on my Instagram.. He already spoiled me on Saturday. But who says the man has to do everything? HE deserves to be spoiled too. So I am going to surprise him with some yummy salmon, brussels sprout dish, and special dessert. 😅💕
Whether your single or taken, just know you are LOVED. The best kind of love starts from within.. Happy Valentine's everyone!
xoxox
GET THE LOOK:
1. Pink blazer (similar), 2. Crop boyfriend denim (tts), 3. Pointed heels (order 1/2 size up), 4. black cami (similar here & here) 5. Earrings 6. Lip Stain (African Violet)